'Love & Hip Hop New York' Season 10: Which Original Cast Members are Coming Back?
VH1 still has viewers knee-deep in Love & Hip Hop: Hollywood right now, but the network has actively been promoting its New York counterpart for weeks. It's the stage that kicked off the entire LHH franchise, and producers are bringing the show back to its NYC roots. How? By welcoming cast members of seasons past back into the reality series. You've probably seen the promos and heard the news, but which OGs are returning to Love & Hip Hop: New York for season 10?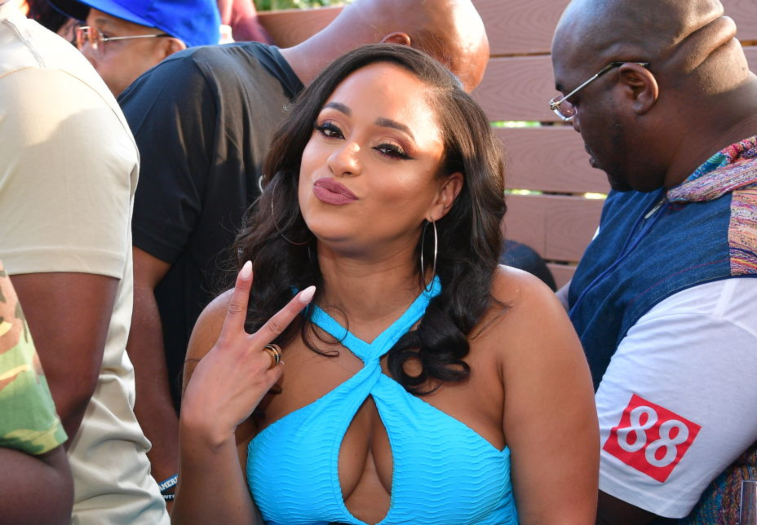 Tahiry Jose
Tahiry and her relationship with rapper Joe Budden were a huge focus when she first popped up on season three of LHHNY. She and Budden were exes who operated under somewhat blurred lines, but for a while, her presence on the show made for some entertaining moments with him.
VH1 wants to remind you of Tahiry's time on the series and how she butted heads with her castmates like Raqi, Budden's then-girlfriend Kaylin, and Rashidah Ali. Her on again/off-again union with Budden even led to an on-camera proposal, but a wedding never happened.
Since her departure from the show, Budden found himself in a relationship with fellow cast member Cyn Santana, and the two got engaged, had a baby, and split up. A promo for season 10 shows some friction between Cyn, Joe, and Tahiry, so viewers will see if she'll be in a love triangle again the same way she was in one when "Joey" and Kaylin were together. She's back!
Chrissy Lampkin
Who can forget Jimmy and Chrissy? Lampkin was there from the start of Love & Hip Hop and appeared in seasons one and two before eventually landing a spinoff with boyfriend Jim Jones. Her time on LHHNY highlighted her love with Jones and her issues with his mother, but Lampkin also had her moments where she got into fights with cast members. For fans who don't remember, that would include Yandy Smith, Kimbella, Somaya Reece, and others.
Since leaving Love & Hip Hop years ago, Lampkin and Jones have appeared on Marriage Boot Camp to try and work on their issues. They're still together. Lampkin, who was a recent guest on The Real, said during her interview that LHHNY producers reached out to her with the idea that they wanted to get back to the essence of the show. Check out how she says there is drama this season.
Jim Jones
Always riding for his lady Chrissy, Jim Jones is expected to appear alongside his longtime love in this new season. It's been a minute since fans have seen him on the reality series, but there's no word on how much screen time Jones will be getting. The rapper is still tight with Juelz Santana, so it will be interesting to see if there's any interaction with Kimbella this season during Santana's incarceration. Will they all look out for one another?
There are rumors swirling that other season one names will be on the season 10 roster, including Olivia Longott and Emily Bustamante. "Emily B" was friends with Lampkin and has been in a relationship with rapper Fabolous for more than a decade. Maybe a cameo?
Tune in for the drama on VH1 on Dec. 16 at 8 p.m. to see Love & Hip Hop: New York's originals show back up on the scene.