Love & Hip Hop: Are Jim Jones and Chrissy Lampkin Finally Getting Married?
Chrissy Lampkin and Jim Jones started the Love & Hip Hop franchise. Prior to the show, the couple were filming for their own reality show, Meet the Joneses, but it never saw the light of day as Jones wasn't a fan of having his life on display with reality television. With a production deal on the table, his manger suggested that they participate in an ensemble cast show where Jones could fade into the background. Love & Hip Hop was born and Lampkin and Jone's relationship quickly became a fan favorite. They left after two seasons due to issues with production.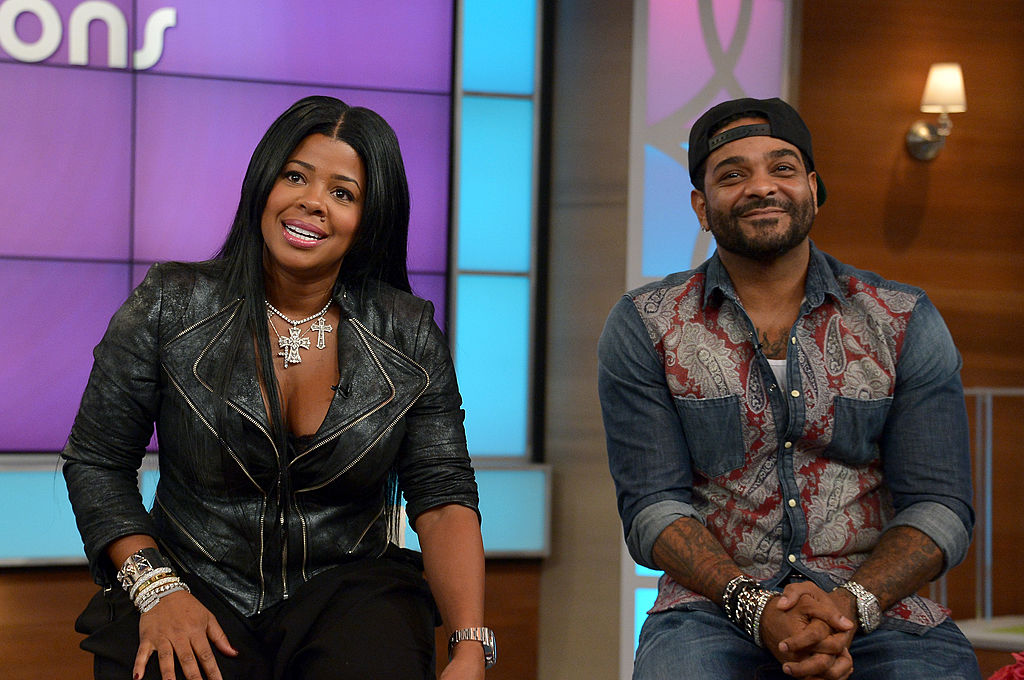 With news that the couple are returning for the upcoming season, fans are wondering if the longtime couple will take their long-awaited walk down the aisle. They became engaged in the first season of the show but never committed to a date. Lampkin has been doing press for the new season and the biggest question on everyone's mind is whether or not she and Jones will finally tie the knot.
Jim Jones and Chrissy Lampkin's engagement
When Jones and Chrissy first joined the show, they were already together for six years. She supported him while he worked on his music and stood in the bleachers cheering him on during his performances. Though they lived together, Lampkin yearned for more of a commitment from Jones and to her, that meant marriage.
Jones didn't see the benefit of marriage as he felt their relationship was strong enough without it. The difference in opinion caused issues between the two and Lampkin decided to take matters into her own hands to get what she wanted. She flipped the script and surprised Jones by proposing to him in 2011. He seemingly accepted the proposal, saying, "I'm with you."
There was little progression towards marriage following the proposal. In fact, Jones didn't return the favor by giving Lampkin her own engagement ring until she decided to take a break from their relationship. While on a girls trip to Miami, he surprised her with an engagement.
They later appeared on their own WeTV reality series, Jim & Chrissy: Vow Or Never, but failed to tie the knot. 
Are Jim Jones and Chrissy Lampkin finally getting married? 
The road to the altar has been a crazy one. One minute, the two are making plans for a wedding and the next, their designated wedding day passes with no explanation.

While co-hosting the FOX daytime talk show The Real, Lampkin opened up about the status of a potential wedding date.

"To be honest with you, it's not a priority anymore, she said. "Our relationship is in a good place."
Considering she proposed to Jones with the intention of being married, many of confused as to why it's not on her immediate to-do list anymore. Knowing this, Lampkin offered up an explanation, saying, "I thought that that was, like, the natural progression, but it's not for everybody. So, we're good right now."
Though they aren't rushing down the aisle, the couple have been together for 15 years and have remained solid throughout their time together.
Fans can catch up with Jones and Lampkin when Love & Hip Hop premieres on December 16 on VH1.