'Love & Hip Hop' Former Star Masika Kalysha Posts Disturbing Video to Call Attention to Human Trafficking, Gets Dropped From New Show
Fans were in shock recently when former Love & Hip Hop star Masika Kalysha posted a troubling video indicating that she was in trouble. Amid the fallout, she said it was to call attention to human trafficking through her role in a new television show. However, the network has dropped her from the show because of the backlash.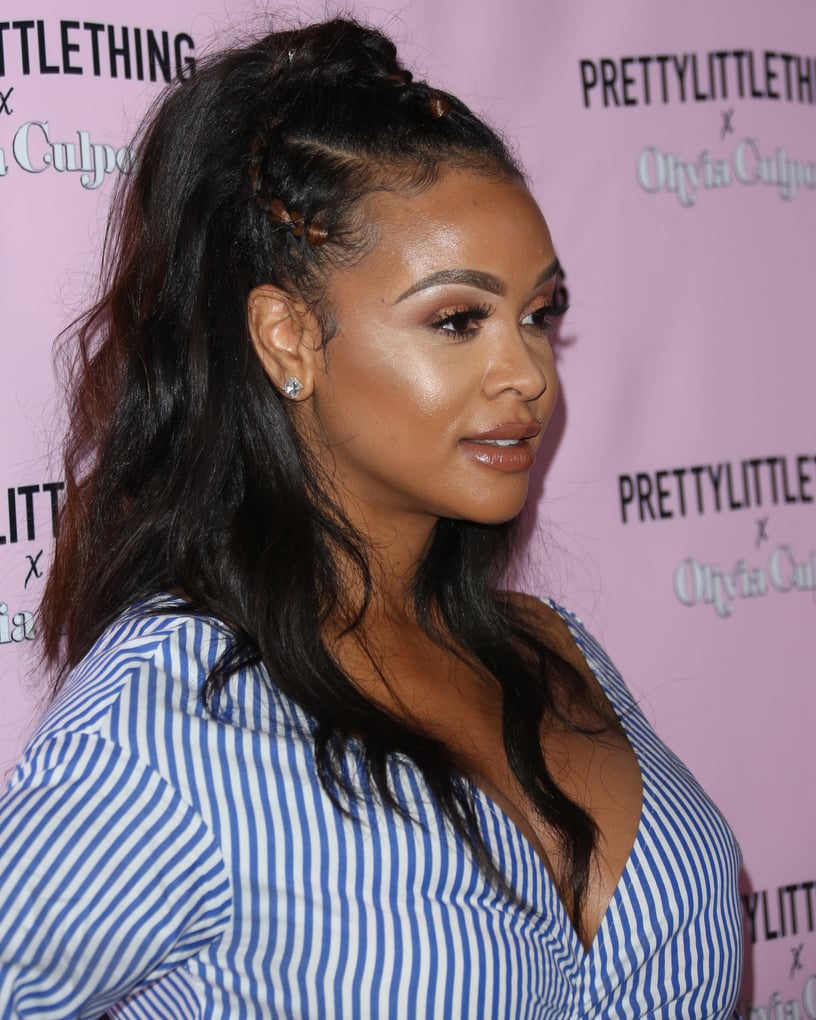 Masika Kalysha posted a video
In the video that she posted on her Instagram page, Kalysha acted like she had been kidnapped and directed people to her OnlyFans page in the caption. She wrote, "I've been kidnapped. I'm in a warehouse somewhere. Idk where! I'm so scared! They took all my money and they want more! Please! Help me! Click the link in my bio & Subscribe to my only fans and tip me so they'll let me go!!! They're coming!!!!!"
After confused fans began writing comments asking her what's going on, she posted a second video on IGTV, explaining the reason behind her video. Kalysha said that she was in makeup to look like she had been brutalized because she was in character and on the set of her show.
"Hey guys, now that I got your attention, I wanted to talk about something really important," she said. "I'm sorry if I scared you but sometimes you need that shock factor. I'm on set right now filming for my new show. This is all camera makeup, I'm totally fine guys. But the show that I am on right now is about child sex trafficking. This is a very challenging role for me because this is something that I'm very passionate about and shooting this show, I've done a lot of research and I've had to dig deep and I just found out things that I never wanted to know about this issue."
Kalysha would go on to issue an apology, saying she was "fully immersed" in her character and went about it in a "distasteful way."
The network dropped Kalysha and she responded with words of her own
In a statement posted on social media, Urban Movie Channel said, "In light of the offensive video posted by Masika Kalysha while on the set of our series, Double Cross, we've made the decision to part ways with her immediately and will be recasting her role. Double Cross was created to shed light on the horrors of sex trafficking and we strongly condemn any inclination that such a serious issue should be made light of."
RELATED: 'Love & Hip Hop': Former Star Masika Kalysha Explains How She Uses Her Platform on Instagram for 'the Greater Good'
Kalysha responded to Urban Movie Channel on social media, stating, "It's so disheartening when people u should be able to trust, completely turn on u when u perform the tasks asked of u. I was enlisted to help BECAUSE of my popularity, platform, talent & business knowledge, the very things these people needed & used to turn on me for selfish gain."
She continued, "The rug has be[en] completely pulled from beneath me. My entire team is disheartened & in disbelief. You can't love me because I'm 'salacious' & outspoken & also hate me for the same reasons. It's a tremendously daunting feeling to be used & left for dead. I will be less trusting of my platform & my energy. I'm so grateful for my team and my faith. What's done in the dark will come to light… soon."
The first season of Urban Movie Channel's Double Cross is currently streaming. Since the second season is still in production, no word on when will be released.