'Love & Hip Hop: Hollywood': Ray J and Princess Announce Baby No. 2
Last year, Love & Hip Hop couple Ray J and Princess Love welcomed their first child, Melody Love Norwood, into the world. Ray J, who used to be referred to as "Brandy's little brother" and Kim Kardashian's ex (from that sex tape) has spent the last few years carving out a new identity for himself in business, music, and reality television.
With their relationship on full display on LHHH for the past five years, it seems like marriage and parenthood have grown into bliss for the lovebirds and now they're sharing big news with fans.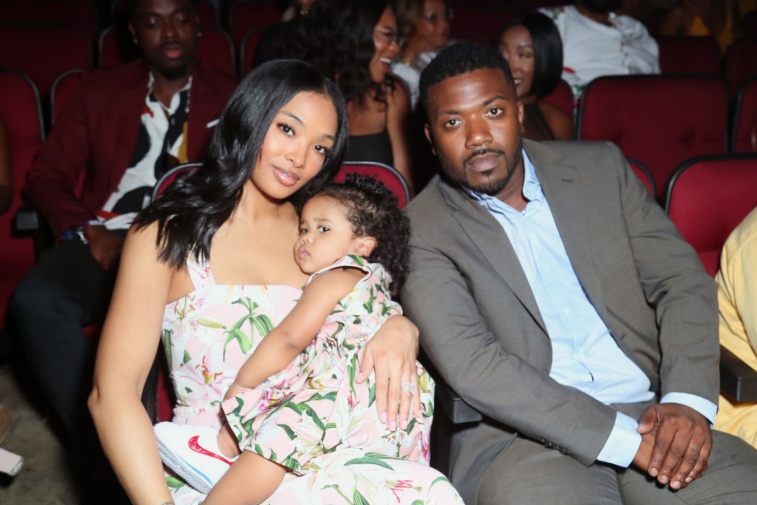 Ray J and Princess announce new pregnancy on social media
The couple, who married in a lavish ceremony in 2016, took to Instagram on Sunday to tell fans they're expecting their second child. With a simple caption about Melody becoming a big sister, the post (and photos) launched a flurry of congratulations messages for the proud parents.
According to Princess Love's IG, the baby is due sometime in January 2020, but fans will have to wait to learn if it's a boy or girl. LHHH viewers probably remember the gender reveal party episode for baby Melody in 2018, which saw Princess feuding with Ray J's mom and famous sister, Brandy. However, since celebrating the birth of the baby, the family has patched things up and all is well with the entire Norwood clan.
The two have been open about their fertility struggles
Prior to getting pregnant with Melody, the couple experienced trouble starting a family and were not afraid to expose their struggles on the show. Princess was in tears over negative pregnancy tests, and Ray J went so far as to have his sperm count tested—along with friends Safaree and A1—as part of a contest. If you don't remember that, peep the VH1 report here. At the time, Ray J was on the low end.
During her pregnancy, Princess was vocal about wanting another child, but after her birth, both parents admitted that it was hard to find the time to shoot for baby two. The current season of LHHH proves they've been working on that.
Ray J has spoken about how he's taken to fatherhood
Shortly after welcoming Melody into their lives, Ray J did an interview with The Source about how parenting life was going for him. He loves it but admitted that sometimes it makes him nervous. Additionally, he said going through the experience of pregnancy and childbirth helped him to grow as a man, and it reminded him how special women are and what they do.
"I knew I was having a girl, and I was excited about it! I knew that she would change my life and that I would have to make sure I made some adjustments in my life to make sure that she was comfortable and make sure that my wife was comfortable. But the experience of seeing her and her actually coming here and actually being a part of my life was just life-changing. I've never ever, ever felt nothing that special."
Fans are beyond happy for the couple and are wondering if they will share any parts of their journey on Love & Hip Hop, but for now, people can keep up by watching their IG accounts. Congrats to the couple on their new bundle of joy!