'Love & Hip Hop': Masika Kalysha Throws 'Quarantine Tea Party' for Daughter's Birthday
Social distancing? No problem! Former Love & Hip Hop personality Masika Kalysha didn't let the coronavirus pandemic stop the birthday celebration of for daughter, Khari Barbi Maxwell.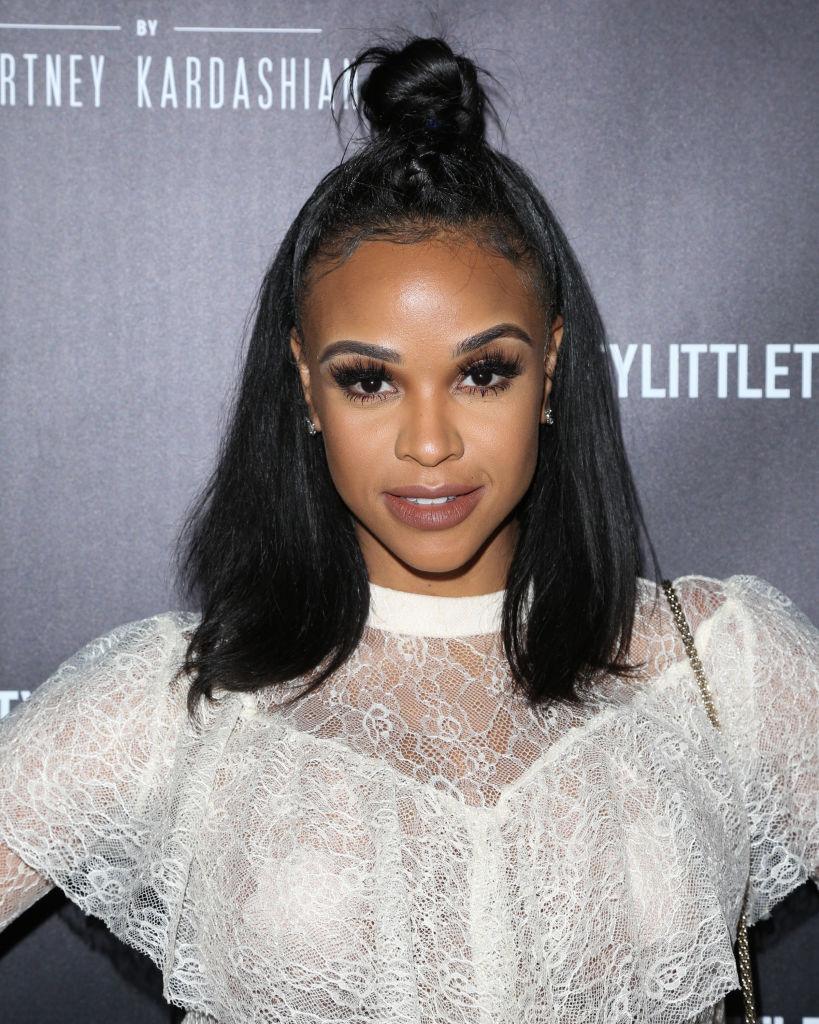 A short history of Masika Kalysha on 'Love & Hip Hop'
It has been a while since we've seen Kalysha in the Love & Hip Hop franchise. Still, she's one of the most notable players and recognizable faces from the Hollywood series. Kalysha debuted in the series for its first season and later became a series regular when she came back to the show for its third season.
When she was a main cast member during the third season, the plot involving her was mostly about her getting by pregnant by Fetty Wap and the birth of her daughter, Khari Barbi Maxwell. In the fourth season, her storyline was mostly about her feud Alexis Skyy, an ex-girlfriend of Fetty Wap.
In the fourth season, she returned for a supporting role. Most of her storylines while on the show have involved romances and feuds. In the first season, her primary storyline chronicled a love triangle with Mally Mal and Miss Nikki Baby. Kalysha was later in a love triangle with Yung Berg and Hazel E, and her feud with Hazel E lasted through the remainder of the time they both were on the show.
For the third season, when she was a main cast member, her storyline mainly revolved around her getting pregnant by Fetty Wap and the birth of their daughter, Khari. While on the fourth season, her feud Alexis Skyy took up most of her storyline.
Love & Hip Hop: Hollywood is not the only reality series that Kalysha has starred in, as she also appeared for a short stint on Growing Up Hip Hop as a main cast member.
Khari Barbie Maxwell's birthday is celebrated
Kalysha recently celebrated Khari's 4th birthday with a party. On social media, Kalysha noted that she had a party planned, but had to cancel it due to the coronavirus pandemic. Still, the show went on and it looks like Khari had a wonderful celebration.
On Instagram, Kalysha wrote, "Happy birthday to my bold, beautiful, bubbly, sensitive, fierce, loving, precious, fiesty, determined, amazing, fearless, emotional, curious, brilliant princess @kharibarbie. these past four years with you have been the best and most challenging years of my life. I think of you with every decision I make & in everything I do. You make me a better person. I know that you need me but did you know that I needed you?"
Explaining the change in party details, Kalysha explained in the caption, "I was bummed when I found out I had to cancel her party. But a determined mom will make a way. Heres a peak [sic] at Khari Barbie's Quarantine tea party. How did I do?"
Lots of fans gave Kalysha kudos in the comments, telling her that she did a great job with Khari's party.
"You did amazing, such a good mom. Happy birthday to your beautiful princess," commented one fan.
Another said, "You did amazing. Look how happy Khari is. great job mama."
Hopefully more people will take Kalysha's lead and continue to practice real social distancing, even though it may interrupt their regularly-scheduled plans.