'Love & Hip Hop': Is Joseline Hernandez Allied with This Music Veteran for Her Return to the Franchise?
Joseline Hernandez is making a much-talked-about return to the Love & Hip Hop franchise in 2020. She is a new main cast member of Love & Hip Hop: Miami and will reportedly return to the Atlanta series as well. Now that she's back, has she struck up a rapport with this veteran female rapper?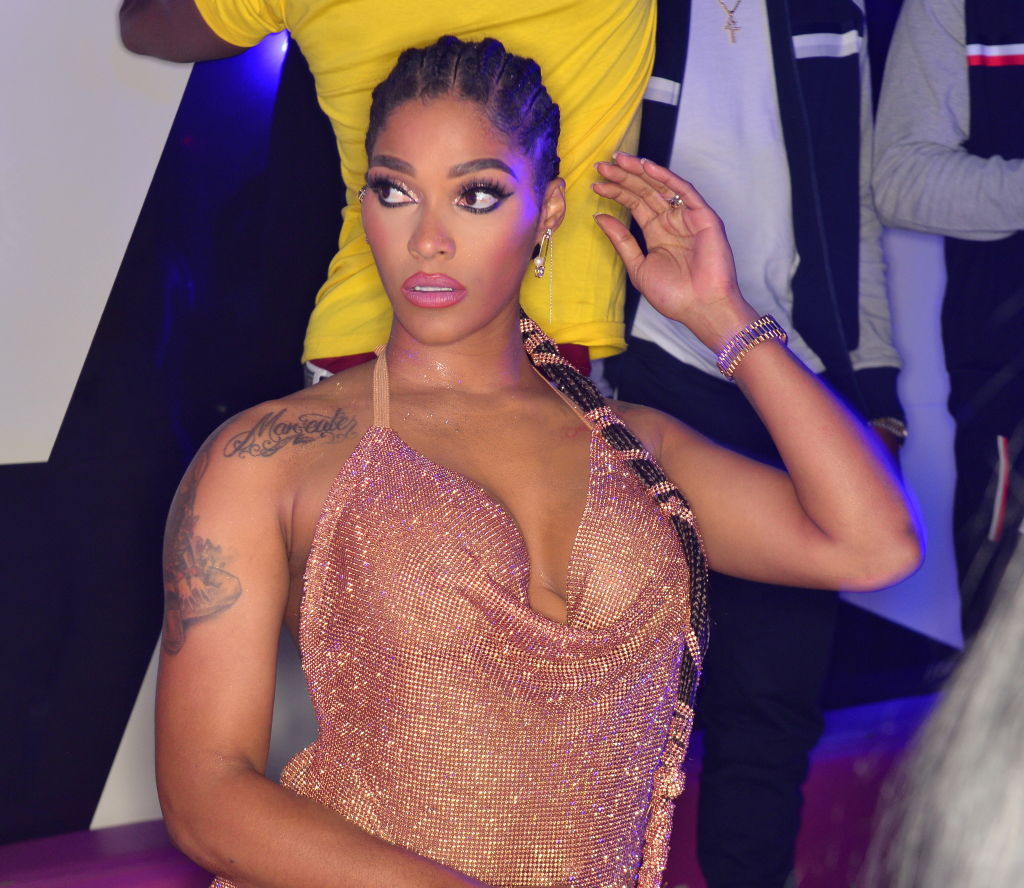 Were Joseline Hernandez and Trina feuding at one point?
While Hernandez and Trina may have not had any beef with each other specifically, they have been both involved in the same feud. Hazel E was feuding with Miami hip-hop group City Girls and released a diss track against them. The track, a remix of the group's hit song, "Act Up," was called "Add It Up."
When Hernandez co-signed the diss, Yung Miami of the City Girls posted on Instagram about both her and Hazel E, intensifying the feud. Trina, seemingly taking up for her fellow Miami female rappers, commented on the post. However, her comment just referenced diss track culprit Hazel E and not Hernandez, so it was unclear if Hernandez and Trina were actually beefing.
Did the 'Love & Hip Hop: Miami trailer show in alliance?
Earlier this week, a super trailer for the new season of Love & Hip Hop: Miami was released. Given Hernandez's return to the franchise is a major, highly-publicized catch, it makes sense that they aren't going to give away a lot of her storyline in the first footage.
But the one scene of Hernandez that was shown depicts her on a boat with the likes of Trina and Trick Daddy. They seem to be having a joyous time and are toasting. In the scene, she tells Trina, "I know you're the baddest b***h but the Puerto Rican princess 'bout to take over," as they all laugh.
Fans seem to agree that Joseline and Trina could be allied
It looks like fans are noticing similar things about Hernandez and Trina's scenes and think that it looks like they could be friends or working together.
One person noticed that the two seemed to be on very good terms, tweeting, "they aint have no choice but to ensure Joseline & Trina were allies cuz them feuding would've tore stuff uuuuppppppp."
Another said, "Screaming @ Joseline doing scenes with Trina ! This season about to be some MESS!"
"I really thought they were gonna have Joseline and Trina fighting. Fooled me," said someone else.
Love & Hip Hop: Miami return to VH1 in January.