'Love & Hip Hop': Moniece Slaughter Reveals Her True Status With the Show in Spat With Apryl Jones
Moniece Slaughter's feud with fellow Love & Hip Hop stars Lil Fizz and Apryl Jones seemed to make small progress during the reunion episode. However, it looks like the spat between the B2K singer, his ex, and his new girlfriend may be reaching new heights.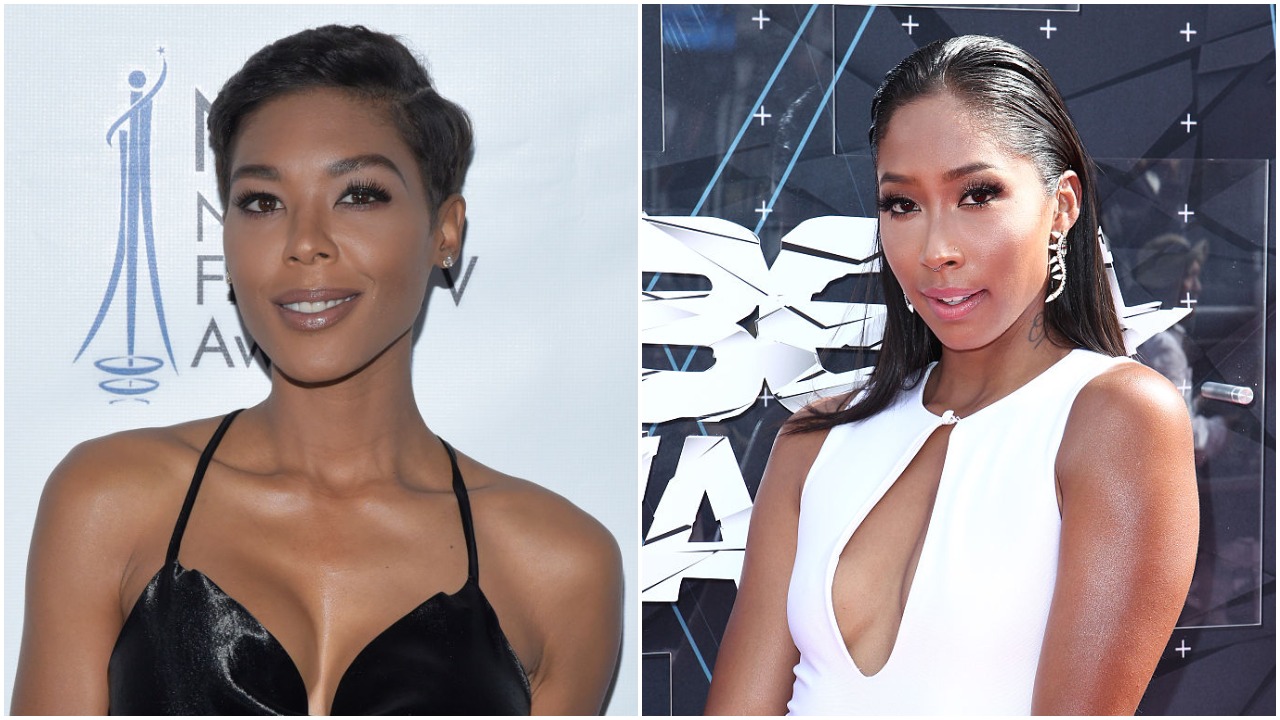 The reunion seemed to be on a good co-parenting path
During the reunion episode of Love & Hip Hop: Hollywood, although they argued most of the time, it did seem like Jones, Lil Fizz and Slaughter seemed to agree on trying to move on a solid path forward.
After tearing into each other, when host Nina Parker asked Lil Fizz if he had anything to say to Slaughter before she officially bids the show farewell. Lil Fizz teared up and that he will look after their son as she takes care of herself.
He said that she is the mother of his child and welcome in their lives when she is ready. Jones agreed with the sentiments and said she is rooting for them to be able to co-parent.
Lil Fizz and Apryl believe Moniece Slaughter will coming back to the show
Lil Fizz and Jones recently said that they don't think Slaughter will be gone from the show.
"I'd be happy if this was her last season but I don't believe anything Moniece says, I believe she will come back. I believe one day she will need the check because she has nothing else going on. Moniece talks a lot, that's why at this point we believe it's blah blah blah," said Jones.
Lil Fizz added, "Moniece has nothing going on and at the end of the day if she's allowed to come back, she will."
Moniece Slaughter fires back at the couple
After catching wind of the couple's comments, Slaughter slammed the duo on social media. She also claimed that she was not fired from the show and just simply came to the end of her contract.
She wrote on Instagram, "It's Christmas. I wasn't gon say shit. But this comment won't show up for whatever reason in the comment section. Merry Christmas b***h boy 😘🎄 be clear! I wasn't fired! I have fulfilled my contractual obligation of 7 seasons! ATL S8 counted as one of my cycles! @vh1 and I have a love hate relationship."
She continued, "Please do not make me have to come out of early retirement strictly to go one more round wit you and yo b***h one good god d**n time! But for real this time. I'm gon go ahead and get my head right, come back and f–k yours up. Matter of fact @waltermosley…hit Zevit. I was tryna leave peacefully but a b***h n***a just don't wanna see me be great. So let me cut up once or twice. Take a n***a out for good. Don't forget who really came through and ran you out."
If you are needing a Love & Hip Hop fix, Love & Hip Hop: New York currently airs on Mondays on VH1.