'Love & Hip Hop': Moniece Slaughter Threatens Lawsuit Against Lil Fizz
In the latest in the saga between Love & Hip Hop: Hollywood's Lil Fizz, Apryl Jones, Omarion, and Moniece Slaughter, one person in quad is threatening to sue another. On social media recently, Slaughter said that she was contemplating suing her ex and the father of her child, Lil Fizz, for her role in a 2015 music video.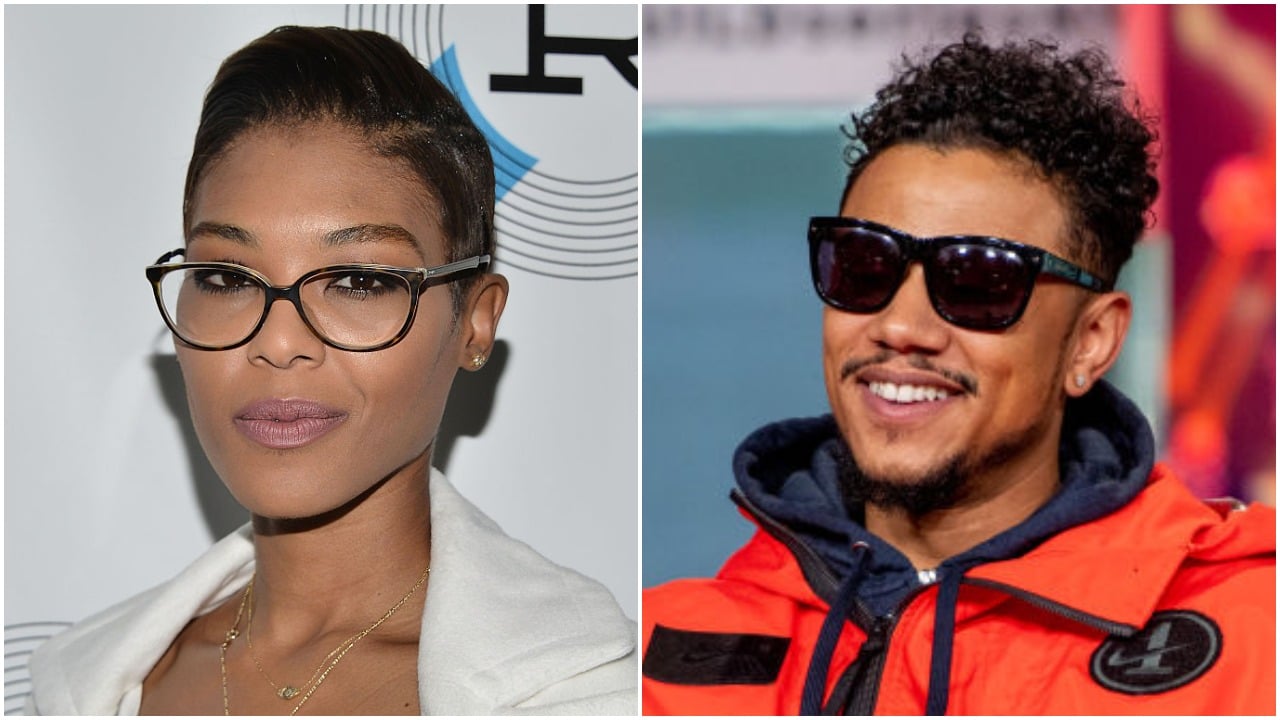 Moniece Slaughter threatens Lil Fizz with a lawsuit
This week on her Instagram Stories, Slaughter wrote that she was thinking about suing her ex over her appearance in his 2015 music video. "I think I'm going to sue my baby daddy for my role in the good lotion video. I mean it only did what it did cuz I made an appearance. Lol," she said. "Well. And the bags under my eyes. So. I think I should get triple my day rate. @daylana88 can we look into this please @waltermosley I need one of you to figure out how to recoup my coins #imserious."
She also asked former Love & Hip Hop: Hollywood star Masika Kalysha to join her. She commented on an Instagram Live of Kalysha's and said: "Can you help me sue dreux for my role in the good lotion video." Kalysha has not responded as of yet.
Moniece Slaughter sends positivity to Omarion
Slaughter also raised eyebrows when she gave a personal birthday wish to Omarion on social media as well.
She wrote, "I've not communicated with you personally in years. Especially during this time and I'm not looking for a response. I simply wanted to take this opportunity to publicly thank you and acknowledge you. Your ability to focus on vibrating at such a high level. Not just for the sake of your own children. But for my son as well, is a vibration that i pray I'm able to attain in this life time. I pray I'm able to master the art of silence. It's such a powerful response. May you continue to see more life. Sew seeds of positivity. And receive many more blessings. The amount of self work that it takes to be this noble is and has to be so intense and even seemingly lonely at times. I applaud you. Happy birthday ."
Fans continue to react over the situation
As the situation between Lil Fizz, Jones and Slaughter continues to play out on the show, fans continue to have opinions about the situation as a whole.
"Moniece really gotta get over fizz. Jesus girl," said one person.
Another person tweeted, "Fizz and Apryl storyline is Moniece and Omarion. Fizz just remember one day your son is gonna see how bad you treated his mother and resent you. #LHHH."
"I didn't know that Fizz and Moniece used to hang out with Apryl and Omarion often…which makes this situation 10x more weirder," added another.
Love & Hip Hop: Hollywood is rounding out its latest season, weekly on VH1.