'Love Is Blind': Carlton Says the Fans Came Between Him and Diamond, Diamond Says It's All Carlton
Diamond Jack and Carlton Morton got engaged in the first-ever season of Love Is Blind. After they got engaged, Carlton revealed to Diamond that he's bisexual. The two got into a huge fight and split as a result. Diamond said she needed time to process the new information, and Carlton didn't appreciate her response.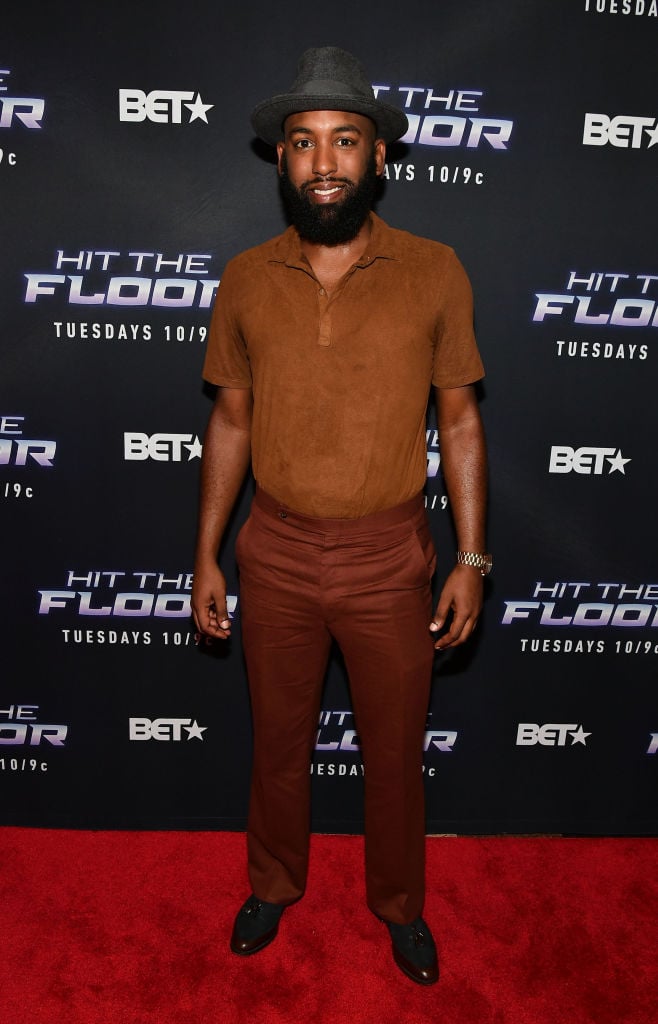 Both Carlton and Diamond have been on the receiving end of online hate since the episode aired. Fans feel Carlton could have handled the situation better, that he could have treated her better once they got to Mexico. And "Team Carlton" feels Diamond could have been more open-minded.
Why Carlton says he and Diamond don't talk
In a recent interview with "Love In Sight," Carlton says fans came between him and Diamond after the reunion aired.
"I think [Diamond] just feels bad about some things that she said. That was up until about when the show was about to come out. I remember like two-hour-long conversations that were very emotional for her and I reassured her, 'Listen, this is the position I'm in. This is the position you're in. People are going to take your side because of this, this, and this. It's the truth.' And then once that happened, I feel like the fans just got involved in the comments and made things very difficult between us," he said.
Why Diamond doesn't talk to Carlton
But Diamond has a different opinion. She was recently interviewed on The Domenick Nati Show where she said she doesn't speak to Carlton anymore because of the stuff he keeps saying about her.
"No, I do not. No, I do not. Not at all," she said when asked if they still speak. "Even now, how we're not communicating and talking is really based off of what he does. I feel like the things he says and does, it doesn't get you right. Although he might erase it physically, once I see that you put it out there on your Instagram and put it out there on social media, I don't forget it and I won't let it go. That really shows me how you really truly feel."
Diamond says Carlton still "[tries] to degrade [her]."
"This happened a year and a half ago, let me remind you, this happened over a year and a half ago, I was able to forgive you then but then you go back and call me biphobic and homophobic slurs and just try to degrade me all over again, still talk about my appearance after the reunion," she said. "That's why I'm just like, no. I can't be friends or even try to be in the same room as someone that has showed me how they really feel. You stab me in the back once, I'm not gonna give you two or three more times to do that."
Like Carlton, she says she receives plenty of hate online.
"Even on some of my pictures, I haven't erased all of the messages. Some of the messages, most likely if I see it and I don't like it, I erase it. I'm getting 'homophobe,' 'biphobic.' Earlier, when it first came out, even some death threats. I had to block several people, several accounts, I don't know if they're really even people. But blocked those accounts," she said.
Diamond continued: "I've been called a disgusting human being, they talk about my appearance, they talk about my hair, of course. They call themselves Team Carlton so they'll come to my page and try to say some very bad things about me. But like I've said, I'm built from a strong cloth so those words don't really hurt me honestly."
It's safe to say Carlton and Diamond will probably never be the best of friends. Here's hoping they can both find peace and happiness moving forward.
Read more: Colton Underwood Reveals a Not-So-Flattering Scene Involving Hannah Brown That Took Place During His Season of 'The Bachelor'