'Love Is Blind': Diamond Jack Was so Emotional When Carlton Morton Proposed Because of Her Relationship With Her Dad
Diamond Jack and Carlton Morton got engaged on the first season of Love Is Blind. Though they split during their trip to Mexico after a heated argument, they had one of the more emotional engagements, particularly on Diamond's side.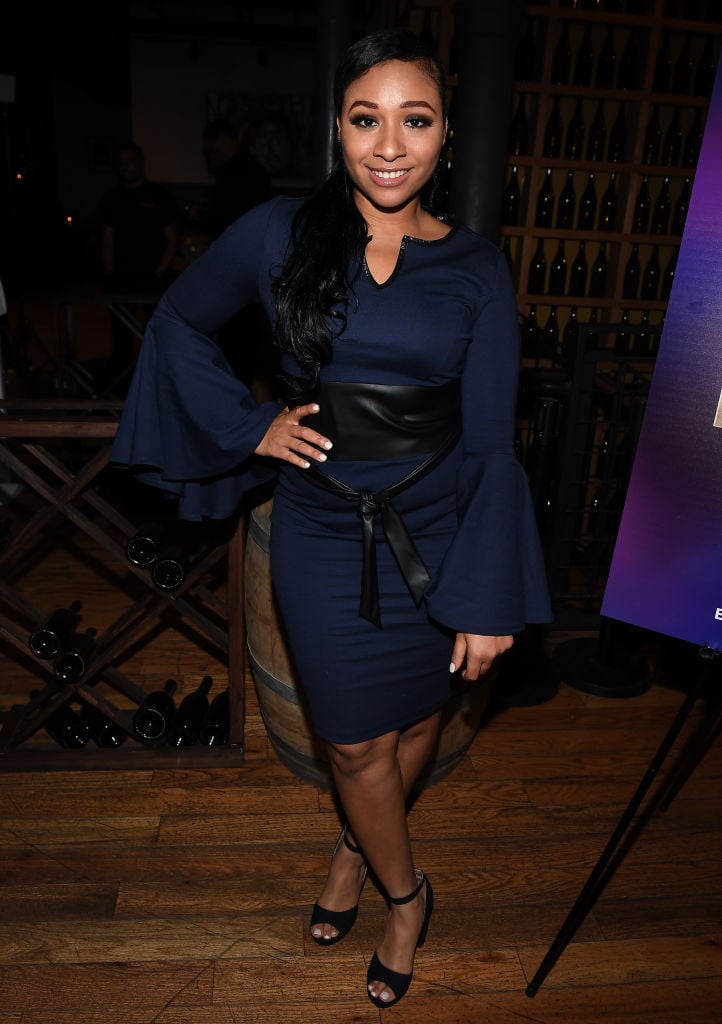 Why Diamond Jack was so emotional when Carlton Morton proposed to her
In an interview with the Love In Sight podcast that aired on April 7, Diamond explained all that she was feeling when Carlton proposed to her.
"I want to get married, I want to fall in love, but you never think that it would happen that way. I had so many emotions running through me. I was happy, I was nervous, I was scared, thinking about our families. It was so many things that were running through my mind," she said.
Though Diamond felt nervous, in that moment, she knew she loved Carlton and that she was excited to start their lives together.
"I knew that I felt love with Carlton. And I knew I was ready to start building our empire together and work on each other," she said.
Diamond shared that growing up without a father added to the many emotions she felt that day. Once married, Diamond says she doesn't want to get divorced so that her children won't grow up without a father, as she did.
"I grew up in a home where my father wasn't there. My parents were divorced. But he did pass away when I was a little girl. Not having a father there, you know, I always told myself, the next person I marry, I will make it work. I'm not gonna get divorced. I want both parents in the household. I want my children to grow up with a father, which is something that I never did. So that's how that became really emotional," she said.
Additionally, Diamond says she was just so overwhelmingly happy to find her "ride or die to the end," a heartbreaking sentiment considering how Diamond and Carlton's relationship ended.
"I'm just putting myself in a situation of, 'Wow, like, I took a leap of faith and test this out and, wow, I'm engaged.' To hear those words, I think it sets a woman off in a positive way. Like, 'Wow, I found someone who actually wants me to be his queen, wants me to be by his side. And we're ride or die to the end.' And that's all the emotions I was carrying. That's why it was so emotional for me and I was crying like a baby," she said.
Diamond Jack is still happy she went on 'Love Is Blind'
Though Diamond and Carlton didn't work out, the former NBA dancer says she's glad she went on the show. She feels like she was meant to be on Love Is Blind.
"I am happy I did the show. If you would have asked me at another point in time, right after Mexico, I would have said no. But now that the show has aired and I'm able to watch it and see and everything, I'm starting to see like, 'OK, Diamond, this is an experiment.' God clearly wanted you to do this and God wanted to set an example out for you and I'm glad God picked me to do that," she said.
Read more: 'Love Is Blind': When Giannina Asked Damian If He Was Going to Say 'I Do,' He Said: 'I Will Know When I See You at the Altar'