'Love Is Blind': Diamond Jack Says She and Carlton Morton Didn't Break up Because He's Bisexual
Diamond Jack got engaged to Carlton Morton on the first season of Netflix's Love Is Blind. They ended their engagement after an explosive argument about Cartlon's sexuality.
Since the episode featuring Diamond and Carlton's breakup aired, there's been some speculation around why Diamond took off her ring. Did she want to end their engagement because Carlton is bisexual? She says that's not the case.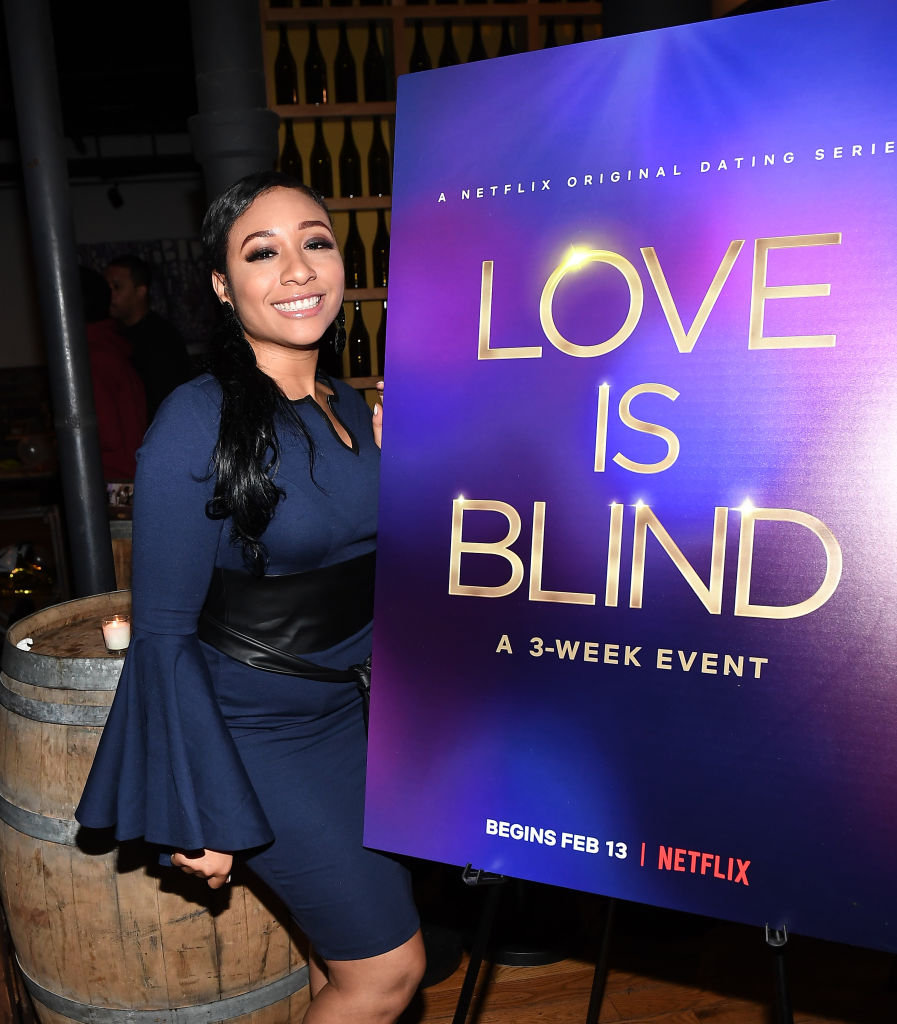 Diamond and Carlton's breakup
"I don't feel like I was completely like, 'No this is not it. This is not gonna work for me.' Cause I feel like if that was the case I would have said it right then and there. We would have never had another scene. I would have been like, 'This is not for me. You know, enjoy your life. Imma enjoy mine. Have a nice day.' But I did not. I wanted to talk to him and get some questions answered. And that's what I was trying to do," she said on a recent episode of the Love Is Blind podcast, Love In Sight.  
Diamond says she feels she was met with defensiveness when she tried to ask Carlton questions about his sexuality. She said on the podcast that she'd never dated a bisexual man before.
"That conversation was very hard to approach because you don't want to say the wrong thing, you don't want to be taken the wrong way," she said.
Diamond continued: "I didn't come in there arguing with him, putting my finger in his face or anything like that. I was calm and relaxed and trying to stay in control of the situation. When he started making his own comments and saying things and not understanding. I even said, 'You're not understanding.' And he just shut me out."
Diamond says how Carlton acted in Mexico is what turned her off. She says their argument was taken to the next level after she took her ring off.
"I gave him his ring back and I feel like that triggered other emotions for Carlton and led him to get very defensive," she said.
Diamond and Carlton are not on good terms after 'Love Is Blind'
Today, Carlton and Diamond are not friends. The former NBA dancer recently blocked her ex-fiancé on Instagram.
"No, I do not. No, I do not. Not at all," Diamond responded during an interview with The Domenick Nati Show when the host asked her if she still speaks to Carlton. "Even now, how we're not communicating and talking is really based off of what he does. I feel like the things he says and does, it doesn't get you right. Although he might erase it physically, once I see that you put it out there on your Instagram and put it out there on social media, I don't forget it and I won't let it go. That really shows me how you really truly feel."
Read more: 'The Bachelor': Peter Weber Admits He Shouldn't Have Proposed to Hannah Ann Sluss