'Love Is Blind': Giannina Gibelli Compares Self-Isolating to Life in the Pods
Netflix's Love Is Blind is an experiment that follows a group of men and a group of women as they fall in love and get engaged without ever seeing each other. The dates take place in sound-proof, futuristic-looking pods and, sometimes, they last for hours. Contestants spent a lot of time in the pods, alone, talking to one other person.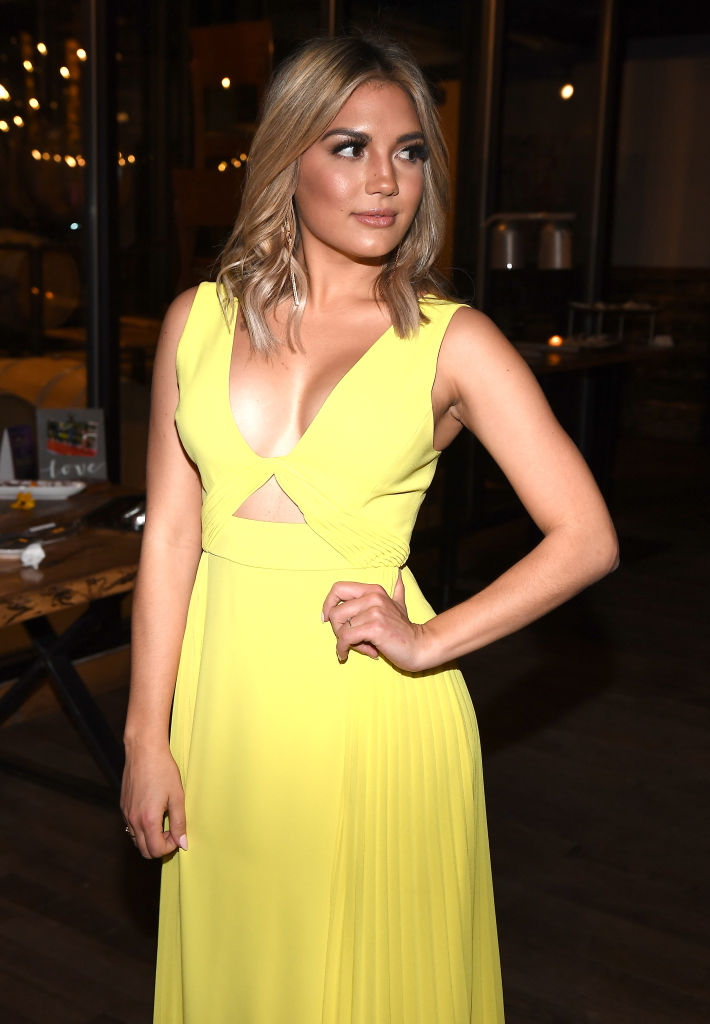 Why self-isolating reminds Giannina of being in the 'Love Is Blind' pods
Love Is Blind star Giannina Gibelli recently took to Instagram to compare self-isolating to being in the pods.
"I found out today why it was feeling a little like deja vu lately and since the pods are so similar to self isolation, this 'pod' symptom is what made me feel like I was living so much in such a short time frame, it feels like entire months have passed by rather than just weeks like you're living in your own little time capsule. cray cray right?" she wrote.
She also wrote about why it's so important for people to stay home right now, amidst the coronavirus (COVID-19) pandemic.
"And even though we're all going through this in our own way, it's important to remember why we must stay at home and focus on the well-being of everyone that this pandemic has touched in any way. We will overcome this #AloneTogether 💪🏽 Thank you @adcouncil for including me, @djkhaled, @michellewilliams@noahcyrus@nevschulman@joeysasso and @taylorbennett to help stop the spread of COVID-19."
Giannina's self-isolation content
That wasn't the first coronavirus Instagram post Giannina posted. She also wrote about sparking creativity with one's downtime.
"I've read two books that have inspired me to quit my job twice✌🏽the inspiration I got from them was THAT intense 😆 (The Alchemist and @girlboss) now may not be the time to make life altering decisions but simple things like picking up a book, creating something or just lounging around and admiring the birds chirping outside of your window could spark something great. it's all up to you," she wrote.
And, in true G fashion, she posted about how having a photoshoot at home is a valid self-isolation activity.
"if you're bored at home, just know it's perfectly okay to have a photoshoot around every inch of your house 📸😜 I self-isolate a good bit already (my place is like my little oasis) and it's so good for my mental health to be able to rebalance and slow down. yes, this time around is different, plus I don't like being told what to do 😬 but the well-being of others and ourselves are our highest priority rn. creativity can still thrive, friendships can be rekindled, and nature is great for physical and mental health 🌱 we're #alonetogether," she wrote.
Giannina is currently isolating with Damian Powers, who she got engaged to on Love Is Blind. The couple didn't end up getting married, but after Damian said "I do not," they decided to continue dating.
Read more: 'Love Is Blind': Carlton Says the One Person in the Pods He Talked About His Sexuality With Was Cameron