'Love Is Blind': Lauren and Cameron Share the Best Things About Being Married to Each Other and It's Almost Too Sweet to Handle
Love Is Blind fans fell in love with Lauren Speed and Cameron Hamilton as they got engaged without ever seeing each other. Their adoration for each other is hard to ignore, and fans are thrilled to see that their connection has done anything but fizzle after over a year of marriage.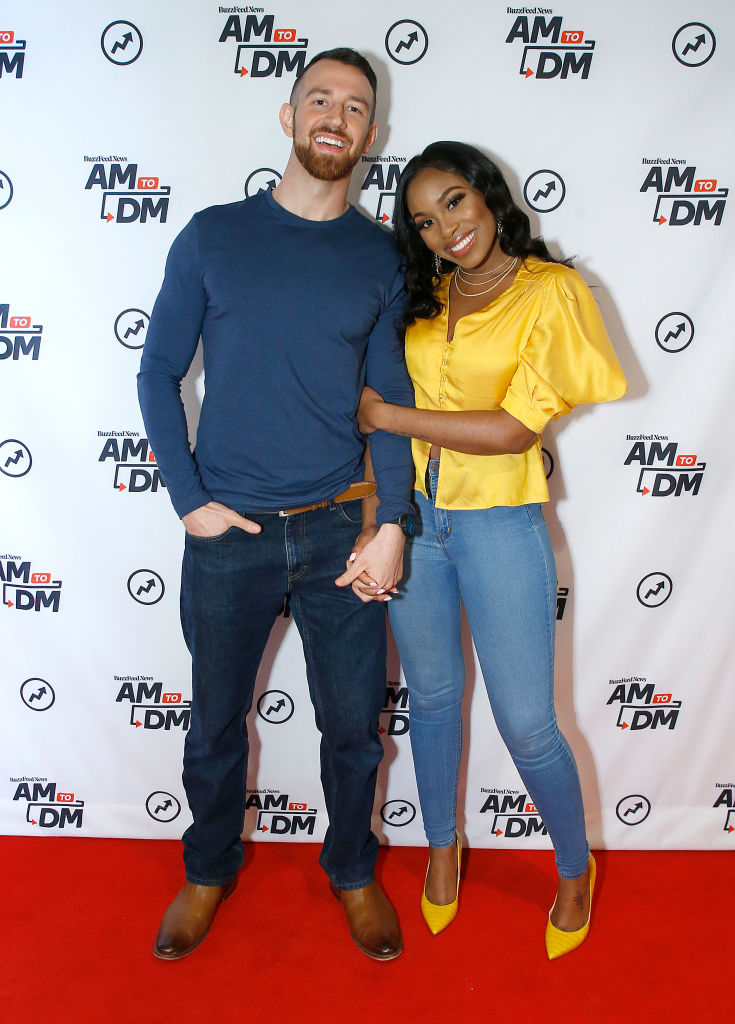 Because Love Is Blind fans keep begging for more Hamiltons content, the couple started a YouTube channel called, "Hanging With The Hamiltons." The first video is a Q&A where the Love Is Blind couple answers five burning fan questions.
What Lauren and Cameron love about being married
One of the questions was: "What's the best thing about being married?" And in true Lauren and Cameron fashion, their answers were just so, so incredibly sweet.
"For me, it's definitely having a partner. As you guys know, I did a lot of stuff on my own. I was definitely super Miss. Independent. Didn't need anybody type of thing," said Lauren.
Fans might remember that Lauren was hesitant to let go of her apartment to move in with Cameron. She asked him about keeping her place as a baby step to moving in together.
"I was super independent, too. Waking up to your best friend every morning is the best thing in the world. Knowing that you have someone who loves you and wants to support you. Yeah, that's the best part. Growing with that person, learning more about them. Even when you're married and you know someone or you're in a relationship in general, you're always learning stuff new," said Cameron.
"It's awesome having someone there who you know has your best interest at heart because you are a team," said Lauren.
The two lovingly stared at each other as the other spoke, and even couldn't help but share a kiss in the middle of answering.
What are Lauren and Cameron up to after 'Love Is Blind'?
The Love Is Blind couple also answered a question about what's next for them. According to Cameron, he and Lauren plan on continuing to share their relationship with fans.
"What's next is continuing to share our relationship with the world. We love talking about it. We love working together. So we've got some big things in the works," he said.
In the meantime, they're asking fans to be patient.
"I know you've heard us say this before but we really are asking you to be patient with us. I know it's hard. Hey, we're as anxious as you are. Trust us. So just be patient. We've got some big things coming and we promise it will be worth the wait for sure," he said.
Some fans are wondering if the "big things coming" will include a sort of Lauren and Cameron spinoff. Only time will tell. We just have to do what Cameron says and "be patient."
Read more: 'Love Is Blind': Some of Giannina Gibelli's Family Was Worried About How She'd Be Portrayed–'We Know How Crazy You Can Be'