BTS' 'Love Yourself: Answer' Reaches Its One-Year Mark on the Billboard 200 Chart, Breaking Another Record for K-pop Artists
Whether you're jamming out to "Idol" or crying to "Euphoria," Love Yourself: Answer holds some favorite songs of BTS fans. In fact, this album broke a few records for the boy band, as it just reached its one-year mark on Billboard' Top 200 album chart. What songs are on this album? When was it released? Here's what BTS fans are saying about this milestone on Twitter.
BTS' album, 'Love Yourself: Answer,' premiered on Aug. 24, 2018
This BTS album originally premiered in 2018. Love Yourself: Answer brought a new era of self-love and fulfillment for fans, especially with songs like "Answer: Love Myself." Songs like "Euphoria" earned over 90 million plays on Spotify and praise from fans worldwide.
While Love Yourself: Answer has multiple new songs and solo pieces by the members of BTS, it also holds songs that appeared on Love Yourself: Her and Love Yourself: Tear. That includes "DNA," BTS' music video with the most plays on YouTube with over 800 million views. This, however, was the final album of the era. It was followed by the 2019 release, Map of the Soul: Persona.
"This is the final conclusion of the big series that we had for two years and a half," RM said during an interview with Billboard. "We tried to show the emotional development of a young man through love. We tried to send the message that loving yourself is where true love begins."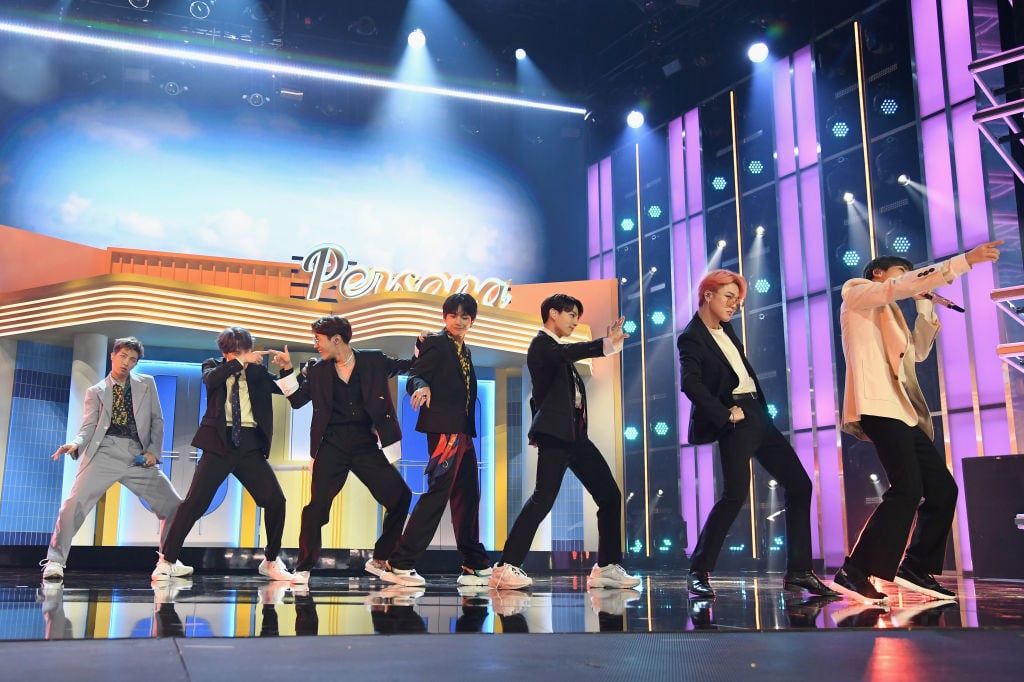 'Love Yourself: Answer' is the first K-pop album to spend a year on the Billboard 200
The album peaked at No. 1 in 2018. Since then, it has been listed among Billboard's hottest albums, including Lover by Taylor Swift and When We All Fall Asleep, Where Do We Go by Billie Eilish. This week, it became the first K-pop album to spend a year on the Billboard Hot 200 music chart. However, Love Yourself: Answer is not the first BTS album that broke a Billboard record.
According to one article, "in terms of chart longevity, BTS first made history on the Billboard 200 way back in 2016, when their full-length album Wings spent two weeks on the Billboard 200 — a first for a K-pop artist when all others had only managed one week after eight years of attempts." The boy band's 2019 release, Map of the Soul Persona, is currently on its 25th non-consecutive week on the chart.
BTS fans spread their love on social media, congratulating the boy band
Once Billboard announced the BTS milestone, some fans took to Twitter, starting the hashtag #OnlyBTScan. There, fans shared their favorite moments of the boy band, some of them globally groundbreaking, some personal to the fans.
"#OnlyBTScan increase international tourism, spawn international charity projects, and connect international fans that don't even speak the same language as they do," said one Twitter user.
"#OnlyBTScan come from a small company with no industry support or connections, yet achieve international success and break historical records depending on their talent only! The success story that we all need, that can give hope to everyone," wrote another Twitter user.
Music by BTS, including their album, Love Yourself: Answer, is available on Spotify, Apple Music, and most major streaming platforms.