'LPBW': Amy Roloff Admitted It's Taking 'Much Longer' to Move Off of Roloff Farms Than She Thought
The most recent season of Little People, Big World showed Amy and Matt Roloff at severe odds with each other. When the couple started the show, they were married, taking care of their four kids, and living on Roloff Farms property together. And while Matt and Amy divorced years ago and have since pursued new serious relationships with their significant others, one thing hasn't changed — and that's that they both still reside on the farm property.
Last season, Amy sold her half of Roloff Farms to Matt. And she's officially preparing to move into her new place that she reportedly bought back in September. Amy just got candid with her Instagram followers regarding her move, too — and she noted the whole process is taking way longer than she hoped. Here's what she wrote.
Amy Roloff is prepping to move off of Roloff Farms and into her new home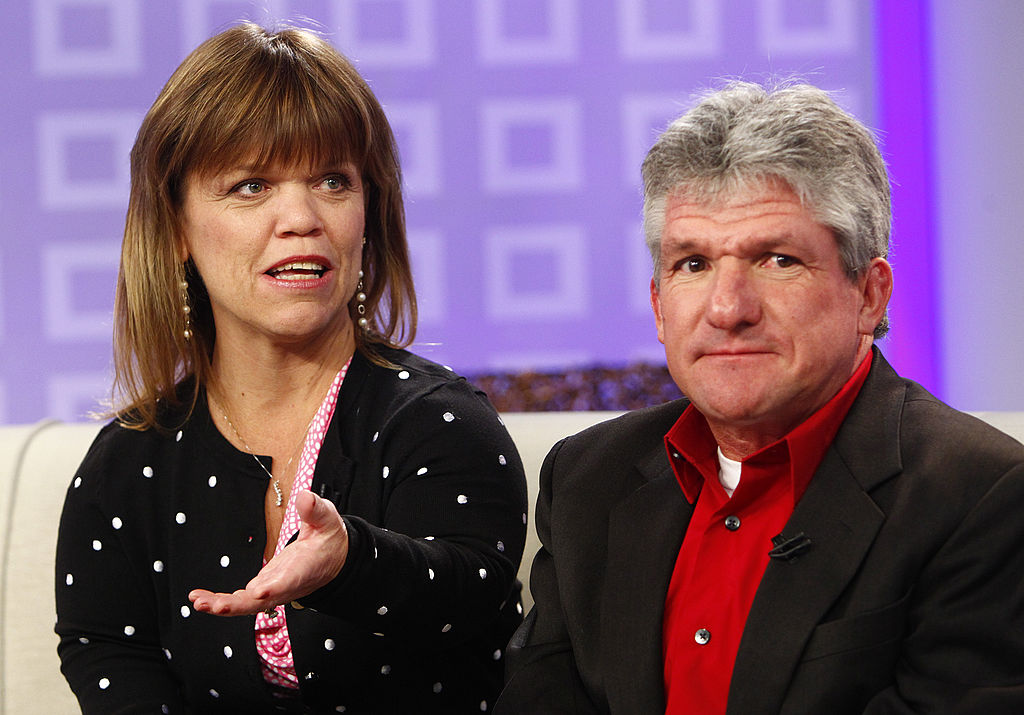 Selling her half of Roloff Farms to Matt wasn't easy for Amy. After the divorce, Amy decided to stay in the big farmhouse while Matt stayed on the opposite end of the property in a smaller home. We know Amy was looking for a new place to live for months after she decided to sell her half of Roloff Farms to Matt for $667,000 — and it looks like she finally found the perfect spot.
According to Radar Online, Amy bought a new place for $558,500 just 15 minutes away from the family farm. The home is in Hillsboro, Oregon, and boasts five bedrooms, four bathrooms, and a huge kitchen for Amy to continue her baking ventures with her side business, Amy Roloff's Little Kitchen.
While she no longer has the 36 acres of land that the farm had, she'll still have over 3,000 square feet of home to work with, which should be plenty for her and fiancé Chris Marek if he's also moving in.
She's already posting about furniture shopping
While Amy hasn't made any official Instagram posts about her move, she has mentioned she's searching for furniture for the new place.
"Guess what? Having a little fun in the adventure of seeing what's out their in the furniture world- dining table, chairs, couches, tables," Amy captioned a post of her and Marek after the housing news broke. She then added, "it's a little intimidating the many choices and what do I like. I hope I'll know when the time is right."
Fans seem ultra-supportive in Amy's move, too. They commented on her furniture-shopping post that she looks happy and positive about the transition.
"Love how positive you are! Happy shopping!" one fan commented.
"Thats awesome, so exciting. Can't wait to see your new home. Have fun. So happy for you two," another wrote.
Amy noted the whole process is taking 'much longer' than she thought it would
Amy's reflecting on her life in another Instagram post, especially in regards to everything that's occurred between September and November 2019. "A lot has happened in the last almost 3 months in my world. Whew! Many different emotions from happy and elated to sad and stressful," she captioned the selfie.
Amy then noted that while she's super excited for her upcoming grandchildren and future wedding, stressors ranging from her mother's death moving off of Roloff Farms have been difficult. As Amy wrote, "and the length of time, much longer than thought, it's taking to move out of the farm house to dealing with contractors in a new house."
Considering Amy bought the new home in September, we're guessing she's had to hire folks to help make the house little person-friendly, which is extending her stay on the farm property.
"It was a lot of stuff to handle for me and I'm realizing I really don't handle stress as well as I had thought," Amy continued in her post. "I've learned to give myself a little more grace which allowed me to look at a new day with a better attitude and see how much I have to be grateful and thankful for and still do."
Despite the setbacks, Amy remains grateful for everything she has, and she's excited to start this new chapter in her life. We can't wait to hear more updates about her new home soon!
Check out Showbiz Cheat Sheet on Facebook!