'LPBW': Amy Roloff Didn't Post Any Christmas Photos With Her Kids to Instagram
2019 proved to be a wild year for the Roloffs on Little People, Big World. At the end of Season 14, we saw Matt and Amy Roloff at serious odds, as Amy had to make a major decision regarding her living situation. In the end, she decided to sell her half of Roloff Farms to Matt and move on with her life in a new place, but it certainly wasn't easy.
Now, Amy's giving her Instagram followers updates on her move as we all anxiously await for Season 15 to begin. And it seems her new living situation may have affected her holiday plans, as she didn't post any Christmas photos with her kids to social media. Here's what she wrote about the holiday.
Amy Roloff moved into her new home in December 2019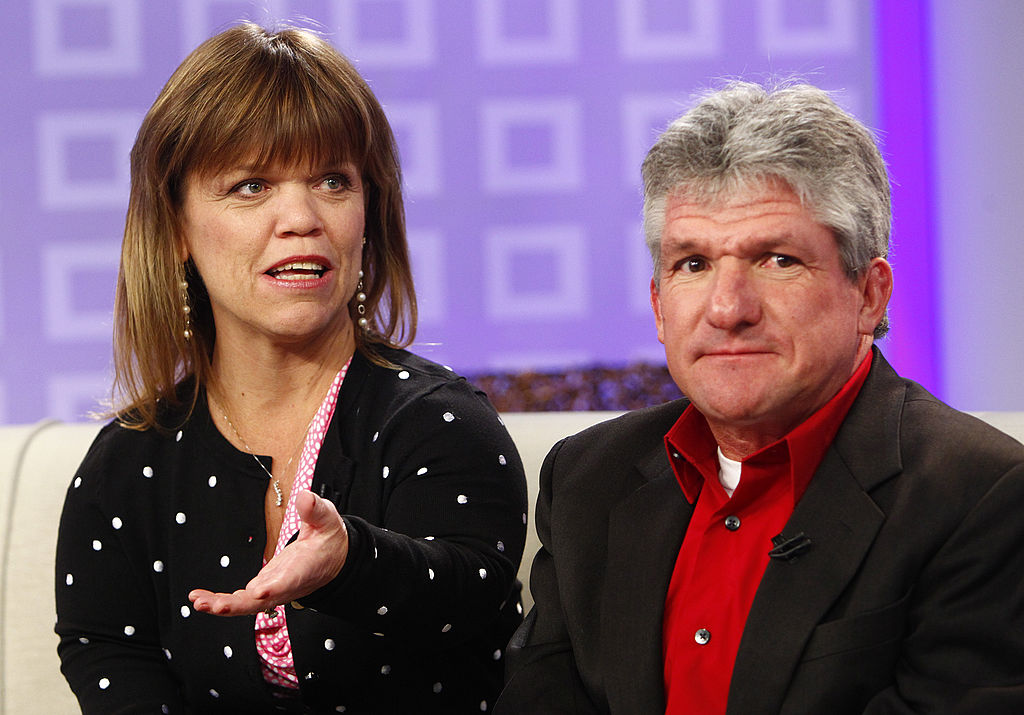 LPBW viewers saw Amy's hesitancy when it came to moving off of Roloff Farms. For years after her and Matt's divorce, she lived in the big farmhouse while Matt lived in a separate home with his longterm girlfriend, Caryn Chandler, on the other side of the property. Despite loving the farm and holding all the memories there close to the chest, Amy knew it was time to move on, so she did.
Amy sold her half of Roloff Farms to Matt for $667,000 and bought a new place just 15 minutes away for $588,500. Her new home reportedly has five bedrooms, four bathrooms, and totals 3,767 square feet. She won't have nearly as much land with the new place, but this could be beneficial for Amy as well, as maintaining the farm's upkeep would become harder for her as she got older if she chose to stay.
On Dec. 22, Amy told her Instagram followers she was officially moving via her Instagram Story. "Today's the day, Sunday. I am moving. Packers are here, they are moving all the big stuff. … I have lots to pack," Amy told her phone camera as she panned around the room.
She appeared to have an incredibly hectic holiday season
Moving is serious work, and Amy told her Instagram followers that it was taking much longer than she expected. And it seems it may have impeded on her Christmas plans, too. While Amy typically spends the holidays with a few of her kids (Zach, Jeremy, and Jacob all seem to live relatively close by), she shared on Instagram how she spent the season this year — and it seemed more hectic than usual.
"Chris and I celebrated Christmas in the new house! New memories and adventure together. What a change to be someplace new," Amy captioned her Instagram post that showed her and her fiancé, Chris Marek, in front of her Christmas tree in her new home.
As for spending time with her family, Amy made note of this in the post, too. "And I'll look forward to making dinner and having most of my kids and grandkids over! Gift of Christmas, not only Jesus but being with each other, embracing these moments as precious, not to take for granted but with gratitude," she wrote. While she said she would be having her family over, she didn't post any photos with them.
Matt Roloff and his girlfriend also didn't stick around for the holidays
While Amy didn't post any photos of her with her kids for the holiday season, her kids also didn't any photos of her with them, either. Matt, however, did document the time he spent with his kids and grandkids for Christmas — though he had to celebrate early, as he flew to Arizona for Christmas Day.
Matt mentioned on Instagram that his girlfriend, Caryn Chandler, held two "back to back Early Christmas events with the grandkids so everyone got their own individual attention while still celebrating and sharing as a United family." Matt and Chandler celebrated with Zach, Tori, and their kids on one day, and Jeremy, Audrey, and their daughter on the other.
Matt continued, "thanks for Sharing your precious family's with grandpa and chacha a little early this season so we can break away from the incoming cold weather and get to AZ where the temps are a bit warmer."
While Matt has more documentation of his family celebrations than Amy does, it looks like all of the Roloffs had a nice, quiet holiday season full of love and joy.
Check out Showbiz Cheat Sheet on Facebook!