'LPBW': Amy Roloff Is Showing Off Zach and Tori's Baby, And Fans Didn't Expect Audrey Roloff's Comment
Little People, Big World might not currently be on the air, but we're still keeping up with our favorite stars via social media. We know Matt and Amy Roloff well, as the exes are the ones who started the show and brought their kids into the spotlight. And fans also adore their son who has a form of dwarfism, Zach, and his wife of average height, Tori.
Zach and Tori gave birth to their baby girl, and fans have been following the journey of their second baby on Tori's Instagram. All of the Roloffs have taken to the 'gram to share their sweet photos of the baby, too. But it seems Jeremy Roloff's wife, Audrey, posted an offputting comment on Amy's post that has everyone talking.
Tori and Zach Roloff welcomed their baby girl on Nov. 19
Congratulations are in order for Tori and Zach, as they welcomed their baby girl into the world on Nov. 19, People confirms. Their daughter, Lilah Ray Roloff, was born at 8 pounds, 9 ounces, and both mom and baby appear to be in good health. As Tori told the publication, "Zach and I are so excited to introduce you to our sweet baby girl Lilah. She has been the perfect addition to our family!"
Fans have been anxiously awaiting this day since Tori announces to her Instagram followers back in May that she was expecting her second child. And since Jackson, her and Zach's 2-year-old son, has achondroplasia, many have also wondered if Lilah has a form of dwarfism.
Tori hasn't said whether or not her baby girl is a little person yet, but Amy may have already spilled the beans. During a recent Facebook Live video, Amy said the baby will "have the same type of dwarfism as her dad Zachary and brother Jackson. She will be a little person," Radar Online reports.
Audrey Roloff commented on Amy Roloff's post of Lilah
Now that baby Lilah is here, all of the Roloffs are rushing to Instagram to post their photos and updates. Jeremy's wife, Audrey, posted a number of sweet videos of her holding Lilah to her Instagram Story. And of course, Matt and Amy Roloff have already posted photos of them holding the baby, too.
"My grand-daughter has my heart and is loved so much already. She's beautiful and precious and a blessing to our family," Amy captioned her post of her with her newest grandchild. "I'm so looking forward to watching baby girl grow up, see Jackson and Lilah hang out and spending grandma time with them."
Audrey commented on Amy's Instagram photo, too. "Ok what she looks like you in this pic!!!!" she wrote.
Fans have mixed reactions over Audrey's comment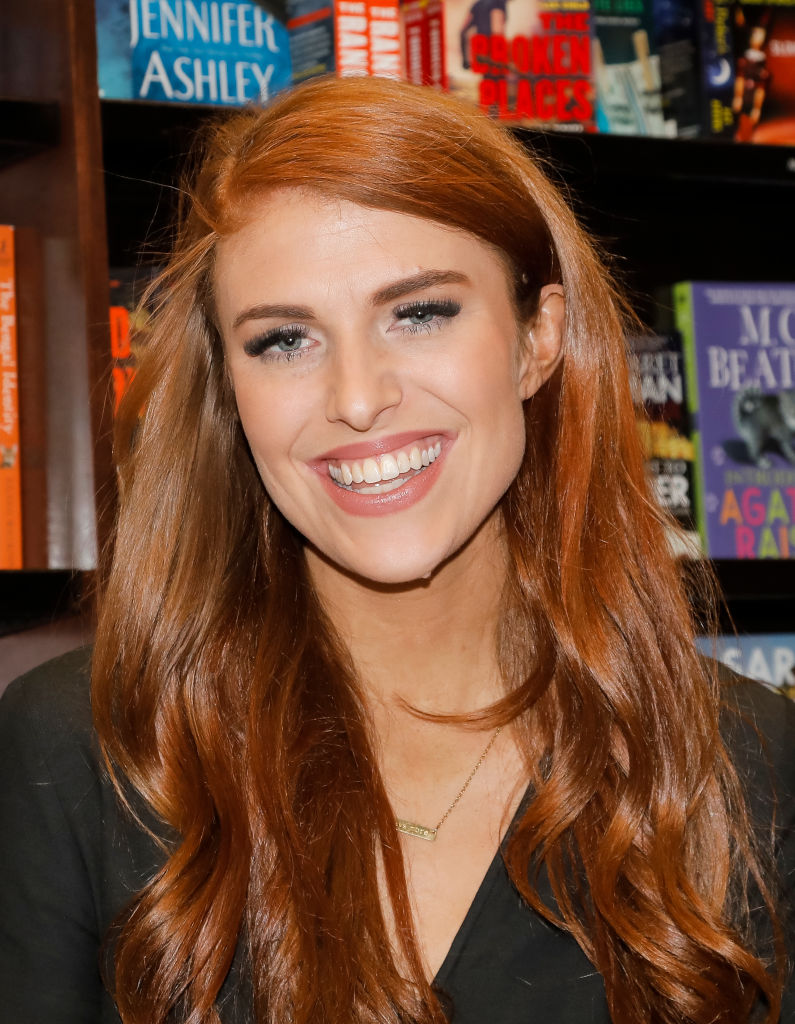 At first glance, Audrey's comment to Amy seems sweet — but fans can't get over the emoji she put at the end. She added the emoji for a scared face, and some thought it made her otherwise sweet comment take on a rude and uncalled for tone.
As one fan commented, "@audreyroloff that has a rude tone to it Audrey , but then again , your tone is ALWAYS rude."
Another wrote, "@audreyroloff just curious as to why you chose that emoji with your comment? It just makes it seem like you're saying its a negative thing for the baby to look like Amy."
Yet another commented, "Leave of[f] the emoji and it's good."
Others didn't think anything of the emoji, however, as another wrote, "I think she means it as in 'oh wow, she looks just like you!'. It's not a rude emoji."
Knowing how much Audrey adores Amy, Tori, and all of the other Roloffs, we highly doubt she meant anything negative by it. But many fans take issue with Audrey and what she chooses to post to her own Instagram, so perhaps that's why they were quick to judge her commentary. Either way, we're all excited to hear more about baby Lilah — and we're ready for Jeremy and Audrey to welcome their baby boy soon as well!
Check out Showbiz Cheat Sheet on Facebook!