'LPBW': Amy Roloff Just Gave an Instagram Follower a Clue About When She's Getting Married
Amy Roloff has been a staple on Little People, Big World since the very beginning — and fans have watched her navigate life with her ex-husband, Matt Roloff, and her four kids for over a decade. As fans saw last season, Amy had a big decision to make in regards to her living situation. While she and Matt still lived on Roloff Farms property, she ultimately decided to sell her half of the farm to Matt so she can move to a new place. And fans have wondered if her eventual new place will include space for her long-term partner, Chris Marek.
Amy and Marek have been together for years, and they recently announced their engagement. So, when are the two tying the knot? Amy just gave a clue when she's thinking. Here's what she said.
Amy Roloff's engaged to her partner of 3 years, Chris Marek
LPBW fans may remember when Amy Roloff and Chris Marek first started dating. They met at a single's mixer and remet at a party after that. And when Marek asked Amy on a motorcycling date, Amy started to look at her relationship with Marek as something that could really last.
Amy's waffled back and forth in regards to whether or not she wanted to get married, but it's clear she just made her decision after Marek's proposal. "Guess what! I wanted to share with you- I'm engaged! I was so surprised when Chris asked me to marry him. I said YES. I couldn't be happier and so looking forward to this new part of our life journey together. I'm blessed. Love you Chris," Amy captioned this post of her showing off her ring.
The Instagram celebration didn't stop there, either. She also posted a number of sweet photos of her and Marek with another caption regarding her engagement. "Chris and I celebrated our 3rd year anniversary of dating last Wednesday. And to my wonderful happy surprise he proposed and asked me to marry him! I couldn't believe it it! I cried, he had tears and of course I said YES!" she captioned the post.
She gave a clue for when she's thinking about having her wedding
The Roloffs have plenty of wedding traditions fans are familiar with, as Matt and Amy have shared their kids' weddings on the show and on social media. We know Jeremy, Zach, and Molly all had their weddings on Roloff Farms. And while Jacob had his wedding on the beach, he also had his wedding reception on the farm property.
We're not sure if Amy will be having her wedding on the farm, especially since she sold her half and has some upsetting and negative history associated with the land. But it does seem like she'll be taking her time planning her big day. On this Instagram post with a quote from Amy's memoir, A Little Me, a fan asked her, "Have u set a date." To that, Amy responded, "not yet, but planning g for 2021 [sic]."
Amy also found a new house to live in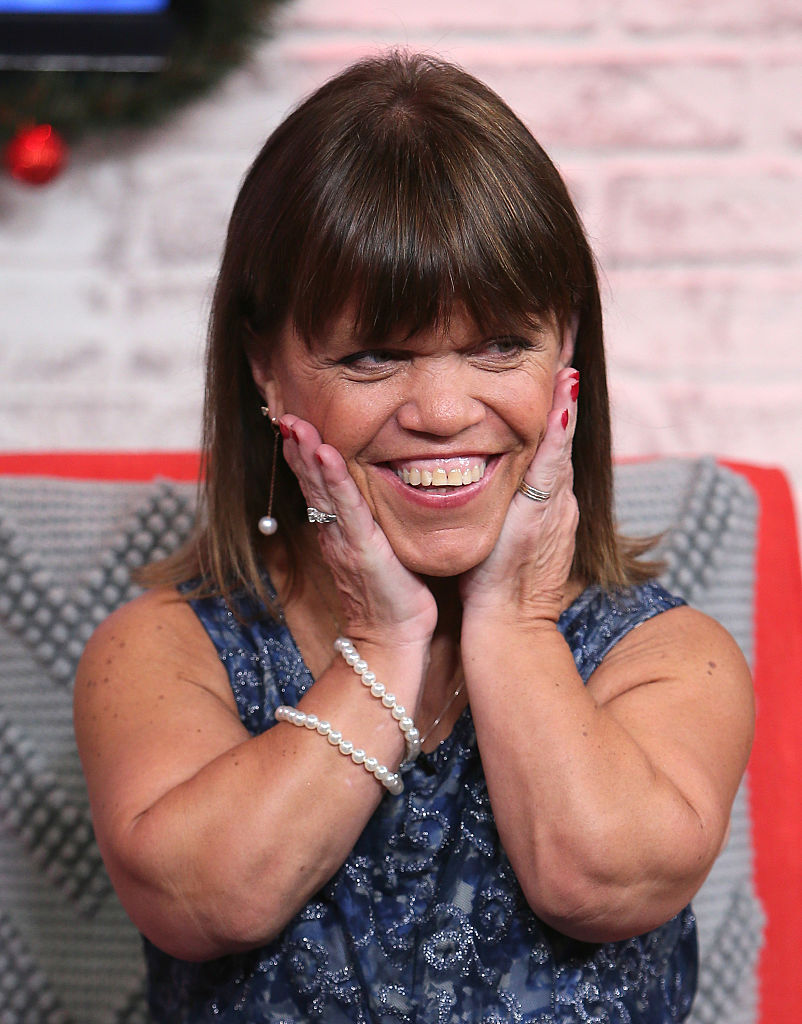 The engagement isn't the only exciting news hidden in her Instagram comments. Amy's posted on Instagram regarding her current house hunt, and it hasn't been an easy road. While she wrote about her house hunting failures, she has yet to create a post about finding a permanent home. But she just gave a follower some insider info regarding her upcoming living situation.
On this post, a fan asked, "Amy how is house hunting going." To that, Amy responded, "finally found one I can make my home for awhile. Woohoo." And another follower asked Amy if she's still living on the farm property. To that, Amy answered, "yes but not for long …."
Perhaps Amy is waiting until 2021 to get married so that she can focus on her big move. Either way, we know LPBW is back to filming, so we're excited to get updates on Amy's life when the new season airs!
Check out Showbiz Cheat Sheet on Facebook!