'LPBW': Amy Roloff Posted That She's 'Torn' With Her Emotions
Little People, Big World is filming for a new season, and a lot has occurred for the Roloffs since we last left off. As we know, Matt and Amy Roloff are divorced — and Amy decided to sell her half of the beloved Roloff Farms to Matt. Now, pumpkin season is currently underway on the farm, and Amy has announced on her Instagram that she'll be less present than usual due to personal reasons.
From engagement to deaths, a lot has occurred in Amy's life recently. And she created a recent Instagram post explaining what's making her most "torn" with her emotions. Here's what she mentioned.
Amy Roloff's been going through significant life changes
All of the Roloff family members are seemingly going through significant life changes, but Amy might be the one going through the most. Back in September, she announced happy news that made her fans ecstatic. "Guess what! I wanted to share with you- I'm engaged! I was so surprised when Chris asked me to marry him. I said YES. I couldn't be happier and so looking forward to this new part of our life journey together," she captioned this photo of her engagement ring. And she followed this post with another of her and fiance Chris Marek.
Unfortunately, after this sweet gesture from Marek came sad news. Amy's discussed her mother's failing health a few times on Instagram in the past, and she made a post about her mom's recent death. "She died on the 24th. My heart broke, I cried and sadness came upon me. I didn't know what emotions to feel. Happy one moment sad the next. The woman who raised and taught me so much and loved me along w/ my dad passed away," Amy captioned this post.
Her mother's death is giving her a whirlwind of emotions
Amy just got super candid on a recent Instagram post regarding her thoughts and feelings. Pumpkin season is underway at Roloff Farms, and she's given multiple shoutouts to her followers about the big seasonal event. While she mentions the season in this post of her and Marek, she also talks about how her mom's passing has left her feeling a variety of emotions.
"Today I'm heading to Michigan for my Mom's memorial on Thursday and to say goodbye to her And grateful to be with my Dad for a little bit afterwards. I'm torn with my emotions," Amy wrote. "I miss her so much and at the same time happy she's not in pain anymore and with the Lord. … It's a kind of mixed emotions for my heart kind of day. I'm sad and yet I know I'm blessed in many ways and I'm so thankful for life and moments."
She won't be partaking in Roloff Farms pumpkin season as much this year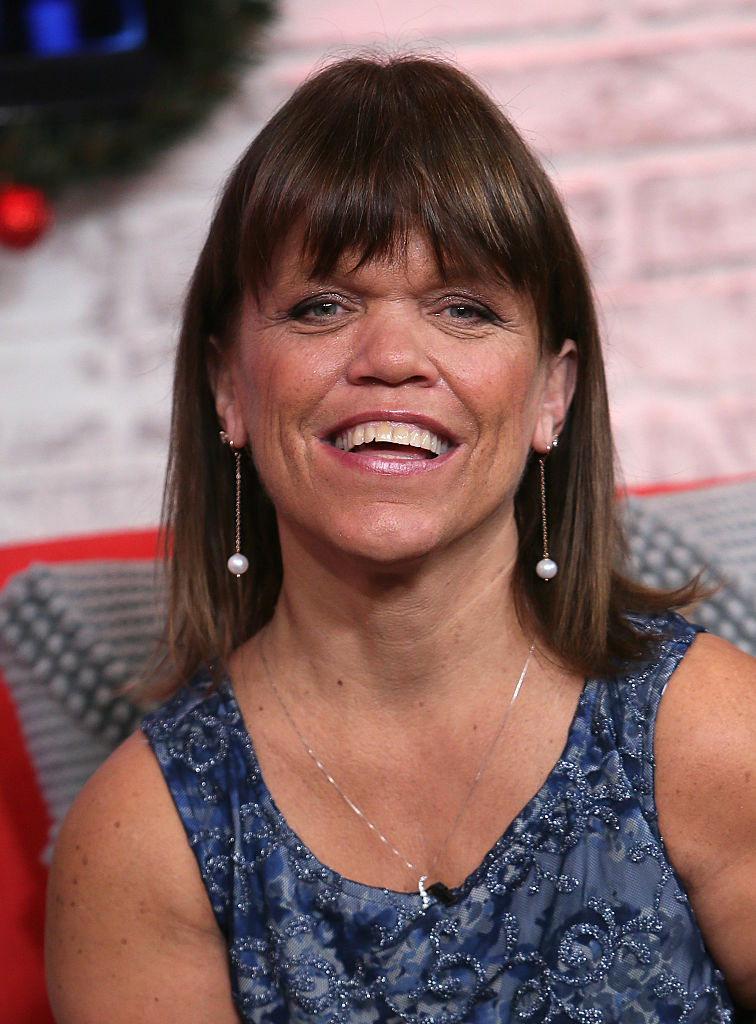 While Amy wrote specifically about her mother in her recent post, she mentioned some details about pumpkin season in the comments of another post that may give readers pause. Amy mentioned in multiple Instagram posts that she wouldn't be partaking as heavily in the farm festivities as usual. This was assumed to be because of her mom's passing, her house hunting and her engagement. But she told her followers in this post that there's confrontation on the farm that she'd also rather avoid.
As Amy wrote, "It's changed for me now and because I choose not to be a part of a confrontation that could have impacted others from an ultimatum that was said to me if followed through."
We're hoping Amy's mother's memorial brings her some peace during this stressful time. And we know the next season of LPBW is currently filming, so we're anxious to hear more from her perspective in the future!
Check out Showbiz Cheat Sheet on Facebook!