'LPBW': Amy Roloff Revealed Tori Roloff Is About to Be 'The Different One In Her Own Family'
We've been watching the Roloff family from Little People, Big World for years, and a lot has changed for Amy Roloff. While she was married to Matt Roloff when the show first started, the two have since divorced, and Amy's engaged to her current partner. Fans are deeply invested in what Amy's up to next as well, as her recent memoir, A Little Me, unearthed some scathing truths about her relationship with Matt that no one saw coming.
Not only is Amy writing memoirs about her life, but she's also taking to Facebook Live to share what she's up to. And she recently spilled some secrets regarding her daughter-in-law, Tori, that we're not sure Tori wanted to go public just yet. Here's what Amy said about Tori's current pregnancy and how it's going to make Tori "the different one" in her family.
Tori Roloff is having her second baby soon
Aside from Matt and Amy, fans have a heavy investment in what's going on with Zach and Tori Roloff. Zach is the only child of Matt and Amy's to have a form of dwarfism, and Tori is of average size. He's also the only Roloff child to stay on the show as a permanent staple along with his wife, and for that reason, fans are getting to know the couple better than ever as they embark on the journey of their second pregnancy together.
As we know, Zach and Tori have one son already, Jackson, who's 2 years old. Jackson has achondroplasia, which is the same type of dwarfism both Zach and Amy have — and he's completely adorable. Now, he's about to become a big brother, too, as Tori is due this November with a baby girl. Tori's known for getting ultra-candid with her followers regarding her pregnancy, too, and she's noticed that carrying this second baby is much different than carrying Jackson. As she noted during an Instagram Q&A, "I had no symptoms with j other than egg aversions. I've got all the symptoms this time."
Amy Roloff said Tori's about to be 'the different one' for this reason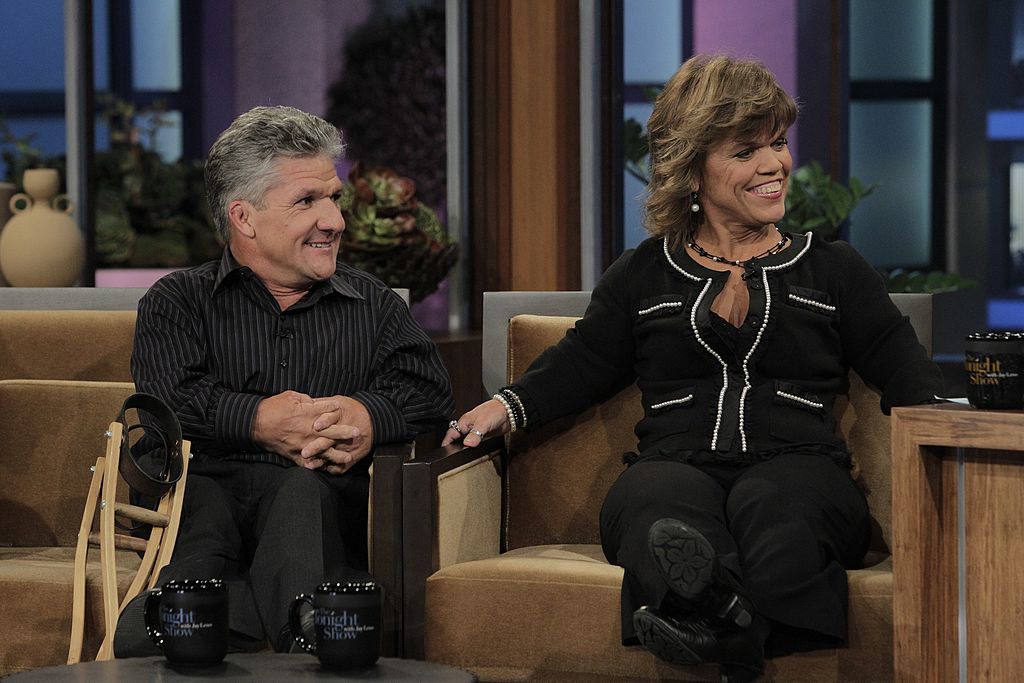 Fans have long wondered if Tori's second baby will have achondroplasia like Jackson, but the mom has been quiet about the details. Since Zach is a little person and Tori is of average height, that gives their children a 50% chance of having dwarfism. And it seems Amy recently took to Facebook Live to spill the beans on the stature of Tori's daughter.
Radar Online notes Amy said that the new baby will "have the same type of dwarfism as her dad Zachary and brother Jackson. She will be a little person." Amy then went on to explain that the baby had a 50% chance of this outcome. "So, I commend Tori, she's a good mom. I also commend her because realizing when you're not used to it, she's going to be the different one in her own family, instead of maybe Jackson or something like that."
Tori and Zach are prepared for all of their kids to be little people
It seems Amy's Facebook Live video has since been deleted, and Tori has yet to make any comments of her own regarding what was mentioned. But we do know that if what Amy says is true, Zach and Tori are totally open and happy with having another baby with dwarfism.
In Touch Weekly notes Tori once said she'd love "whatever pops out," and Zach has also mentioned how he plans on parenting his kids with dwarfism. "You have to encourage a dwarf child a little more because it will take them five steps to do what others can do in two. But I knew, dwarf or not, I was going to parent my child with the mentality that not everyone gets a trophy. You have to earn it," he said.
Tori's nearly due, so we're excited for the happy couple to announce when their daughter arrives!
Check out Showbiz Cheat Sheet on Facebook!