'LPBW': Amy Roloff Said She Won't Be a Part of Roloff Farms' Pumpkin Season as Much as She Wants to This Year
Whether you've been keeping up with the Roloff family since Little People, Big World first began a decade and a half ago or you've just started watching the show now, it's clear Roloff Farms plays a pivotal role in the family's life. Matt and Amy Roloff introduced the family farm when the series first began, and a lot of changes have taken place since then. While the couple has since divorced, Amy still resides on the farm property even after selling her half to Matt and searching for a new home.
Despite the drama that surrounds Roloff Farms, the show must go on — and pumpkin season is in full swing. Unfortunately, Amy just let her followers know that she won't be around for pumpkin season as much as she usually is. Here's what she wrote.
Pumpkin season is well underway at Roloff Farms
Roloff Farms is huge, iconic, and a staple in the Roloff family. Fans have heard the farm get tossed around in plenty of conversations recently, as the last season of LPBW centered around whether Matt or Amy would move off the property. We know Amy chose to sell her half to Matt, of course. But now that Matt technically owns it all, we're still not sure if he'll keep it, sell it, or pass it on to another family member, as he's also mentioned he's over taking care of the property.
Either way, pumpkin season is still on this fall, and all of the Roloffs are promoting it on Instagram. "Whew, do we have a lot planned for Pumpkin Season at Roloff Farms this year! Join us every weekend (Friday-Sunday) in October, for pumpkin picking, wagon rides, food carts, pony rides, face painting, and MORE!" Amy captioned this post of her in the pumpkin patch. And Zach and Tori, Jeremy and Audrey, as well as Matt have all created their own Instagram posts promoting the farm, too.
Amy Roloff said she won't play as big of a role this year as per usual
No matter what the Roloffs are going through, pumpkin season appears to bring them all together, as there's a lot to be done on the property. But Amy noted in an Instagram post that she may not be around for the season as much as usual. She captioned this post of her and her fiance, Chris Marek, "My favorite season. Though I'm not a part of Pumpkin season as much as I want or can be this year, for various reason, I'll always love seeing and meeting so many of you that come."
Fans extended their support for her as well in the comments even while Amy didn't go into detail regarding why she might be absent from Roloff Farms events. As one follower wrote, "So many memories for you that will always be close to your heart. Hold on to the fact that you have so much more ahead to share with your kids, grandkids and Chris." And another added, "I've loved seeing your children grow up. Thanks for sharing your privacy with us."
Here's why she might be around the farm less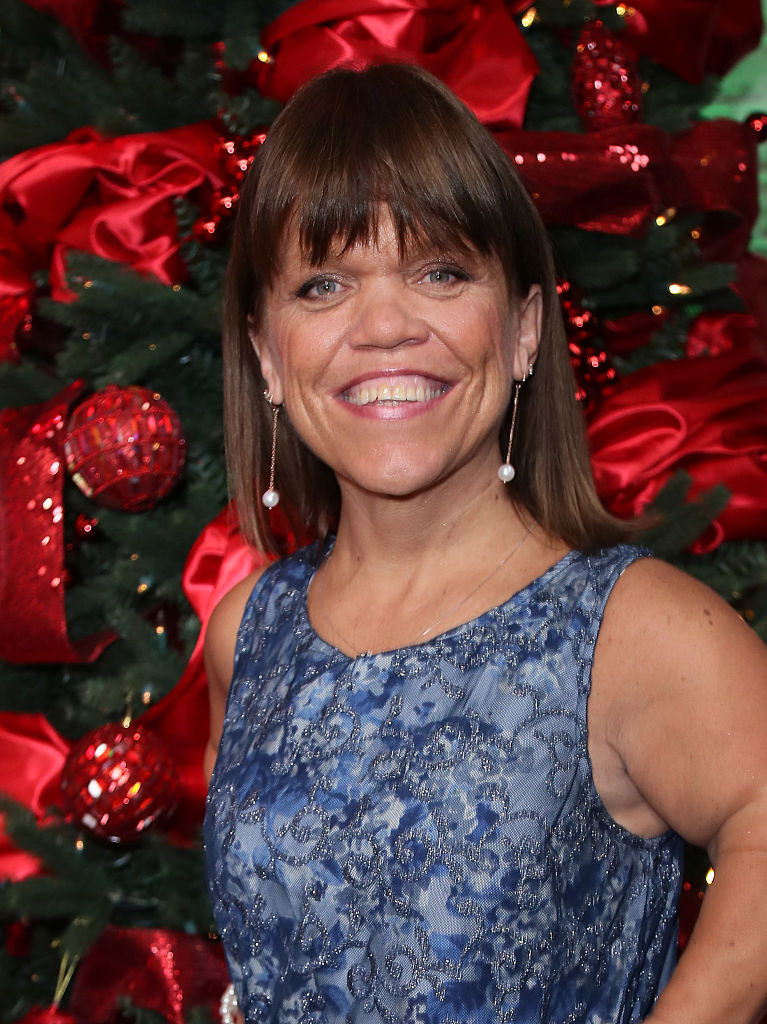 There's a lot going on in Amy's life that she has shared with her followers prior to pumpkin season, so there are plenty of reasons as to why she won't be around as much. For one, Amy's partner of three years, Chris Marek, recently proposed to her — and she excitedly said yes! Sadly, this news came directly before Amy also learned that her mother passed away after dealing with medical issues for the past several months.
It looks like big things are in the works for the Roloff matriarch, however. On her post about not being around as much for pumpkin season, she told a follower that she found a home she could make hers "for awhile." And we're sure we'll also hear more about her living situation, engagement, and other family updates on the next season of LPBW, as the show is currently filming and will air next year.
No matter what's going on in Amy's life, we know she'll pull through the hard times and find the light. Happy pumpkin season!
Check out Showbiz Cheat Sheet on Facebook!