'LPBW': Amy Roloff Sold Her Half of Roloff Farms to Matt Roloff for an Unfathomable Amount of Money
Amy Roloff from 'Little People, Big World' just made a killing by selling her half of Roloff Farms to Matt Roloff.
Fans certainly have their favorite family members when it comes to the Roloffs on Little People, Big World. And Amy Roloff continues to garner fan support no matter what big decisions are ahead of her. On the most recent season of the show, we saw her go back and forth about her decision regarding what to do with her half of Roloff Farms. After her divorce from Matt, they both decided to live on opposite sides of the farm property — and she ultimately decided she was ready to move on with her life and relocate.
The decision might not have been an easy one, but Amy's not leaving empty-handed. It seems she now has plenty of money to move with. Here's how much she sold her half of the property for.
Amy Roloff noted how difficult it was to come to a decision with Roloff Farms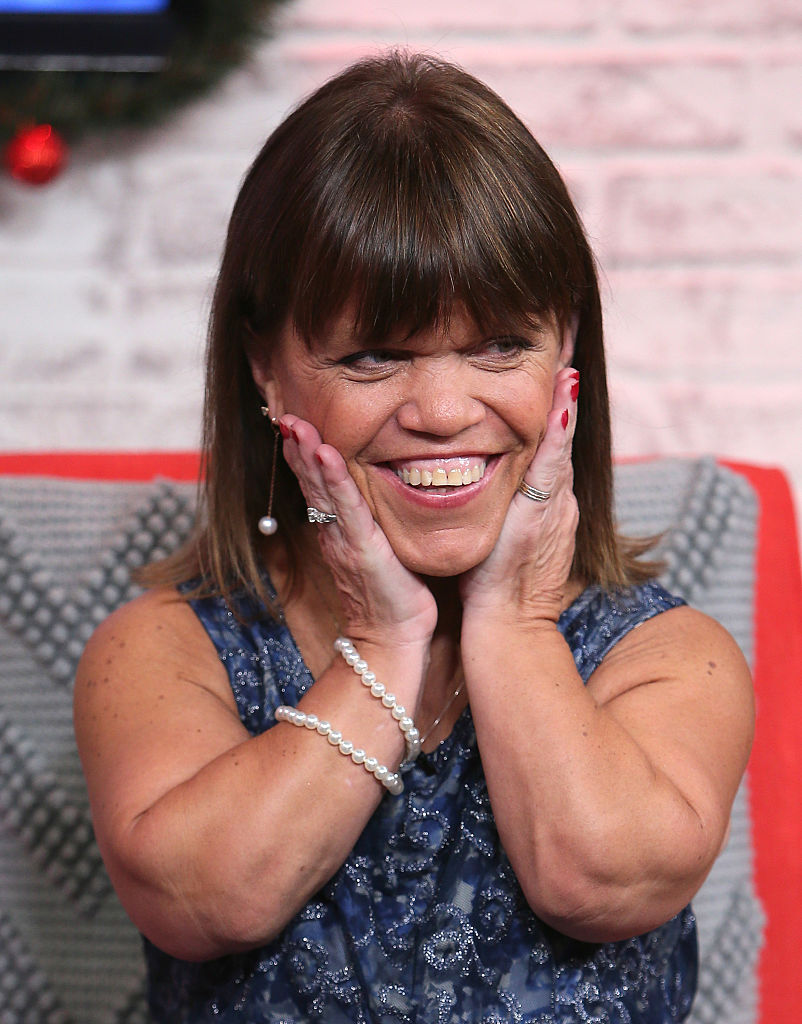 From what we've observed on Little People, Big World to what Amy's written about in her new memoir, A Little Me, it's clear the divorce from Matt seriously affected her. She mentioned in her book that she never imagined she'd have to deal with a separation from her then-husband. And while she's moved on with her boyfriend, Chris Marek, and Matt has moved on with his girlfriend, Caryn Chandler, there was still a lot to discuss in the wake of the divorce. Whether Amy would be staying in her home on Roloff Farms was one of those decisions she needed to make.
As for why Amy was so conflicted about her decision, she noted on the show that the farm gave her "permanency, I had a place, I had something that I could hang on to, grasp, in order to figure out 'I'm officially divorced.'" In the end, though, she knew that she'd be better off with a fresh start. For that reason, she sold her half of Roloff Farms to Matt and noted she'll remain on the property until she finds a new home.
She's currently looking for a new house
Moving away from the place she's called home for decades isn't easy, but Amy is doing everything she can to find the perfect place for her future. She's keeping fans updated on Instagram, too. In a recent post, she wrote, "I've been through or seen more doors in the last 6+ months. And well I thought I had found the house I could make into a home again but I got beat out again by a higher offer. It wasn't meant to be yet… I guess."
While she may not have gotten the latest house she put an offer down on, she's still doing her best to keep her chin up. In another post, she noted, "I was thankful Chris was with me and the comfort he gave to just quietly help me to let it go and tell me there's going to be another house I can make a home." And in a recent Instagram Story, she also shared with her fans that she may have found another place she's really excited about. "Guess what? Today, I looked at a few more houses. And there might be a possibility of another one that I might make an offer on," she excitedly told her followers.
Amy sold her half of the farm for a ton of money
The decision to sell her half of Roloff Farms may have been difficult, but Amy is certainly getting a huge payout for her choice. Radar Online reports Oregon property records claim Amy sold her half of the farm to Matt for $667,000. The property was reportedly sold on June 25.
As for what Matt's going to do with the farm, that remains up in the air. While fans would love for him to keep the farm and hand it down to a family member, he recently told a fan on Instagram that he'd actually love to give it all up and start fresh. "I would love Amy to buy her side of the farm and let me move to AZ full time. She's scared to death of the work and attention it would take [sic]," he wrote on this post.
We'll have to wait and see what happens with Roloff Farms in the future. For now, we're hoping Amy uses that hard-earned cash to buy herself a beautiful new house.
Check out Showbiz Cheat Sheet on Facebook!