'LPBW': Audrey Roloff's Advice to 'Single Ladies' Rubs Some People the Wrong Way
Little People, Big World alum Audrey Roloff has some tips for those who are still looking for the one, but not everyone wants to hear them. 
The self-styled marriage expert took to Instagram to urge "single ladies" not to waste their time hanging out with a guy they don't see themselves marrying. While some people praised her advice, a few criticized what they saw as an antiquated view on relationships. 
Audrey Roloff tells fans to 'be careful' about who they spend time with 
Audrey, 28, wrote that women should be cautious when pursuing relationships with people who they weren't sure were marriage material. 
"To all my girls out there that are 'hanging out' with a guy that you're just not sure about … You can't help who you fall in love with, but you CAN help who you spend time with," she wrote. 
"Be careful spending too much time with someone you don't see yourself marrying because you just might fall in love with them," she went on to say. "[F]alling in love with someone you don't see yourself marrying only ends in hurt."
"Guard your heart so that you can give it undividedly to your future husband," she concluded.  
Some people took issue with Audrey's advice 
Some people on Instagram praised Audrey's suggestion to be careful about falling in love with the wrong person.
"Such a big life lesson! This could save so much heartache," wrote one. 
"I needed this message," another chimed in. "Thank you for sharing."
But not everyone thought Audrey had the right idea about modern relationships. 
One commenter called her advice "super regressive," writing that "You can love, get hurt, learn and be a better person for the one you chose to marry."
"Who says I want a husband?" another asked.
"This is weird advice. Falling in love multiple times is a wonderful part of life," one person pointed out, to which Audrey replied, "I'm just falling in love with the same person over and over again."
Some people think the Roloffs shouldn't be giving advice on relationships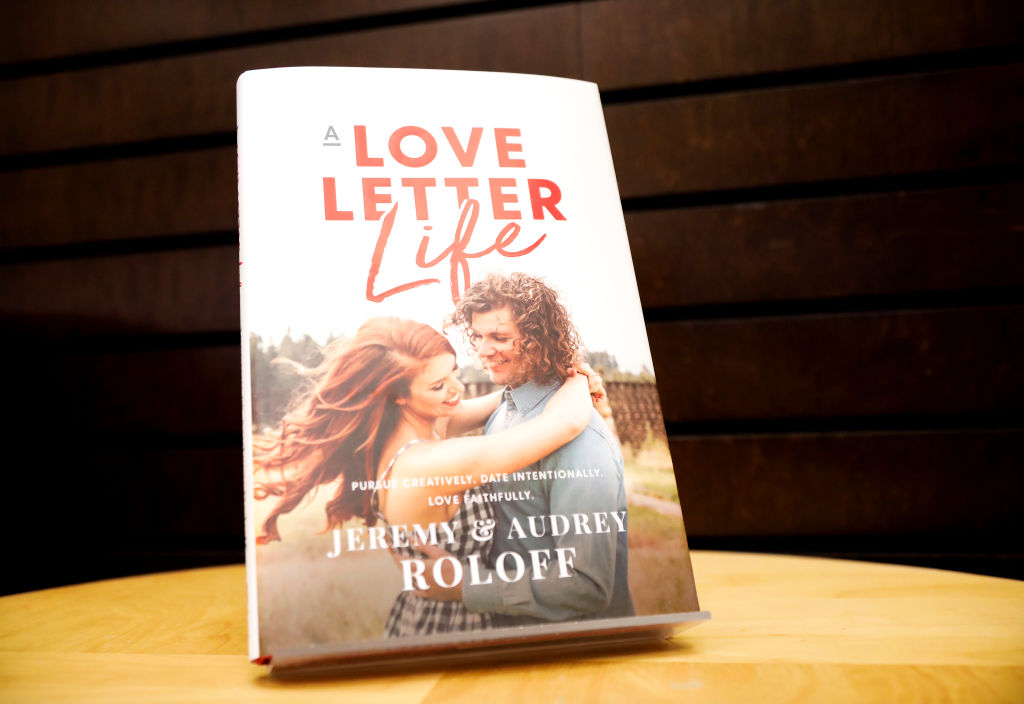 The mixed reaction to Audrey's take on falling in love isn't too surprising. She and her husband Jeremy Roloff have been criticized before for giving marriage advice, even though they've only been married since 2014. 
Earlier this year, the couple authored a book called A Love Letter Life. In it, they share "their imperfect, resilient, and inspiring love story" and offer advice "on how to intentionally pursue a love story that never ends." While the book has overwhelmingly positive reviews on Amazon, not everyone thought it was a must-read. Publisher's Weekly said the Roloff's "advice is largely pat and nothing readers won't have heard before" before adding that their story would still "delight" fans. 
On Reddit, people were less restrained in their criticism. "I gave it a read. They are insufferable," one person wrote.
"The way they make it seem as if their way of finding a partner, with all the rules and persuing [etc], as the ONLY RIGHT WAY is really offputting," commented another.
"I'd imagine their marriage is pretty rickety," wrote one. "People who act like they know everything generally have pretty poor knowledge of most things."