'LPBW': Audrey Roloff's Instagram Followers Think She's Totally Going Against Her Christian Faith Again
We've been watching Little People, Big World for years, and while the show is currently between seasons, we're still keeping up with the stars of the show via Instagram. Matt and Amy Roloff started the show as a married couple, and their four kids joined the set as well. Over the years, most of their children have gone their own way, however. And while Jeremy Roloff and his wife, Audrey, occasionally make appearances on the program, they've made it known they're pursuing their own projects.
Not only are Jeremy and Audrey entrepreneurs, but they include their deeply religious ways into their work. They've attained quite a following, too, and many of Audrey's fans are Christians like her. Unfortunately, she upset some of her followers with her Instagram post that many deemed un-Christ-like.
Audrey and Jeremy Roloff are ultra-religious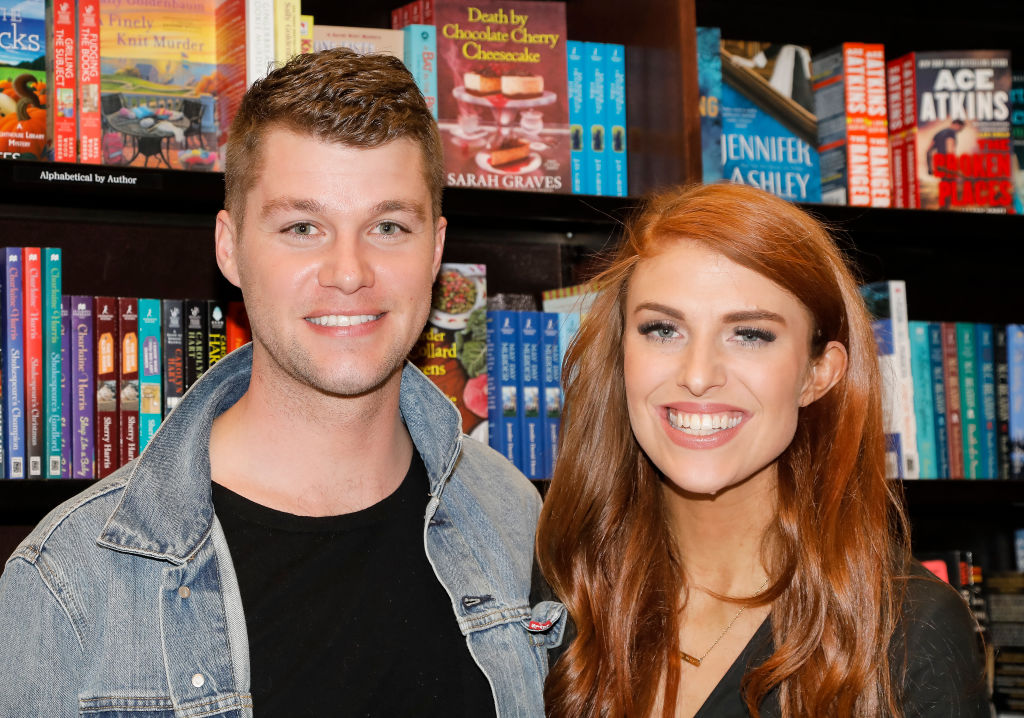 Matt and Amy appear to be Christians, but it's Jeremy and Audrey who take their religious ways to another level. The couple frequently references how Christianity impacts their day-to-day lives, and it's even the driving force behind their website, Beating 50 Percent.
"Beating 50 Percent is about having better than average marriages, and giving more than 50% to your spouse," the website reads. "The hope is that our readers, viewers, and listeners would be relentlessly compelled to give more, serve more, learn more, play more, seek more, and love more, always more." Under the "values" section on the site, it also states "creation," "Heaven here and now," and "Jesus" as vital to a healthy marriage.
Jeremy and Audrey also offer marital advice to their followers, too — and they share their love story in their book, A Love Letter Life. The book explains how they incorporate religion into their bond and why they believe a covenant marriage is the right way to go, too.
Fans think her Instagram post goes against her religion
From her "God Squad" of friends to her frequent religious preachings on Instagram, Audrey has certainly helped push Christianity to the forefront of her and Jeremy's lives. Many of her Instagram followers adore her posts about God — but it seems one posted on Nov. 20 missed the mark.
Audrey's a big fan of the Enneagram personality test, and she suggested it to her Instagram followers. She mentioned on the post that she'd be talking on her podcast about how the Enneagram can help inform relationships. "If you read our book, you know that the Enneagram has been such a gift to our marriage + continues to be as we are constantly learning more about it, our numbers, and how our numbers relate to each other," Audrey captioned her post.
Unfortunately, many of her fans don't think the Enneagram is very God-like.
"The enneagram is occult and was hand delivered to a mystic by a demon. Christians should have absolutely zero part of the enneagram. I have a highlight bubble on it for any interested to learn more," one follower commented.
Another wrote, "Please dont open your mind to this. Let the Holy Spirt show and tell you who you are."
This isn't the first time fans have made this accusation
While Audrey's certainly proven she's a devout follower of Christ, this isn't the first time she's been accused of un-Godliness. She's talked about the Enneagram test on Instagram in the past, and her followers had much the same reaction.
"This is not something Christians should at all be involved with and yet it's taken storm. Be careful what you let in, we're told to TEST every spirit to see if it's from God," one commented on Audrey's post from May.
Enneagram aside, her followers have also been critical of Audrey's other social media content. She once posted a photo of herself taking a bath to Facebook (completely covered, of course), and many thought it was inappropriate.
It doesn't look like Audrey will stop posting whatever content she wants, however. She told Us Weekly, "if people are being hateful online and whatnot, that's not coming from a healthy spot," and she chooses to ignore it.
Check out Showbiz Cheat Sheet on Facebook!