'LPBW': Did Matt Roloff Just Hint He's Going to Build a New House?
The latest season of Little People, Big World had viewers seeing the Roloff family more divided than ever before. Matt and Amy Roloff have been divorced for quite some time, but Amy made it known that Matt's girlfriend, Caryn Chandler, makes her extremely uncomfortable due to past history. Aside from interpersonal relationships, there was also plenty of drama with Roloff Farms. And while we know Amy made the choice to sell her portion of the property to Matt, Matt still seems undecided with what he'll ultimately do with the farm.
Some think Matt will stay on the property, and others think he'll move with Chandler. But it seems he may have totally new plans for a project no fan yet knows the details of. Here's the clue he just posted to Instagram that may suggest he's building himself a new home.
Matt Roloff recently commented that he'd love to move away from Roloff Farms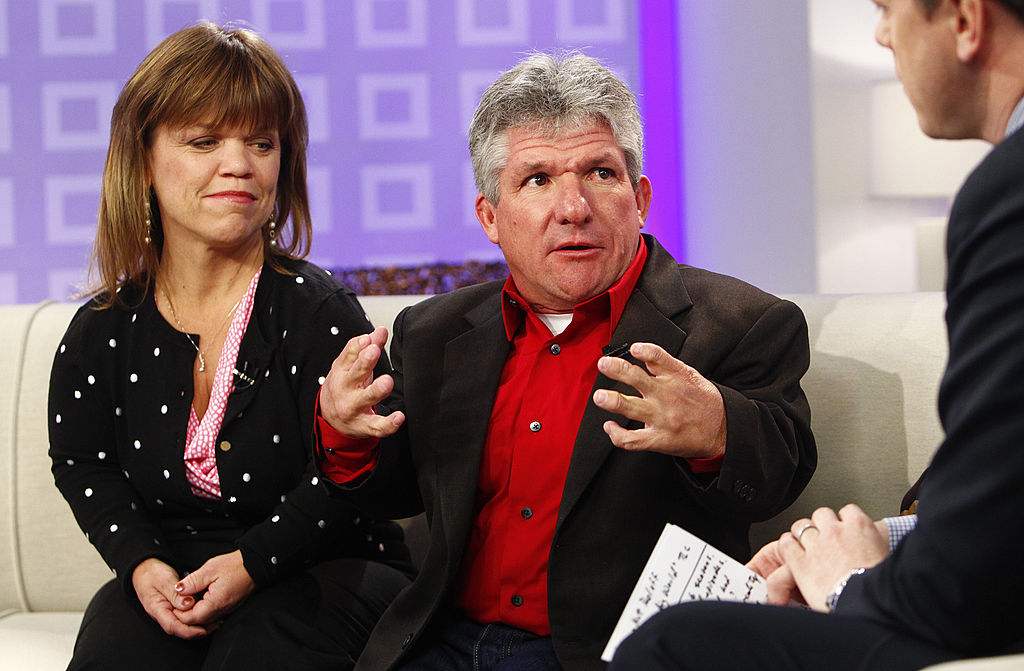 Amy's decision to move away from Roloff Farms and search for a new home certainly wasn't easy. And she's been keeping her fans apprised with her house search on Instagram. Now, LPBW fans are wondering what's going to happen with the beloved Roloff Farms. While the farm has been in the family since we've been introduced to the Roloffs, it seems Matt would love to do away with the property and move on to bigger and better things as he ages, too.
Recently, he took to his Instagram comments to tell a fan how he really feels about holding on to the property. "I would love Amy to buy her side of the farm and let me move to AZ full time. She's scared to death of the work and attention it would take [sic]," Matt said in response to one follower claiming Matt pushed Amy off of the property. While it appears Matt is still making himself busy with the farm, he does make many trips out to Arizona with Chandler, so perhaps that really is where he wants to be.
He also has a home in Arizona that he frequently visits
From the sunshine to the heat, Matt and his girlfriend clearly love Arizona compared with Matt's home state of Oregon. And even aside from his one comment on Instagram about wanting to move, there's been plenty of other evidence to suggest he'd love to make Arizona his permanent home. Radar Online reminds us he bought Chandler's parents' home in Surprise, Arizona, back in 2017. Matt's listed as the sole owner of the home, and they seem to visit there quite often.
There are plenty of reasons as to why Matt doesn't want to stay on the farm property, too. Not only does it get more difficult to take care of as he ages, but he's also noted before that living on the land that he lived on with Amy might be strange for Chandler.
His latest Instagram post may suggest he's planning on building a new home
So, what's Matt's ultimate plan? We still have yet to know for sure — though he recently posted a photo to Instagram of an authentic French country farmhouse nearby that's giving him major inspiration. "I was able to tour the home and the 80 acres of neatly manicured gardens.. Wow! Stunning home on a stunning setting [sic]," Matt captioned the post. And he then added a clue at the end that he's up to a new home project. "The homeowner / architect that designed and build this house wants to collaborate on helping me do a project. European Architecture is so amazing. He's got my wheels spinning.. oh no! [sic]."
Fans are encouraging Matt to build his own version of the farmhouse, too. "It's beautiful Matt! Build you a smaller version!" one follower commented. Another wrote, "Oh I can't wait to see what you do next… french chateau on the grounds of the farm."
It looks like we'll have to wait and see what Matt is thinking. And he might even consider projects in Arizona instead of Oregon — we're just not sure. Hopefully, his followers will be getting more details soon!
Check out Showbiz Cheat Sheet on Facebook!