'LPBW': Did Matt Roloff Just Tell Everyone He's Keeping Roloff Farms For His Family to Take Over?
Little People, Big World is already filming for another season, and fans can't wait to hear about what the Roloffs are up to next. The last season left off with Matt and Amy Roloff at more severe odds than ever before. While the couple was once married and happily raising their four kids on Roloff Farms, a lot has changed since the beginning. Matt and Amy have since divorced — and they had to decide who would stay on Roloff Farms, and who would move.
Amy sold her half of the farm to Matt, as we know. And now, fans have their eyes and ears peeled to hear about what Matt plans to do with the farm now that he owns it. And he may have just given a clue that he's planning on passing it down to the next generation based on a recent Instagram post.
Matt Roloff currently owns all of Roloff Farms
Amy's decision on what to do with her living situation on Roloff Farms was one of the most difficult we've seen her make in her history on LPBW. Roloff Farms is iconic to both the Roloff family and to fans, as this is where pumpkin season takes place every year. But after Matt and Amy's divorce, they had to make a decision on where they'd live. Currently, Matt lives in a small home on one side of the property while Amy lives in the big farmhouse on the other, but that's about to change. Amy decided to sell her half of the farm to Matt for $667,000.
Amy's actively been looking for a new home for months now, and she just gave a clue that she found a new place she'll be moving into shortly. And that leaves Matt with the entirety of Roloff Farms to himself and his girlfriend who used to work on the farm, Caryn Chandler. This gives Matt free reign to do what he wants, but he may be ready to give it all up soon, as he's stated before that he'd love to do away with the land and move to Arizona full-time.
Fans are begging him to keep the property in the family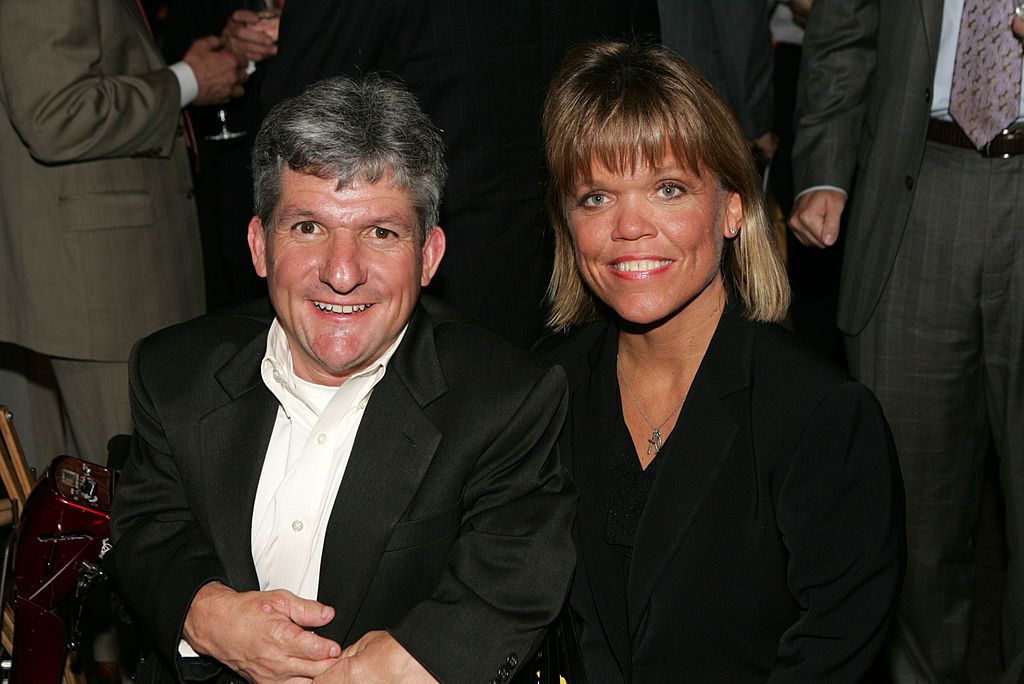 There's no doubt keeping up with Roloff Farms is hard work. And now that Matt's doing it without Amy's help, we're sure he hopes to retire soon. He's called the farm a "burden" in the past and told a follower on Instagram, "I would love Amy to buy her side of the farm and let me move to AZ full time. She's scared to death of the work and attention it would take [sic]."
Despite Matt leaving clues that he'll be leaving Roloff Farms, we can't forget that he's also still investing a lot of time and energy into the property. He recently bought new farm equipment and made a new structure for his young grandkids to play on. And fans are begging Matt to keep the farm in the Roloff family at least, as Zach and Tori's son, Jackson, seems to love it. "Oh my goodness-he walks around the farm already knowing this is his farm. He will make you and Amy so proud," a fan commented on this Instagram video.
Matt just said he's 'training the next generation' to keep the farm
So, is Matt keeping the farm for his kids and grandkids? We're not exactly sure — but there's a ton of evidence mounting that proves he might be. Recently, Jeremy Roloff posted about owning a farm on Instagram, and a follower asked, "Is the family farm not an option? I always assumed you and Zach would take over from your parents." To that, Jeremy answered, "it totally is an option!"
Not only that, but Matt also posted a photo with him, Caryn Chandler, and grandson Jackson in a tractor on the farm. "Training the next generation to run the patch. #rolofffarms," Matt captioned the post. And fans are reacting. "I truly hope your farm continues on. Your whole family has invested time in the growth of the farm," a follower commented. Another wrote, "So cute! Don't ever sell. That farm! It is so beautiful!"
We still have yet to confirm what Matt will do with the farm, but this post gives us hope it's staying in the family. We'll have to find out on the next season of the show!
Check out Showbiz Cheat Sheet on Facebook!