'LPBW' Fans Have Mixed Reactions Over Audrey Roloff's Video of Jeremy Roloff After Surgery
Pumpkin season on Roloff Farms has officially ended, and fans of Little People, Big World will have to wait until next year to visit all their favorite Roloff family members on the beloved farm. Luckily, a new season of the show is currently filming, so we'll be able to see what Matt and Amy Roloff have been up to. Their son, Zach, is also still a regular on the show, but Zach's twin, Jeremy, chose to take a step away from production years ago with his wife, Audrey, and daughter, Ember.
Jeremy and Audrey still have a hefty social media presence, however, and they're always alerting their fans with what they're up to next. Unfortunately, Jeremy had a serious health scare that required surgery. And Audrey posted a video of her husband in the hospital that's getting a ton of attention.
Jeremy Roloff just had hernia surgery
Jeremy and Audrey Roloff only make occasional appearances on LPBW now, as the two are busy with their many businesses, podcasts, and websites. Jeremy frequently posts to Instagram about his home projects and things he's working on with his father on Roloff Farms. But more recently, it seems he had a serious health scare. He posted a photo of himself to the 'gram along with an explanation of a recent hernia that put his life in danger.
"Yesterday I had my first surgery. Inguinal hernia surgery. I've had a hernia for the past few years, but thought I could live with it in order to avoid surgery, so I ignored it," Jeremy captioned his post. He then added that he'd been having pain for the last few months that became impossible to ignore, however — and it's resulted in muscle loss from a lack of physical activity and poor posture to protect the hernia. "I've been ignoring my health and it all came to a head when just a few days ago I threw out my back after sneezing. Embarrassing, right?"
Audrey Roloff posted a video of him directly after surgery
On Jeremy's post describing the hernia situation, he added that this surgery will mark a turning point for him. Since he's currently 29 years old, he hopes to get back in shape by his early 30s. "I have a goal to be in the best shape of my life by 32. Health is something that needs continual attention or else it unnoticeably fades – like most things in life. Time to put some attention back on personal health!" he wrote on his post.
Audrey posted about Jeremy's hernia, too. While she's currently pregnant and is taking care of their young daughter, she noted that she's "taking care of three babies" the past week due to Jeremy's post-op state. And she then added a funny video of her asking Jeremy questions right after he came out of anesthesia.
Fans have mixed feelings about the nature of Audrey's post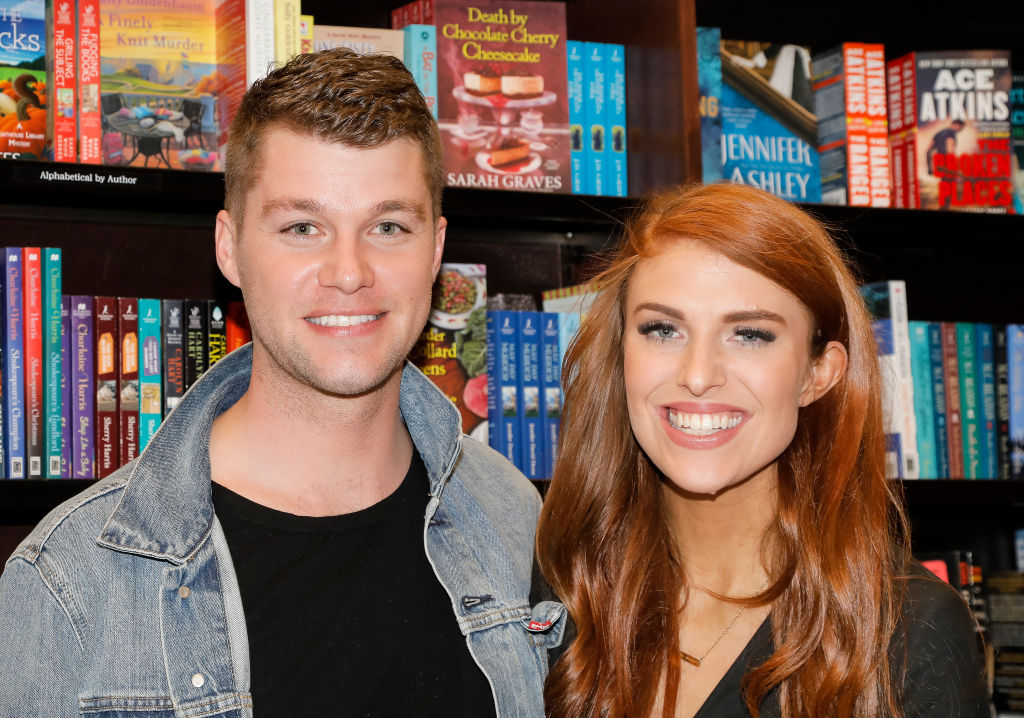 In the video, Audrey first tells Jeremy to tell Ember, their daughter, that he's totally fine after surgery. Jeremy slurs his speech from his hospital bed and then winces in pain, and Audrey reminds him that he was "very anxious" prior to surgery. "Man, it's painful," Jeremy states — and Audrey spend the majority of the rest of the video reassuring Jeremy that she just gave him an additional pain pill and he'll be totally fine.
Many of Audrey's fans thought the video of Jeremy in such a state was hilarious. "Poor guy! Praying for quick healing! Glad we got to see this video," one of her followers wrote. Others, however, didn't think the video was appropriate to post online. "Hahaha dude… This is kinda private babe! But thank u for sharing it definitely makes u all seem more real," another added. And yet another follower commented, "Shame on you Audrey.. Exploiting Jer like that. He never exploited you during your most private moments. I hope when you give birth he puts it out there for everyone to see. All the good, bad and ugly 'private' moments!"
It doesn't seem like Jeremy minded the video, as it's still public. And he even thanked Audrey for taking care of him in this more recent Instagram post after surgery. We're sending Jeremy healing vibes and hoping he's back on his feet soon enough!
Check out Showbiz Cheat Sheet on Facebook!