'LPBW' Fans Think Amy Roloff Looks 'Fabulous' as the Holidays Approach
Little People, Big World fans are missing the show, as it's slated to return in 2020 — and we can't wait to see what Matt and Amy Roloff are up to once they make their reappearance on the small screen.
For those who've been following the Roloffs for the last 15 years, Matt and Amy started off the show as a happily married couple caring for their four kids and handling Roloff Farms together. But a lot has changed since then. Now, Matt and Amy are divorced and they've moved on with long-term significant others of their own. And Amy's life in 2019 has taken some seriously unexpected twists that no one saw coming.
Despite some of the serious lows fans saw on the show and on Amy's Instagram, she's managing to go through life smiling no matter what. And fans are telling Amy they think she's looking better than ever as the holidays approach.
Amy Roloff reflected on the highs and lows of the past few months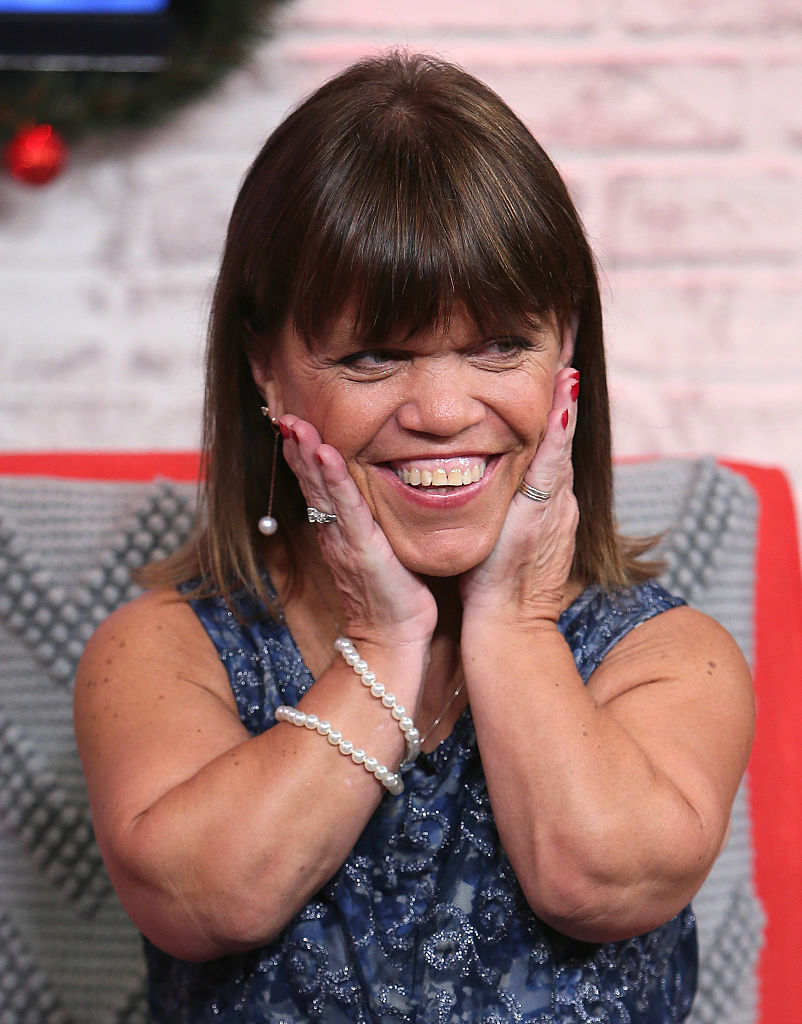 Life hasn't been easy for Amy since her divorce from Matt. On LPBW, viewers saw Amy make one of her toughest decisions yet: She chose to move off of Roloff Farms and into a new home. Considering Amy's lived on the farm property ever since her kids were little, this was extremely tough for her to fathom.
Not only that, but she didn't play a huge role in the farm's pumpkin season this year due to drama between Matt and his girlfriend, Caryn Chandler. And Amy exposed Matt even more in her memoir when she claimed he was cheating during their marriage. While Amy attempted to navigate some of the backlash she received for what she wrote, she also lost her mother in September, whom she seemed to have a complicated relationship with.
It's not all bad, though. Amy got engaged to her partner of three years, Chris Marek, at the end of September as well. And she recently found a new place to move to that she's very excited about.
Her life appears to be moving in a stable and happy direction
Amy's consistently candid with her Instagram followers about what's going on in her life. And after she bought a new home with the help of Marek as her realtor, her followers could sense her excitement for new beginnings.
According to Radar Online, Amy's new home is 3,767 square feet and has fve bedrooms and four bathrooms. While she had to make adjustments to the home in order for it to be little people-friendly, she seemed excited about shopping for furniture for the new place.
"Guess what? Having a little fun in the adventure of seeing what's out their in the furniture world- dining table, chairs, couches, tables… it's a little intimidating the many choices and what do I like," Amy captioned her Instagram post about furniture shopping with Marek. "I hope I'll know when the time is right."
Not only is the house exciting, but Amy has a new grandchild to dote over, too. Tori Roloff, Zach's wife, gave birth to a baby girl on Nov. 19 — and of course, Amy is ecstatic to be a grandparent to yet another sweet child.
'Little People, Big World' fans think she looks fantastic
It looks like Amy's inner light is shining through. She posted a photo of herself by her fireplace with a special message to her Instagram followers who support her cooking and baking business, Amy Roloff's Little Kitchen.
"To be able to do and share with you what I love – cooking, to gather…, and fun things for the kitchen and living means a lot to me. And I take it seriously and with a lot of heart," Amy captioned her post. "I hope you took advantage of the discounts on some of the items and found a few more for yourself and/or gift giving. Thank you so much."
"Beautiful pic Amy, you look fabulous," one follower commented.
"You look so beautiful in that colour Amy!!! Merry Christmas to you and Chris!!!" another wrote.
"Really nice to see you smiling so much lately. I think you are now in a good place in your life," yet another follower commented.
We agree that Amy looks great — and we can't wait to see what she's up to for the holidays!
Check out Showbiz Cheat Sheet on Facebook!