'LPBW': Insiders Believe Amy Roloff Will Always Feel Hurt by Matt Roloff Despite Moving On
Amy Roloff from 'Little People, Big World' is moving on from past drama, but an insider claims she'll always feel some residual hurt from ex-husband Matt.
The Roloffs are a busy crew. A new season of Little People, Big World is currently filming, and we know that pumpkin season at Roloff Farms is also underway. From the looks of Matt Roloff's Instagram, everyone's getting along just fine for the farm's busiest time of year — but Amy's Instagram tells a slightly different story. While Amy was once a huge part of the season when married to Matt, she's taken a step away and has remarked on "confrontation" that could arise on the premises.
Fans who suspect Amy holds some resentment for Matt since the divorce may be on to something, as an insider recently spoke about Amy's residual hurt feelings. Here's what the insider said about the star.
Amy Roloff wrote scathing accusations against Matt Roloff in her memoir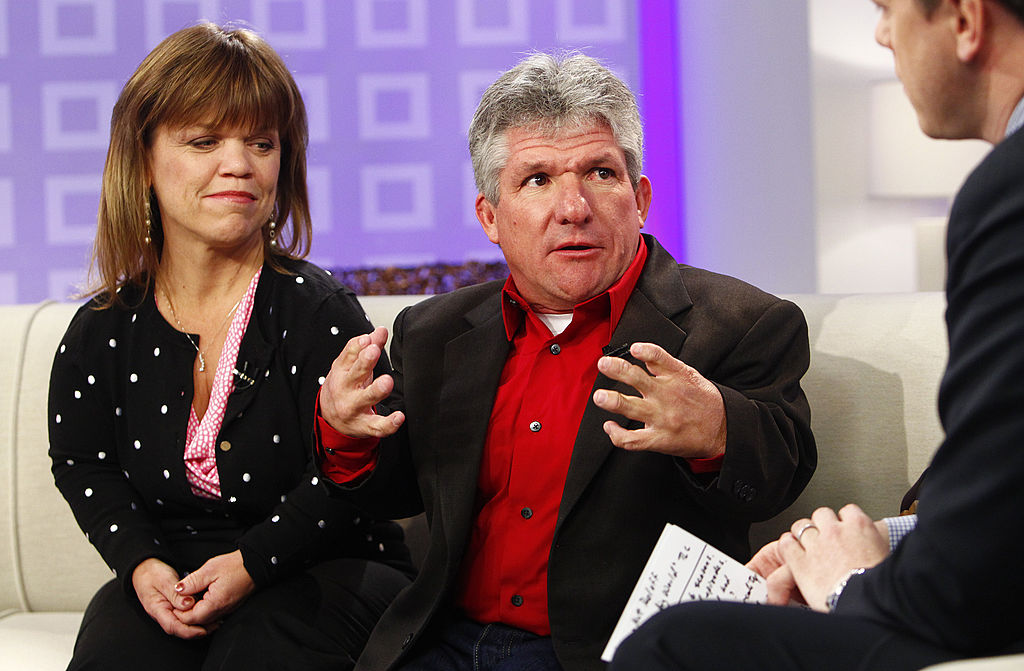 From the outside looking in, Matt and Amy seem to both be thriving since their divorce years ago. Amy recently sold her half of Roloff Farms to Matt, and her partner of three years, Chris Marek, proposed to her. As for Matt, he's still with his girlfriend, Caryn Chandler, and they're both assisting with farm duties and spending plenty of time resting in Arizona. But we can't forget that in Amy's memoir, A Little Me, she noted how difficult the divorce really was for her — and she talked about a possible cheating scandal involving Matt and Chandler.
"Then it dawned on me. Matt and our farm manager, who had been working for us a number of years by then, seemed to have more than just a working relationship or friendship," Amy wrote in her memoir. And she also added details about inappropriate texts and photos exchanged between the two of them while she was still married.
She recently wrote about avoiding 'confrontation' on Roloff Farms
It's been several months since Amy released her memoir, and now that she has moving plans and wedding of her own to focus on, fans may have assumed she was getting along with Matt, too. It seems there may be tension brewing beneath the surface on Roloff Farms, however. While Amy has plans to move off of the farm, she's still currently living in the farmhouse while Matt is living on the opposite side of the property. And she told a follower on Instagram that one of the reasons she's not on the farm as much for pumpkin season this year is to avoid "confrontation."
"Can you guys tell me why she's not part of the pumpkin season?" one follower asked on Amy's Instagram post. To that, Amy said, "just a lot going on and changes and choosing not to be involved in a confrontation." After that, she also added, "just not as much this year. It's changed for me now and because I choose not to be a part of a confrontation that could have impacted others from an ultimatum that was said to me if followed through."
We're not sure what the "confrontation" or "ultimatum" are, but it's clear it's causing Amy enough stress to show up to pumpkin season less often.
A source says Amy will always feel hurt by Matt, but she's moving on
It seems other sources are now verifying that Amy is still affected by Matt's past actions — but she's also moving forward. "I think part of her will always be hurt that Matt betrayed her in a way, but she's found someone new. She's moved on," a source told Radar Online. The source also added some insight regarding Amy's future living situation. "Amy is in acceptance about transitioning off the farm. She's really come a long way," they said.
Despite still possibly holding on to some resentment, we're happy to hear that Amy has made a ton of progress in moving forward. And it sounds like she may have even found a new place to live, so we're excited to hear more about that as well!
Check out Showbiz Cheat Sheet on Facebook!