'LPBW': Jeremy Roloff May Have a New Project in Mind for Roloff Farms
It's officially pumpkin season on Roloff Farms, and fans are flocking to the property to meet their favorite members of the Roloff family from Little People, Big World. This season, it looks like Matt Roloff is leading the way with prepping the farm for visitors. But we can't forget that Zach and his wife, Tori, as well as Jeremy and his wife, Audrey, will be around greeting visitors, too.
Jeremy Roloff is no longer a regular on the show, but he's still present on the farm and his parents' lives. And there are rumors circling that he may have big plans for Roloff Farms in the future. Here's what he recently posted regarding a project he has in mind for the farm and what fans are saying.
The iconic Roloff Farms treehouse was recently taken down
Before pumpkin season, there were plenty of other happenings occurring on Roloff Farms. And one involved the iconic treehouse fans may remember from the early seasons of the show. Matt wrote about the treehouse on his Instagram before the family decided to tear it down, too. "A storm blew a big Part of the old oak tree down last year. And the tree just couldn't be saved. So today the family stood by and watched as I brought the remainder of the house down. Lots of memories watching my kids play in that house the past 23 years," the father wrote.
Not only did Matt comment on the treehouse, but Jeremy did as well. Jeremy posted a photo of himself, Matt, and his twin, Zach, in front of the structure. "It's been a treacherous couple of years for the treehouse with several large limbs falling down, wood rot, and unsafe conditions," Jeremy captioned his post. "So, we finally decided it was time. Watching the teardown was as exciting as it was sad. Memories flowed, but so did dreams."
Jeremy Roloff noted he wants to build a new treehouse
The old treehouse may be gone, but we know the Roloff family loves creating projects for the farm. And it looks like Jeremy may have something in mind for the future. He just posted a photo to his Instagram of a treehouse with a beautiful spiral staircase leading up to the top. "I think I may have found my next project…," he captioned the post.
Jeremy's Instagram followers were freaking out on the post, too, as building a structure on Roloff Farms is also an indicator that Matt's keeping the farm in the family. Since Amy decided to sell her half of the farm to Matt, Matt's also discussed how he wishes to retire and be done with caring for the farm. Despite him mentioning this possibility on Instagram, Matt's also posted about the various Roloff Farms projects he's involved in as well, so we're not sure what his timeline is for giving up the farm work.
"Don't show @mattroloff It will happen and have a slide," a fan joked on Jeremy's photo. Another wrote, "This could be the swamp fort 2.0 – the grown up version. That's the beauty of the farm so much room to get creative."
Jeremy and Audrey may take over Roloff Farms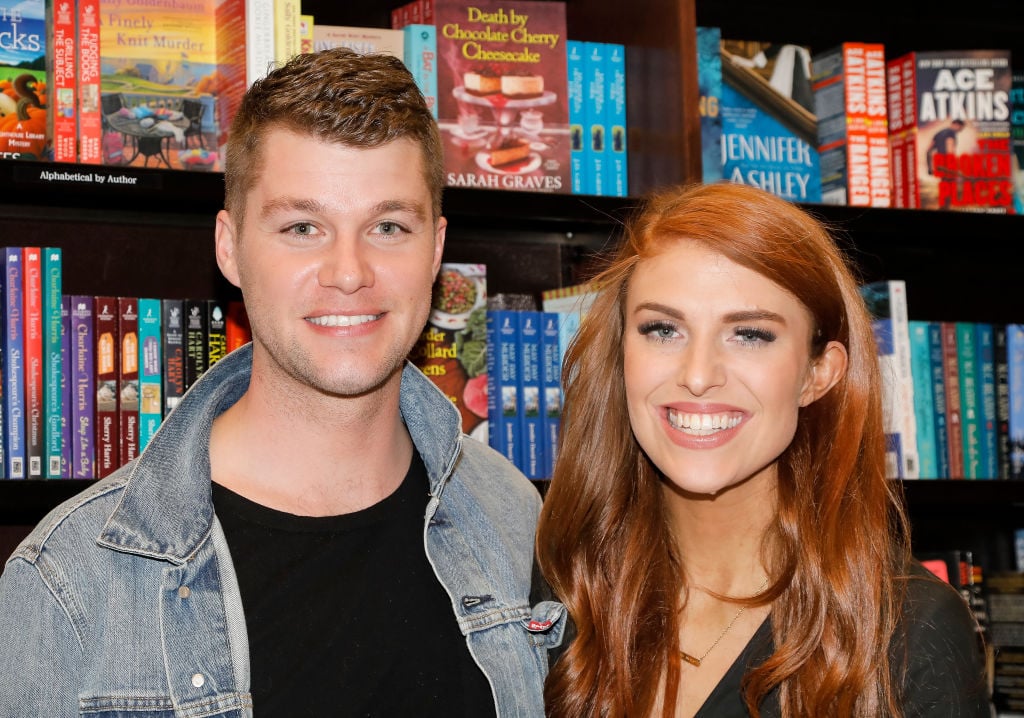 So, is Jeremy's post about a possible project a sign he and Audrey are taking over the farm once Matt decides to sell? Fans are sure hoping so. On this Instagram post of Jeremy's, a fan asked, "Is the family farm not an option? I always assumed you and Zach would take over from your parents." And Jeremy answered, "it totally is an option!"
Fans continued on Jeremy's post to encourage him to take over the farm ASAP so the Roloffs can continue having it in the family. "Jeremy you should ask your dad to be a partner. And keep it in the family," another follower commented on the post. Yet another added, "Would love to see the kids take over the farm and keep it going. Make it a destination farm.. ide plan a vacation to include a visit to the Roloff Farm."
We'll have to wait and see what ultimately happens with the property, but we're hoping Jeremy can make his treehouse dream come true!
Check out Showbiz Cheat Sheet on Facebook!