'LPBW': Jeremy Roloff Said Taking Over Roloff Farms 'Is Still Totally an Option' For Him and Audrey Roloff
Matt and Amy Roloff have been featured on Little People, Big World for years, and the last season of the show focused on the fate of Roloff Farms. As viewers know, the couple split years ago, but Amy was still living in the farmhouse while Matt was living in a separate home on the other side of the property. Amy battled with herself all season long regarding what she wanted to do with her half of the farm — and she finally decided it was time to pack up, sell her half to Matt, and find a new place to live.
Amy's house hunt continues currently, as she's still living on the property. And now, fans are wondering what comes next for the family and Roloff Farms. It seems many want Jeremy and his wife, Audrey, to take over — and given what he just commented on Instagram, that could be a possibility.
Matt Roloff may not want to take care of Roloff Farms much longer
Now that Amy made the decision to sell her half of Roloff Farms to Matt, the farm is totally in Matt's hands. And while the property is totally iconic to LPBW fans, we're not so sure he wants to take on all the responsibilities and work that goes into the farm much longer. In fact, he's spoken out about how keeping the farm has proven to be somewhat of a "burden" — and now that he's the only one putting in the work, he's noted he'd love to just pack up his things and leave it all behind him.
On Instagram, one of Matt's followers commented on this post about how he pushed Amy off of the farm in their eyes, and Matt fired back. "But kids sad that u pushed ur x wife out of the farm! [email protected] not sure if I can ever respect that in u [sic]," the follower commented. To that, Matt said, "That's the biggest crock of BS I've ever heard.. I would love Amy to buy her side of the farm and let me move to AZ full time. She's scared to death of the work and attention it would take [sic]."
We know Matt and his girlfriend, Caryn Chandler, have a home in Arizona as well, so that's where Matt seems to want to be instead of Oregon with the farm.
Jeremy and Audrey Roloff seemed wary of buying Roloff Farms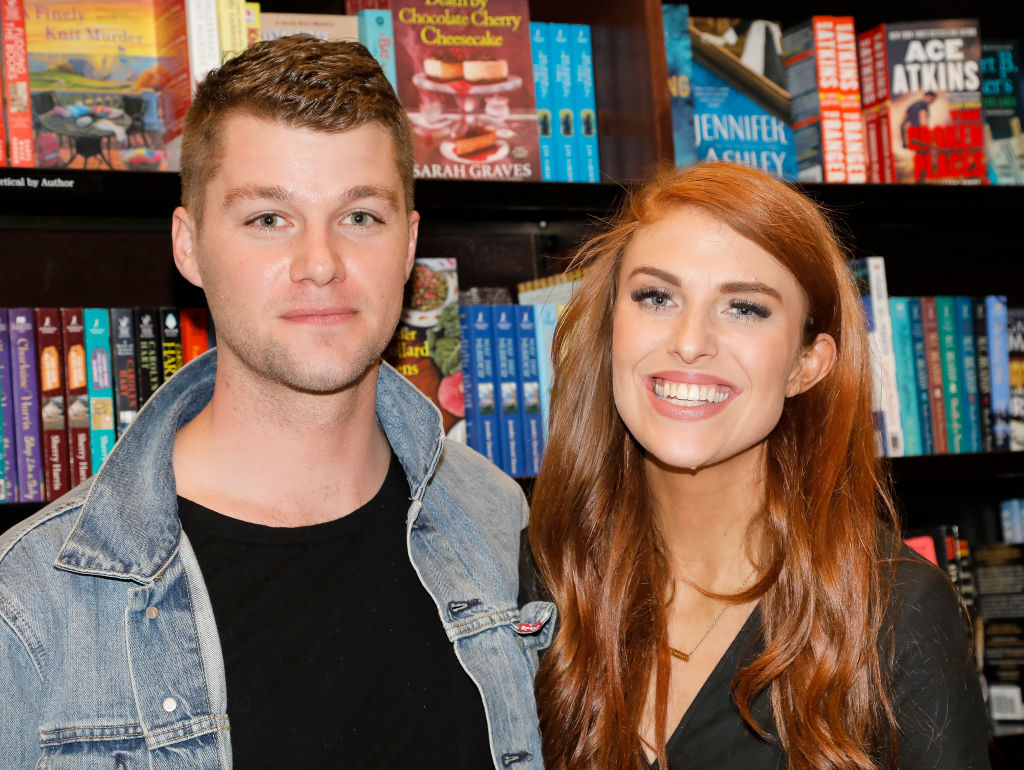 Now that Matt has said multiple times that he's considering selling the farm, fans are begging him to at least keep it in the family. And the most logical candidates for buying the property seem to be Jeremy and Audrey Roloff. Recently, the couple has been spending a ton of time on farm properties — and Jeremy mentioned on this post that he'd love to own his own farmland someday. "Growing up on a farm the passion for land has never left me. Auj and I have been working very hard to be able to acquire one someday and visiting the Mona farm was a big encouragement in our efforts," he captioned this post.
On the same post, fans questioned if Jeremy would be inheriting Roloff Farms from Matt — and Jeremy made it sound like he wouldn't be able to afford it. "Why not your family's farm?" a fan inquired — and to that, Jeremy responded with, "very expensive."
Jeremy told an Instagram follower that it's now an option
Despite the expense of the farm, it seems Jeremy and Audrey may be working out a deal with Matt after all. Not only do recent reports show the couple registered a new business called "The Roloff Company" with the farm's address, but Jeremy also made a promising comment to a fan on his recent Instagram post about another farm he and his family visited. "Is the family farm not an option? I always assumed you and Zach would take over from your parents," the follower questioned. And to that, Jeremy answered, "it totally is an option!"
Fans are really rooting for the farm to stay in the family, too. "Roloff farm is calling your name!" another fan commented below the first. And another wrote, "Now that your parents are getting older and moving on with their new loves, it only seems fit for You and Zach to take over the farm."
We'll have to wait and see what's really going to happen with the property, but fingers are crossed that the next season of the show will address this topic.
Check out Showbiz Cheat Sheet on Facebook!