'LPBW': Matt Roloff Just Posted a Photo to Instagram That Includes Amy Roloff and Caryn Chandler
Those who've been watching Little People, Big World for years know the history between Matt and Amy Roloff. While the couple was married for decades and brought their four children on the small screen with them, they divorced in 2016 — and they've been at odds with each other ever since. Now, Amy is finally preparing to move off of Roloff Farms, as she bought a new home, but we imagine there's still plenty of tension between the exes.
Surprisingly, Matt recently posted a photo to his Instagram that features both Amy and his girlfriend, Caryn Chandler. Here's what he posted and what LPBW fans are saying about it.
Amy Roloff notoriously doesn't get along with Matt Roloff's girlfriend, Caryn Chandler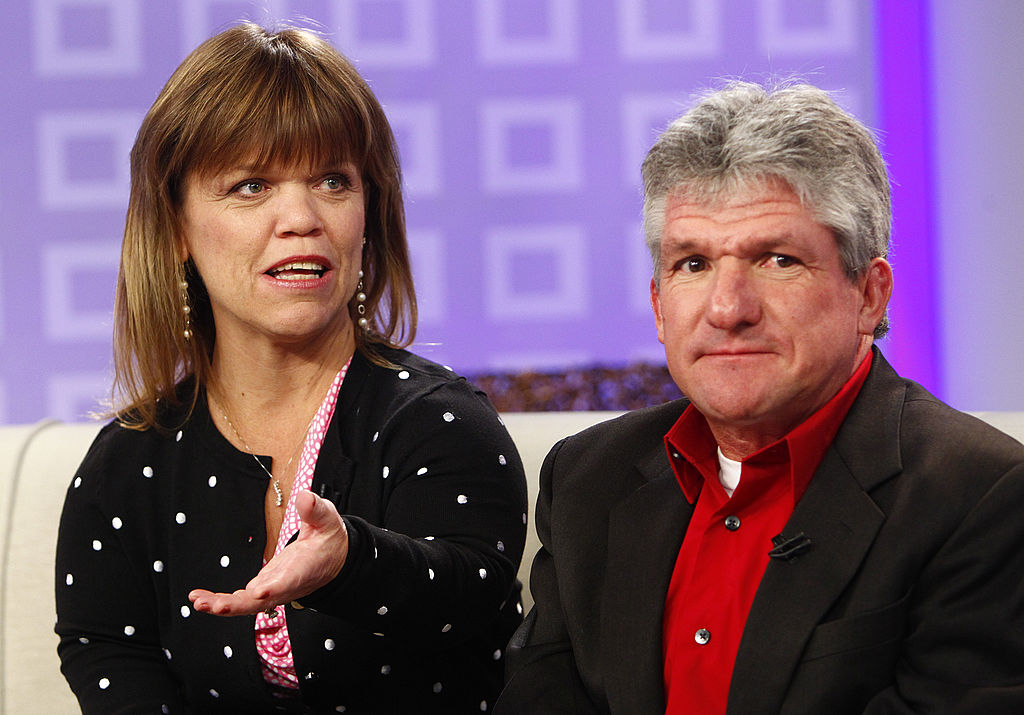 Matt's been dating Chandler for years, and while Amy is currently engaged to Chris Marek, she's stated how uncomfortable she's felt around Chandler many times. Matt met Chandler through Roloff Farms, as she helped run pumpkin season for years. As Amy explained on the show, "Caryn has been part of pumpkin season and managing it for a long time and does a great job. But knowing the relationship between Matt and Caryn, and to know that they're dating … You know, to work beside Caryn, it's not healthy for me."
According to Amy, however, it was their closeness on the farm that got them into trouble, as Matt allegedly cheated during his marriage. "We had someone that worked for us for a very long time, on our farm. And I believe — this is all from my perspective — that there was more than just friends going on," Amy said on Facebook Live. "And I think that evolved to a point where that got in the way of our marriage as well."
Amy also discussed her relationship with Matt, divorce, and Matt's relationship with a farm employee in her memoir, A Little Me.
Matt recently posted about his new grandchild
Matt and Amy may not always get along, but they've come together for a few special occasions. And now that Zach and Tori Roloff just had their baby, everyone's posting about it to Instagram.
Tori gave birth to her daughter, Lilah Ray, on Nov. 19, and she's already well-loved by her doting grandparents. "I am the most Blessed Grandpa on the planet earth.. not to take anything away from All the other Blessed Grandpas' out there in grandpa land," Matt captioned his post of him, Amy, and Chandler hugging Zach and Tori's 2-year-old son, Jackson.
"Lilah is a professional baby.. no other way to say it!' ..Just like her big brother Jackson and her cousin Ember she is Amazing in every way. She's beautiful, calm, cool and collected. She eats and sleeps just like a professional baby," Matt continued in his post. "Out of the many photos taken over the past few days I choose these to share because they show the family unity that came together to make everything perfect."
Everyone's applauding Matt for posting a photo with Amy in it
Fans have been hoping for a reconciliation between Matt and Amy for years, and it's photos like these that are giving everyone hope. Many took to the comments section of the photo to express how much they adored seeing Matt, Amy, and Chandler together taking a photo. And Matt's caption about family unity was quite touching, too.
"So wonderful that your self and Amy can come to together to celebrate your new grandchild, you should be proud, it's fantastic you can be civil to one another at the end of the day you both share your children," a fan commented.
Another wrote, "It's so great to see you and Amy together celebrating your newest grand baby."
And another added, "Your love for your family is so beautiful and is a pure gift to see unfold. Your newest addition is absolutely perfect in every way possible. Congratulations Grandpa."
We'd love to see even more photos in the future of Matt and Amy together with all the other Roloffs (especially the babies), too!
Check out Showbiz Cheat Sheet on Facebook!