'LPBW': Matt Roloff Just Proved Again That He's Still Invested in Roloff Farms
It's hard to believe Little People, Big World is already filming for Season 15 — and fans can't wait to see what happens next for the Roloffs. As we know through social media, Jacob Roloff, who's no longer featured on the show, just got married. And both Tori and Audrey Roloff are expecting their second children in the coming months. The real drama, however, exists with Matt and Amy Roloff. Last season, Amy decided she was selling her half of Roloff Farms to Matt, as the two still live on the same property post-divorce.
Amy's busily looking for a new home currently — but what's Matt's plan for the farm? It seems he's leading fans to some conflicting conclusions, as he's stated he'd love to move away from the farm while he's also bought new equipment for the property. Here's what he recently posted.
Matt Roloff claimed he'd love to sell Roloff Farms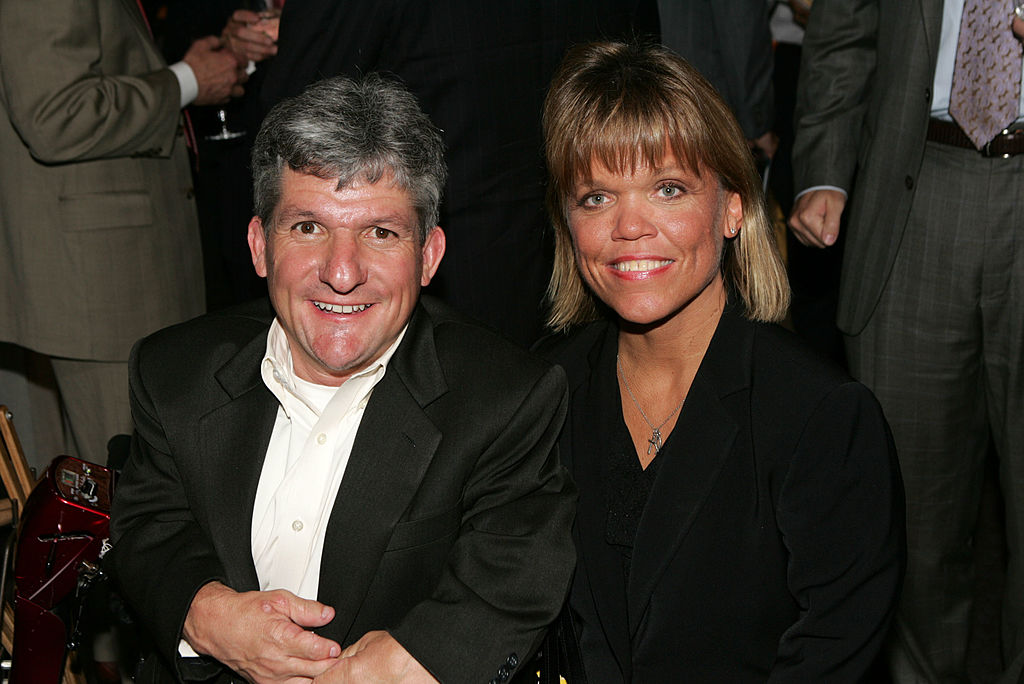 Fans of LPBW have seen all of the drama surrounding Roloff Farms go down over the years. After Matt and Amy divorced years ago, Amy wasn't sure whether she wanted to move off of the property and sell her half to Matt or keep the farm altogether. She ultimately decided to sell her half for $667,000 — and she's been giving her fans updates on Instagram regarding her search for a new home ever since.
As for Matt, it appears his living situation is also in flux. While he now owns all of Roloff Farms, he spends a ton of time in Surprise, Arizona, in his other home with his girlfriend, Caryn Chandler. And he even mentioned to a follower on Instagram that he'd love to do away with Roloff Farms altogether, as taking care of it as he ages is getting more and more difficult. "I would love Amy to buy her side of the farm and let me move to AZ full time. She's scared to death of the work and attention it would take [sic]," he wrote on this Instagram post.
Matt just bought brand new equipment for the farm
Despite Matt's claims that he wants to move away from Roloff Farms and sell the property, he keeps making adjustments. He recently had a huge auction on the farm property that took a ton of prep work, and he also prepared the property for Jacob Roloff's wedding reception. Not only that, but he's also been cleaning up the farm and letting his grandson, Jackson, help out on the property.
As for Matt's recent post about the farm, it seems he's busily investing in some new equipment, too. He just posted this video to Instagram showing Jeremy helping take out some farm equipment from a huge truck. "Grandpa's idea of a Christmas present! New farm equipment!" Matt captioned the post. And fans seemed to think this indicated Matt would hold off on selling the farm for now, too. "So glad to see your not selling the farm yet. I would love to see you all keep it for those beautiful grandchildren," one follower wrote.
Is he prepping the farm for Jeremy Roloff?
If Matt does sell the farm, fans are praying he keeps it in the family — and they're ultra-hopeful that it's Jeremy Roloff who will take over Roloff Farms property. It seems Matt's son has been letting fans think this is a real possibility, too. Recent reports show Jeremy and Audrey registered a business called "The Roloff Company" on the farm's address. And when a fan inquired about the possibility of the couple taking over Roloff Farms on this Instagram post, Jeremy commented back, "it totally is an option!"
So, is Matt getting the farm all set up with new equipment so he can hand it all down to the next generation of Roloffs? If Matt doesn't plan on staying on the property, this might be in the family's best interest, as there's no doubt the grandchildren love having the big property to explore. And LPBW just wouldn't be the same without Roloff Farms. Perhaps we'll get more updates when the new season of the show airs!
Check out Showbiz Cheat Sheet on Facebook!