'LPBW': Matt Roloff's Girlfriend, Caryn Chandler, Is Taking Part in Roloff Farms Pumpkin Season This Year
We've been keeping up with the Roloff family for years, and we've been there to witness the drama, heartbreak, love, and everything in between. Matt and Amy Roloff started the show as a married couple, but we know they've since divorced and decided to reside on opposite sides of Roloff Farms. While Amy's been searching for a new place to live and Matt's been considering the fate of the farm, it's officially pumpkin season — the farm's biggest season and a fan-favorite event.
It's not just Matt and Amy involved with Roloff Farms, however. We can't forget that Matt's current girlfriend, Caryn Chandler, worked on the farm in the past, too. And it looks like Chandler is involved in Roloff Farms' pumpkin season currently, too.
Caryn Chandler worked on Roloff Farms before she dated Matt Roloff
Caryn Chandler has been dating Matt for years, and we can't forget that they originally met via Roloff Farms. As Matt once explained on the show, "Caryn is instrumental in running pumpkin season, she's run it for 10 years." After the two started getting serious, however, it seems Chandler took a step back from the family business to pursue her relationship with Matt instead.
Chandler's remarked on leaving Roloff Farms via Instagram during last year's pumpkin season, too. "Today was the first day of pumpkin season .. ! Even though I'm not working at the farm this year I'm still greatly invested. Love the place and hope you'll make it out with your families to enjoy the fun," she captioned this post from last October.
Even Chandler's kids remarked on her mother no longer working on Roloff Farms. Chandler's daughter, Brittany, told Matt she thinks her mother's bored now that she's given up farm life after working on the property for over a decade, Radar Online explains.
Amy Roloff has expressed her discomfort around Chandler in the past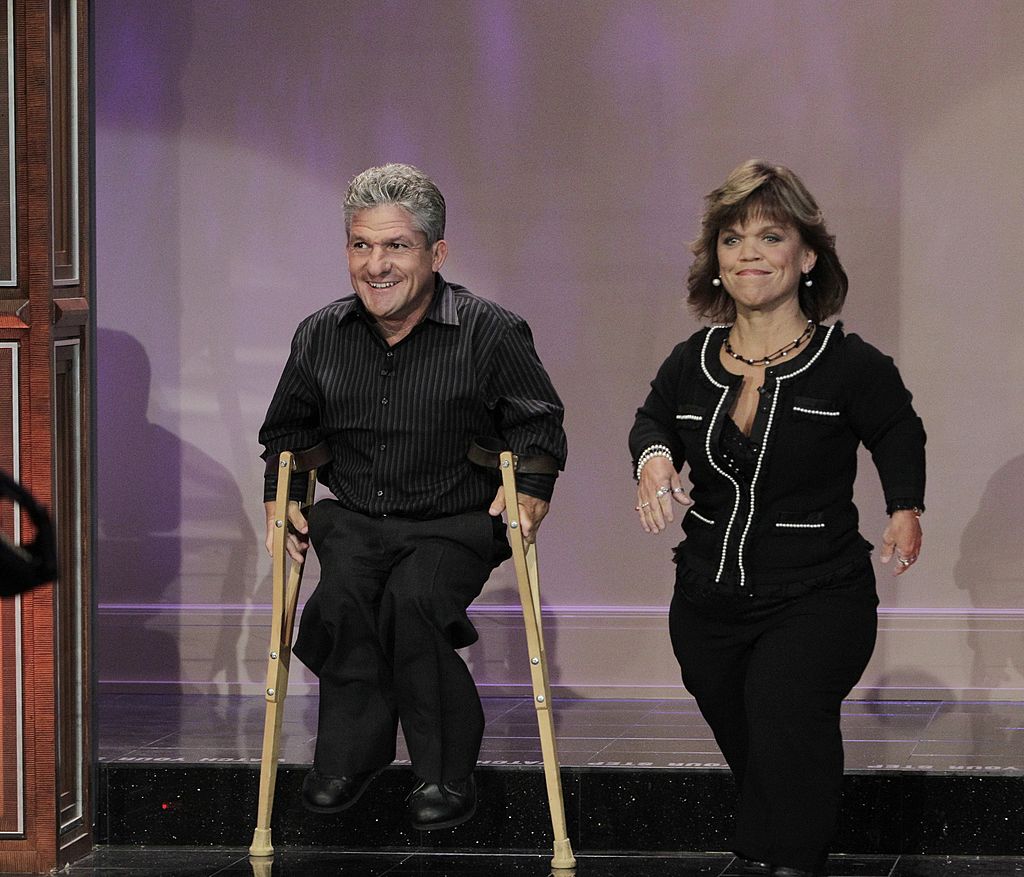 We're not completely sure why Chandler stopped working on the farm — but we do know that Amy expressed discomfort around Chandler on the show. When Chandler first started coming to family events, Amy noted, "I'd rather just minimize the personal interaction. It's not healthy for me." And even more recently, Amy also wrote in her memoir, A Little Me, about Matt's inappropriate relationship with a farm employee who's assumed to be Chandler.
As Amy wrote, "I saw messages, pictures, and other things that should not have been shared between people who just worked together and were still married to other people. I was devastated." Not only that, but Amy also wrote that she never wanted a divorce from Matt, so she failed to speak up about what she knew. "I've never felt so alone, hurt, and betrayed in my life," she added.
Chandler just posted a photo showing she's a part of pumpkin season this year
Despite the drama, it seems Chandler isn't shying away from showing up to events even when Amy's present. We've seen Chandler take part in Jeremy and Audrey's gender reveal party for their second child, and she's also been at the Roloff grandkids' birthday parties and Roloff Farms events. And she's also posting about pumpkin season this year, too.
"'Tis Pumpkin Season !!" Chandler captioned this post showing all of the Roloffs — including Amy — in front of the Roloff Farm Pumpkin Patch sign. And she also added a video to her Instagram Story showing her and Matt in a golfcart welcoming people in for week two of the season.
It's also interesting to note that Amy said she won't be a part of pumpkin season as much as usual this year due to other circumstances, so perhaps that's why we're seeing Chandler on the farm more this fall. Either way, we're hoping all of the Roloffs are getting along as the season continues!
Check out Showbiz Cheat Sheet on Facebook!