'LPBW': Zach Roloff's Wife, Tori, Admitted Amy Roloff's Engagement News Was Totally 'Awkward'
Season 20 of Little People, Big World is showing off Amy Roloff's future post-divorce from Matt Roloff — and it's looking bright. On the show, Amy is currently searching for a home so she can move off of Roloff Farms. And her partner of over three years, Chris Marek, finally popped the question we've all been waiting for. Now, Amy and Marek are over the moon with happiness, as they can't wait to tie the knot in the distant future while surrounded by family and friends.
Amy shared the exciting news with her son, Zach, and his wife, Tori. And the reaction wasn't one of sheer happiness. Zach had plenty of reservations regarding how Amy handled the situation, and Tori described the whole conversation as "awkward."
Amy Roloff and fiancé Chris Marek have spent a lot of time with Zach and Tori Roloff
Zach didn't have the easiest time adjusting to his parents' divorce. And when Marek entered the picture, it took him some time to warm up to the idea of Amy dating again.
"Chris is, like, the new guy on the scene," Amy told Us Weekly in an interview. "So, to my kids, it's like, 'Wait a minute — what is mom doing? Who is this person?' And just helping them to appreciate that life does go on and, you know, he is a person you don't know but I'm so appreciative of the respect and everything that they have given him."
Over the years, it seems Zach and Marek have spent quite a lot of time together, though. In December 2019, Amy posted of photo of her and her partner with Zach's family. "It's Christmas time and what fun Chris and I had to go with @zroloff07 and @toriroloff Jackson and baby Lilah to pick out their Christmas tree. Moments like this make the holiday season merry and bright," she captioned the post.
Zach didn't take Amy's engagement news well
On Season 20 Episode 5 of LPBW, Amy told the cameras she was going to tell her family about her engagement. Her conversation with Matt went over very well, and he even noted that Marek was a "smart guy" for pursuing Amy and asking for her hand in marriage. But Zach's response wasn't as kind.
"The kids have been more than respectful and welcoming to Chris," Amy told the camera. "When you add getting married and being engaged, that's a whole different level, and I wasn't sure how they would take that."
Finally, Amy broke the news to Tori and Zach — and Zach spent much of the talk in silence. While Amy expressed she hoped he would congratulate her, she wasn't surprised by the reaction. And Zach explained why he responded the way he did.
"I told my mom and dad, 'Hey, these are one things I don't want to talk about on-camera. My one out of bounds is your guys' relationship and if that relationship goes anywhere else beyond where it is right now. I don't want to be surprised by any news of those relationships on camera,'" Zach explained. "And then she went on camera and surprised me with that news."
Tori said the announcement was very 'awkward'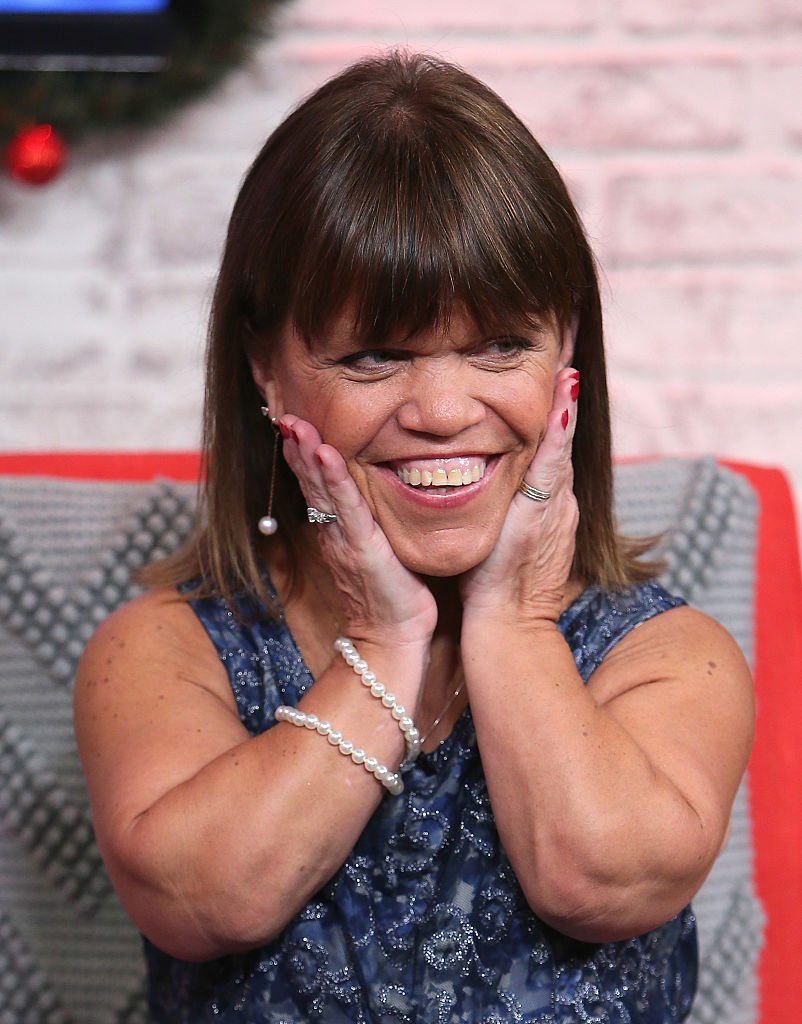 While Zach didn't seem thrilled, Tori tried to fill the silence. "Do you have a ring?" Tori asked — and Amy excitedly showed her. "Wow. It's really pretty. Is it a heart?" Tori continued. And Amy verified the ring is heart-shaped. And Tori added to the conversation by asking about the timeline for the wedding.
"Zach was, like, completely quiet," Tori told the cameras with Zach by her side. "I didn't know why. I was just trying to make sure that it wasn't awkward. Which it was."
Amy added that when Zach eventually comes around to the news, she hopes he at least congratulates Marek, as it's important to Marek that he's accepted by the Roloffs.
We'll have to wait and see how it all unfolds further on Season 20 of LPBW!
Check out Showbiz Cheat Sheet on Facebook!