Luann de Lesseps from 'RHONY' Dishes About How Often She Sees Tom D'Agostino
For a solid season of The Real Housewives of New York City, it was definitely "about Tom [D'Agostino]." Luann de Lesseps' speed dating to the altar with D'Agostino was the main topic as the cast and viewers braced themselves for the trainwreck that was poised to occur.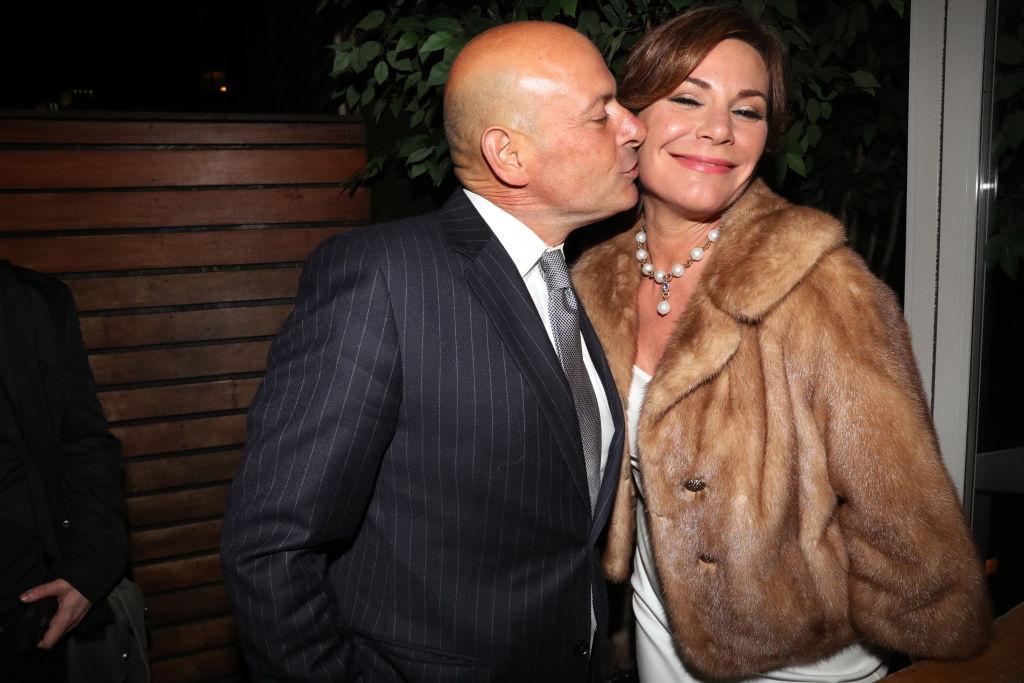 As emphatically excited as de Lesseps was about the nuptials, the marriage didn't last. The dissolution of the eight-month union did not come as a huge surprise to many, but it clearly destroyed the countess. She went into a depressive spiral post-divorce, ultimately getting arrested after going on a drunken bender in Palm Beach, Florida.
Post-rehab and a wildly popular cabaret show, de Lesseps finally seems to be at peace. But her resolve is not only with herself but also the whirlwind that was "Tom." Her arrest in December 2017 was triggered by her wedding to D'Agostino. So where is she today with the relationship? And how often does she see D'Agostino?
She's been busy
de Lesseps has had little time to hang at The Regency or any other haunt where she could run into D'Agostino. She recently told Bravo's The Daily Dish her wildly popular cabaret show has been her focus.
"I'm so focused on doing my shows and I'm dating myself at the moment," she said. "But I am open to dating, yes. So when Mr. Right comes along, I'll let you know. You'll know all about it when Mr. Right comes along. For the moment, I haven't really met anybody that I would write a letter home to about. I'm not really looking and I feel like when you don't look, you find."
Even though she's open to dating she's not down with online dating. "I've never really done online dating. I meet guys all the time. Not that I'm opposed to online dating, it just doesn't feel right to me or for me. It's too impersonal. I need to feel somebody's vibe in person," she added."I'm not good at swiping."
This is how often she sees her ex
Last night's episode of RHONY featured a return of one ex: Mario Singer. Could viewers see D'Agostino again too? "Well, definitely not a return of Tom [D'Agostino] in my life," she told Bravo's The Daily Dish. "That's not happening; mark that off the list."
In fact, de Lesseps said it has been a very long time since she's seen her ex-husband. "To be perfectly honest, I have not seen Tom like in 18 months — a long time," she said during a fan Q&A section of the show, Page Six recounts. "But I try to avoid the Upper East Side at all costs."
During her appearance on the Watch What Happens Live After Show she went further. A caller asked if she's seen D'Agostino. "You know what, I don't really see Tom," she laughed. "Since we've split I've run into him literally once. If I were to see him, I'd be polite, but no we don't run into each other which is pretty amazing. But, before I met Tom, I'd never seen him before in my life. So it's not unusual I haven't run into him."
Check out The Cheat Sheet on Facebook!