'Lucifer' Season 5: Tom Ellis Says Fans Will Get Resolution For this 1 Plotline
As of yet, there is not a set release date for season five of Lucifer, but that hasn't stopped fans from being hyped up about its return. It will be bittersweet and since it's the series' swan song, viewers have taken to social media to post their theories and "greatest desires" for this last installment of the show.
Over the course of the past month, various members of Lucifer's cast and crew have been dropping hints about this final season, and Tom Ellis just confirmed one thing for us.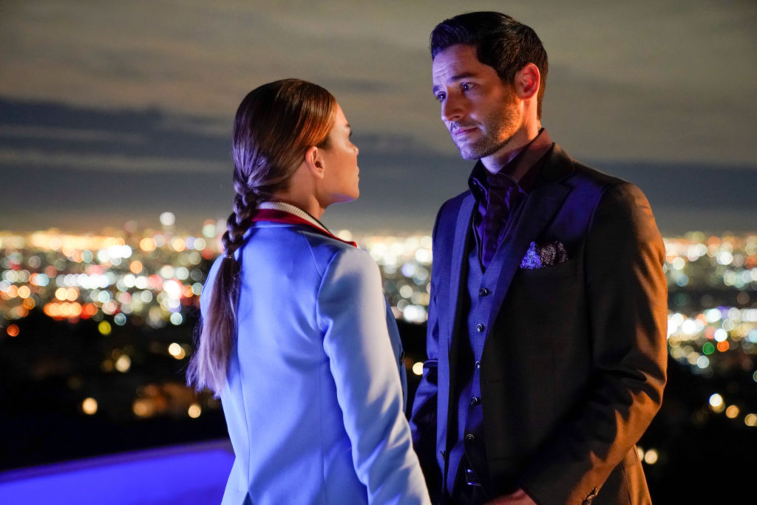 Loose ends will definitely be tied up
Ellis recently sat down with ET host Katie Krause to talk about what's in store for season five, and of course most of the questions had to do with Deckerstar (or Chlucifer if you're in that camp). It's the story that's taken on a life of its own, and while Lucifer's personal journey and relationship with his dad are also important, the uncoupled couple are at the center of everyone's thoughts.
When asked about the relationship between Luci and Chloe in this last season, Ellis talked about them being separated by Earth and Hell. He touched on how Lucifer didn't tell Chloe he loved her back in the season four finale and added they both still have much to learn about themselves and each other heading into the new season.
However, the star-crossed lovebirds will definitely have a resolution, and according to Ellis, Lauren German, and D.B. Woodside, there will be a happy ending. It just depends on your definition of "happy."
What else is known about 'Lucifer' season 5
According to German (who plays Chloe in the series) and Woodside, there will be a small time jump when season five begins. Things will pick up six months after the end of the season four finale, and a heartbroken Chloe will be hanging out with partygoing Maze, working and trying to make sense of Lucifer's departure.
Ellis stated that in the first episode, viewers will learn "what Lucifer's intentions are" as far as his return to Earth. But he also noted that everything in the show is intentional, even the underlying subplots like angelic babies, the prophecy, and Lucifer's need for therapy.
A number of new faces are joining the cast
At least four new characters will be appearing in this final season, including a Detective Dancer played by Brianne Davis. Per What's On Netflix, Chaley Rose will star as a character named Destiny Page, Erin Cummings as Mandy, and Matthew Bohrer will be playing Donovan Glover.
A quick visit to the Lucifer writers' Twitter account reveals the titles of the first eight episodes, with the mid-season finale being deemed "Spoiler Alert." If you're dying for clues about what else to expect in the upcoming season, head over there to decode the meanings of titles such as "Detective Amenadiel," "BluBallz," or "Lucifer! Lucifer! Lucifer!" with the latter perhaps resembling some sort of homage to Beetlejuice.
Remember Lucifans, the final season will consist of 16 episodes broken up into two halves. Eight episodes will drop on Netflix first, followed by an intermission, then the remaining episodes. 2020 will be diabolical.