'Lucifer': Will This Be FOX's Next Hit Series?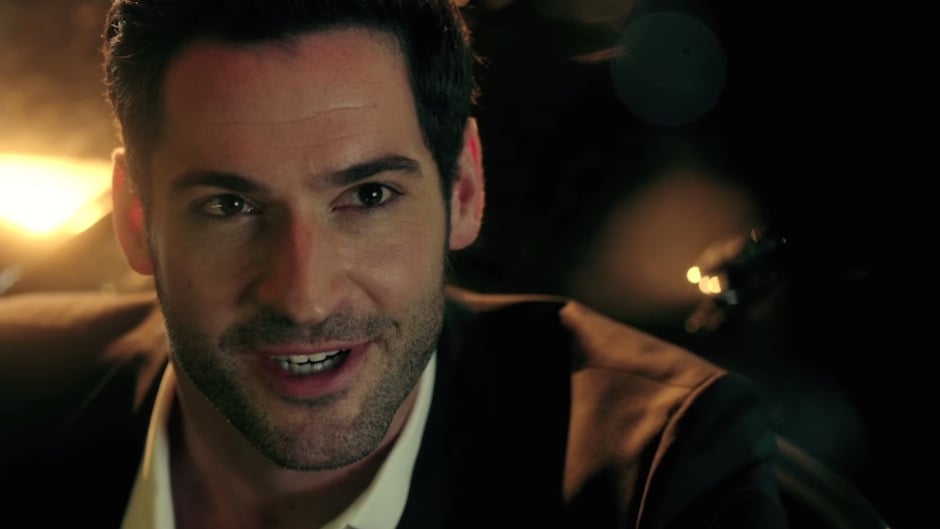 It's winter pilot season, and so far we've gotten an interesting mixed bag of shows. ABC Family (now known as "Freeform") unveiled a godawful rework of The Mortal Instruments, MTV premiered the painfully average yet entertaining Shannara Chronicles, and the CW finally unleashed the promising Legends of Tomorrow. The star of the bunch, though, may be FOX's debut of Lucifer. Based loosely on a Neil Gaiman creation, the show centers around Satan himself, having ascended to Earth and absconded his throne as the ruler of Hell.
The premise itself is one that's hard to ignore as more than a little cheesy, as Lucifer spends his spare time helping an LAPD detective solve the murder of a slain pop star. As AV Club aptly points out, it "inserts its title character into what is basically the premise of Castle." So why can't we shake the feeling of anticipation for a rote, formulaic story that plays fast and loose with Biblical mythology? The easy answer is Tom Ellis, the Welsh actor who plays our titular Prince of Darkness, who carries the entire pilot on his considerably charming shoulders.
Ellis's quipping and conflicted moral compass are the highlights of the premiere episode, showing us a Lucifer Morningstar that's less concerned with eternal damnation and more wrapped up in eschewing his role as the universe's greatest evil. A series is only as good as its lead actor (just ask Constantine's Matt Ryan), and Lucifer is a series that meets that requirement in spades. That's all despite its duller elements outside of Ellis's performance, as a show that's not without its fair share of flaws. Even so, for a pilot with the task of establishing a whole lot of story elements, Lucifer managed the juggling act as well as it possibly could.
The universe we're tossed into is one where the rules aren't entirely clear to us as viewers. Lucifer's main power as the Earth-bound Devil is largely centered around his ability to make people confess their darkest desires. It's something that seems almost comically underwhelming for a character from mythology known for his role as the pure embodiment of evil, albeit a power that Tom Ellis plays off hilariously every time he coaxes a confession out of his various victims. Meanwhile, we see hints at a possible demon uprising, teased at in brief conversations between Lucifer and a particularly cranky angel (played by D.B. Woodside of Buffy fame).
Where the next few episodes of Lucifer go from here are key when it comes to the long-term future of the series. The safe path for this series will likely take it down a "case of the week" sort of format, with Lucifer's own God-related drama existing on the periphery. Much like FOX's other supernatural drama Sleepy Hollow, that strategy will serve the show well as it tries to develop chemistry between our main character and his LAPD partner (Lauren German). Soon though, it'll be important to hone in on the mythology and consequences of Satan quitting his day job, beyond just simple crime-solving and quipping.
Overall, reviews have been decidedly mixed for Lucifer. AV Club calls it "so stupid it's almost brilliant," while io9 goes so far as to admit it "might just be the best supernatural detective show we've ever seen." For our own opinion, you can count us in the "cautiously optimistic" category. Lucifer has a long way to go before it matches contemporaries like Sleepy Hollow and Supernatural (circa Seasons 1-5), but there's no denying that it's at least moving in the right direction.
Follow Nick on Twitter @NickNorthwest
More from Entertainment Cheat Sheet: