Lucille Ball and Desi Arnaz 'Weren't Speaking to Each Other' While Filming 'The Lucy-Desi Comedy Hour'
I Love Lucy, the iconic sitcom starring Lucille Ball and Desi Arnaz, showcased a lively, loving marriage. But, by the time Ball and Arnaz brought their talents The Lucy-Desi Comedy Hour, the 2 world-famous actors were fed up with each other. According to a fellow cast member, Ball and Arnaz wouldn't even speak directly to each other onset.
Lucille Ball and Desi Arnaz's on-screen marriage was nothing like real life
When Edie Adams, who starred with her husband, comedian/actor Ernie Kovacs on The Lucy-Desi Comedy Hour, sat down with the Television Academy Foundation, she recalled what it was like to work with the show's stars, Ball and Arnaz.
Immediately, Adams could tell the vibe was off between the 2 sitcom actors — who at the time, were married, both on-screen and off.
"I walked in and I hear, 'Will you tell Miss Ball to stand 2 feet to the left?'" Adams remembered, imitating Arnaz's iconic accent. Then, Ball would respond back — indirectly.
"Will you tell Mr. Arnaz I can't stand 2 feet to the left …" Adams trailed off, imitating the way Ball would grumble about what Arnaz was telling her to do.
When the interviewer asked Adams what that was all about, she spoke to the strained dynamic between Ball and Arnaz at the time.
"They weren't speaking to each other," she revealed. "That's how bad it was."
Adams and Kovacs joined the show in 1960 — the same year The Lucy-Desi Comedy Hour went off the air — and the same year America's most famous married couple would file for divorce.
The 'I Love Lucy' star was a 'stickler' about her comedy, according to 'Lucy-Desi Comedy Hour' star Edie Adams
"Lucy was a stickler," Adams revealed in the same interview. Apparently, she was quite controlling on-set.
"Lucy was really serious about her comedy," Adams continued. The Lucy-Desi Comedy Hour comedian experienced Ball's "stickler" energy her first day on set. After greeting Ball, the I Love Lucy star went to the hairdresser and made her redo Adams' hair.
Arnaz even came up to Adams and gave his apologies, explaining that Ball wasn't in a good mood. After Adams washed out her hair and had it redone to look like Ball's, the famous comedian flip-flopped; she wanted the first hairdo back.
"Lucy's changed her mind; she liked it better the other way," Adams was told.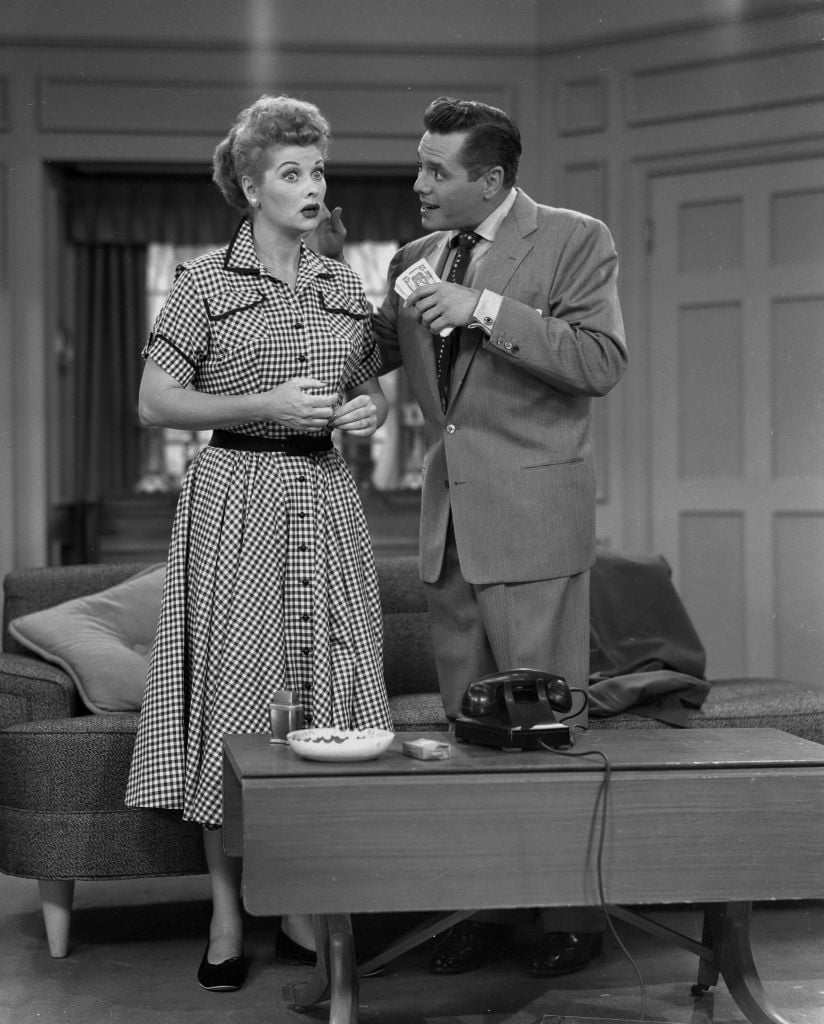 RELATED: Dark Secrets You Never Knew About Lucille Ball And Desi Arnaz's Marriage
Lucille Ball and Desi Arnaz got along better after the sitcom — and after their divorce, according to Ball's children
Arnaz and Ball's daughter, Lucie Arnaz, told Closer Weekly in an interview that her parents' marriage was indeed tenuous.
"There was a lot of anger and screaming," she revealed. However, things shifted once the I Love Lucy stars got away from each other. After The Lucy-Desi Comedy Hour went off the air, and Ball and Arnaz filed for divorce, their relationship completely changed, for the better.
"The best thing that ever happened to them was getting divorced," Lucie explained. The daughter of the sitcom actors believes that Ball and Arnaz made the right choice for their family, in the long-term.
"They never said bad words about each other in front of their children and they stayed friends till the day they died," Lucie remembered.