Luke P. Admits That He Was Arrogant On 'The Bachelorette'
Luke Parker was an incredibly controversial contestant on Hannah Brown's season of The Bachelorette. During the "Men Tell All" episode, Hannah described her relationship with Luke P. as toxic. She said he gaslit her and made her feel ashamed of her lifestyle and sexuality.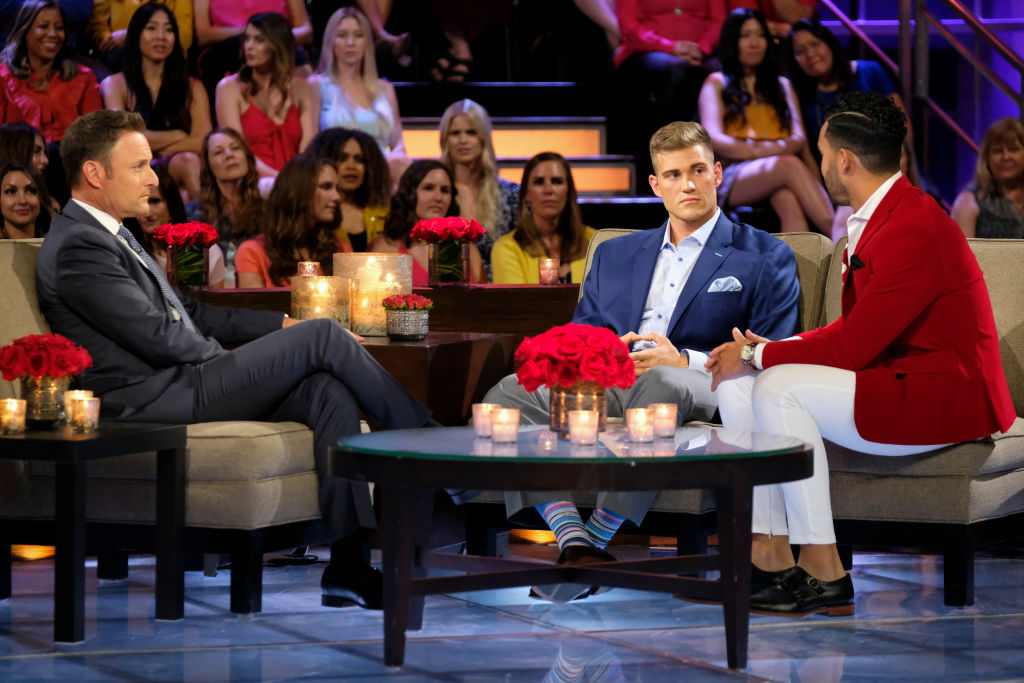 In a recent interview with a Christian YouTube show called Paul and Morgan, Luke P. revealed that he didn't realize he was the villain until pretty late in the season.
"I really didn't know I was being portrayed as the villain. I'm a pretty naive kind of guy and me saying that a lot of you might be saying 'Oh, well that makes sense.' Being on the show, it took 'til like Latvia where I knew 'Ok, I'm the villain.' I was pretty blind to it in the begining of just kind of how–why are the producers asking me these types of questions, like why are they trying to get me to say stuff like this?–and then it started making sense, I started connecting the dots. And by the time it made sense to me, it's too late. By then I had done too much," he said.
Luke P. admits that he was arrogant and prideful during Hannah Brown's season of 'The Bachelorette'
In his interview with Paul and Morgan, Luke P. tries to explain how and why he ended up so arrogant on the show.
"Things go well and it's kind of just like this snowball effect. I have all this self-confidence going in this snowball effect, and a lot of that confidence through the experience turned into arrogance and pride, and kind of this way of thinking 'Well, looking to my left and looking to my right, I don't think any of these guys are good for her. I think I'm good for her,'" he said, failing to mention/realize that she can decide for herself who's good for her. "And then going into this situation where you don't look at it like a competition but you're put in this competition atmosphere."
The hate Luke P. received after 'The Bachelorette'
Not only was the behavior Luke P. exhibited on The Bachelorette unfair to Hannah, it was triggering for a lot of women watching along at home. Almost every Monday evening, much of Bachelor Nation would take to Twitter to tweet about the ways in which Luke P. reminded them of their abusive ex-boyfriends.
Luke P., as a result, received a great amount of online hate.
"As soon as I got home, the direct messages on Instagram, any social media, were blown up and just filled with not just 'Oh you're a loser' but like 'you're a waste of life.' Serious, deep, hateful, evil messages. At first, when I was experiencing this, it was tough for me. I was continuing to read them over and over and over, well, because I got a lot of them, and I was starting to get in a bad place of 'God, why did you put me through this?'" he said, adding: "There were a lot of nights when I just cried and prayed until I fell asleep."
Luke P. says he's dedicated a good portion of his post-Bachelorette time to correcting his behavior. After the show finished airing, he sat down with friends and asked them "Which of my actions weren't Christlike and how can I fix myself to be better in the future?"
It's a good place to start, so long as "Christlike" covers respecting women.