Luke P.'s Time On 'The Bachelorette' Made His Brother Question God
Luke Parker was the villain on Hannah Brown's season of The Bachelorette.
His behavior on the show caused him to receive an outpouring of hateful messages online.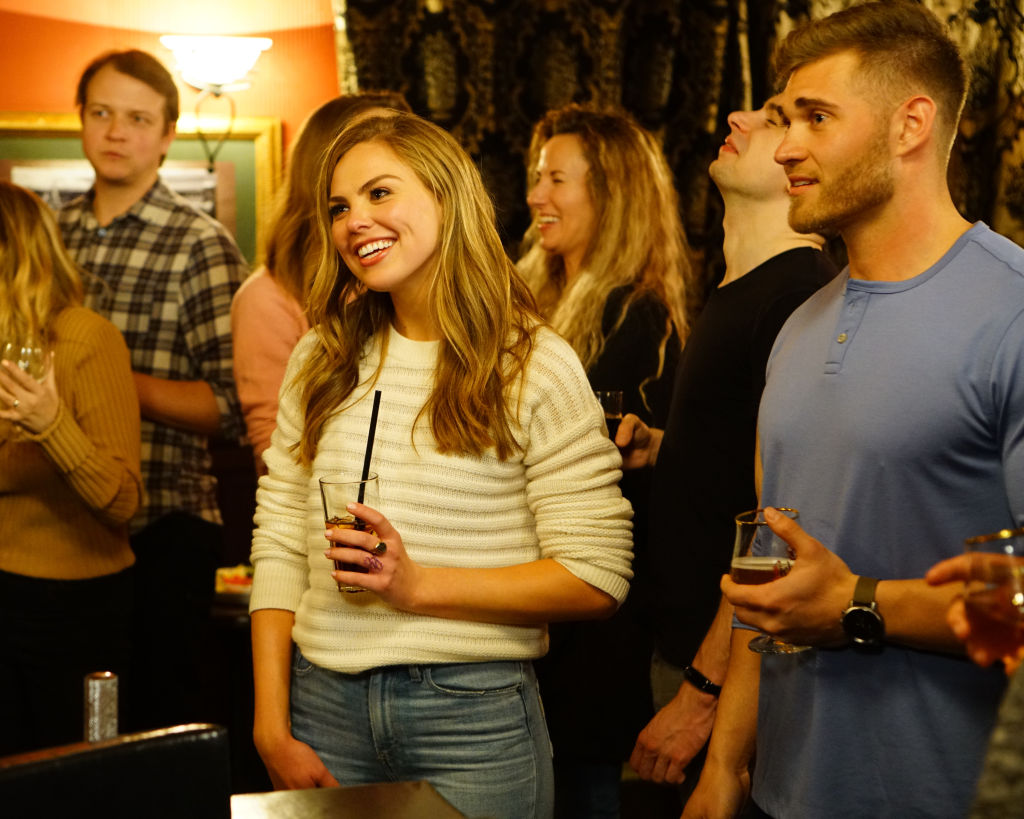 "The DMs, as soon as I got home, the direct messages on Instagram, any social media, were blown up and just filled with not just 'Oh you're a loser' but like 'you're a waste of life.' Serious, deep, hateful, evil messages. At first when I was experiencing this it was tough for me. I was continuing to read them over and over and over, well because I got a lot of them, and I was starting to get in a bad place of 'God, why did you put me through this?'" he said in a recent interview with the Christian YouTube show, Paul and Morgan, adding that "there were a lot of nights when I just cried and prayed until I fell asleep."
Why Hannah Brown's season of 'The Bachelorette' was hard to watch for the Parker family
For the Parker family, watching Hannah Brown's season was tough.
"Watching how he acted–because he's not perfect, in a lot of ways he didn't represent his faith well, that was hard to watch. Then watching how America kind of twisted him and his character to make him out to be this evil psychological crazy villain guy was rough," said Luke P.'s brother, Mike Parker, on the same Paul and Morgan segment.
It's no secret that the Parker family is devoutly religious, but the outcome of Hannah's season had Mike questioning his faith.
"Halfway through this season, through the show, I was like 'God, like, what is the purpose here? Why is this happening? His name is ruined. His reputation is ruined. He went on the show wanting to please you.' His heart was in the right place and he thought he was spiritually mature enough to live that out," he said.
Mike continued: "For me, personally, my own testimony, I started questioning God that he does have a plan for us. That he does want to work things out for good."
Ultimately, Mike came to the conclusion that Luke P. can use his time on The Bachelorette as testimony. So everything his brother went through wasn't all for naught.
"As I started to question that, I started to see the opportunities Luke was having to share his story," said Mike.
Neither the Parkers nor Hannah Brown would erase Hannah's realtionship with Luke P. if they could
Similarly to Mike, Hannah wouldn't take back her relationship with Luke P. either. She hopes it can help other women recognize the signs of a toxic relationship.
"I don't regret the way that it happened because I feel like the relationship that I had with Luke, unfortunately, it's a relationship that a lot of women can relate to. A lot of women have been in toxic relationships and maybe, just maybe me going through that and being able to remember my worth and figure that out for myself can help somebody that's in that now see the signs of that and, ultimately, that makes me realize that I don't have regrets because that was worth all of it," Hannah said during the "Men Tell All" episode of her season to uproarious applause.
Read more: What Hannah Brown Dreams Of Doing After 'The Bachelorette' And 'Dancing With The Stars'