Luke Perry's Kids Post Heartbreaking Tributes In Honor of His Birthday
Luke Perry has been gone seven months now, and in that time, the Riverdale and Beverly Hills 90210 star has been on the minds of many. With his death so sudden, Perry's friends, family, and fans are still in mourning. Read on to see what they've said to honor Perry on, what would've been, his 53rd birthday.
Luke Perry's fans showed their love and support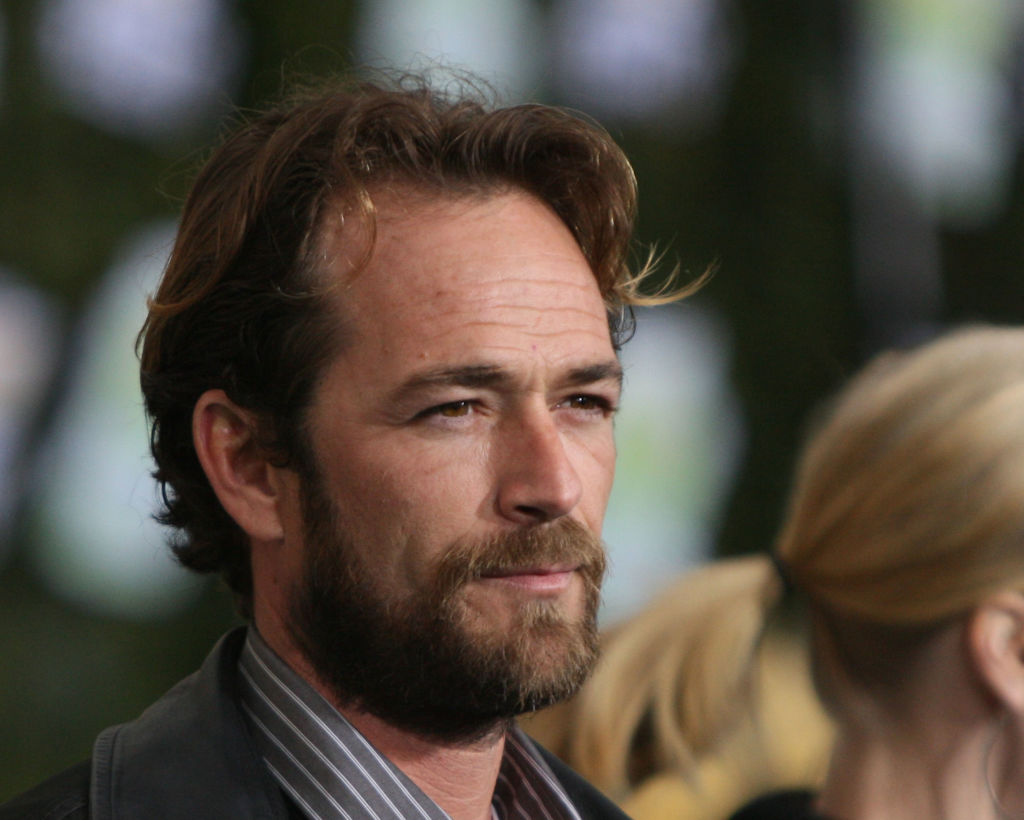 For Perry's birthday, fans all over the world Tweeted in memory of the beloved actor. One Tweet said, "happy birthday, Luke. You will not be forgotten, ever."
Another Tweeted, "Remembering Luke Perry on what would've been his 53rd birthday. I miss him. He was great on #BeverlyHills90210 and @CW_Riverdale! He was one of my favorite people. #LukePerry"
And this dedicated fan said, "Happy Birthday #LukePerry I hope you are dancing in heaven & can feel our love from earth. You are an angel in heaven now & I know you are loved by all you have ever inspired, knew & helped. You will never be forgotten & I will always hold you in my heart. XO's#Riverdale."
Another fan referenced Perry's family and friends. "Today is Luke Perry's birthday," she posted. "Thinking of him and the people who love him."
Two people who love and miss Perry the most, are his two children, 21-year-old Jack, and 18-year-old Sophie Sharp. Perry had the two with his ex-wife, Minnie Sharp.
He is also survived by fiancé Madison Bauer, his mother, Ann Bennett, stepfather, Steve Bennett, brother, Tom Perry, and sister, Amy Coder.
Perry's two children posted the most heartbreaking tributes to their late father
Sophie posted a throwback photo on Instagram of her and Perry in a hug.
"Happy birthday, fashion icon," she wrote. "I can hear you doing your best Tim Gunn impersonation now, love you the most."
Jack also posted on his Instagram account. His was a collage, piecing together different photos of Perry's face in the most retro way.
"Happy birthday, old man," he wrote. "I'll see you somewhere."
Perry died in March after suffering a stroke. This isn't the first each of Perry's kids has paid tribute to the icon. Sophie's raising money to open a preschool in Malawi, which will bear her father's name.
In a Father's Day post back in June, Sophie said: "I know this is comin at u a day late but Malawian internet really didn't want to help me out so… it is Father's Day, and dad I miss and love you dearly."
In another throwback photo, Perry is holding Sophie as a baby. She simply captioned it, "I love you."
Jack, who wrestles under the name Jungle Boy, spoke to Entertainment Tonight about his father.
"The thing that I'm most proud of about my dad, always, is that he was a really good guy," Jack said. "And you know, not everyone got the chance to know him. But I think the outreach and support, I think, it kind of shows that. I'm happy to see it. He was loved by everybody and it's nice to see that from everybody and it's a nice thing."
The 'Riverdale' send-off for Perry's character was next-level
As for the Riverdale season premiere, fans are still sobbing. The full-episode tribute honored Perry — and his character, Fred Andrews. The character died in a tragic accident and the characters' reactions were raw and real.
Perry passed before filming for season 3 wrapped. The show brought on Perry's former Beverly Hills, 90210 co-star, and real-life friend, Shannon Doherty, which added another layer of grief to an already sorrowful episode.
Whether it was Archie's touching eulogy or the sound of "Amazing Grace" playing, the premiere was hard to watch. With the realization the show (and the world) lost more than a character, the "In Memorium" feels more bittersweet with the send-off for one of TV's most beloved icons.
The only thing more touching, are the tributes written by his children.