Lupita Nyong'o and Julie Andrews Share This Achievement
Lupita Nyong'o: star of Jordan Peele's satirical horror Us, 12 Years a Slave, and Black Panther. Julie Andrews: star of Mary Poppins, The Sound of Music, and The Princess Diaries. While you may fail to recognize many parallels between these two performers (concerning film choices), they share one very rare honor.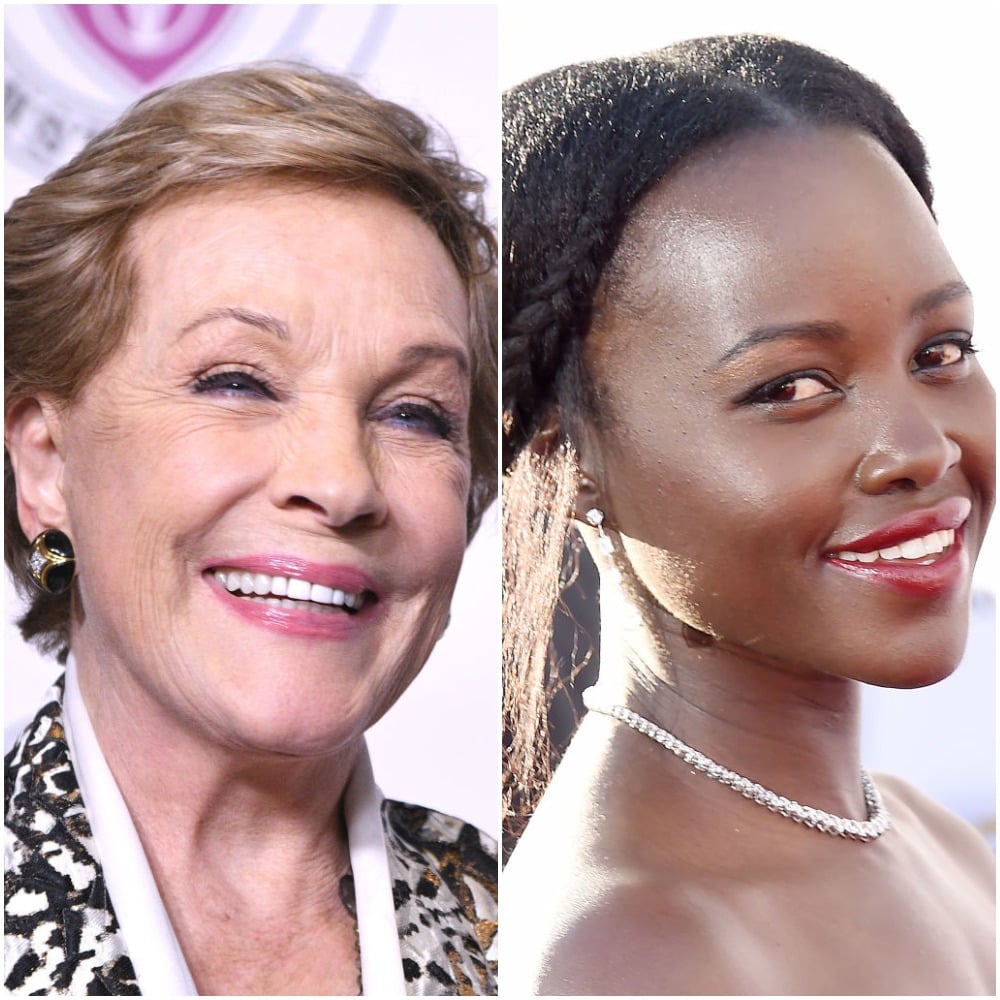 Julie Andrews and Lupita Nyong'o both won an Oscar for their feature film debuts
In 2014, Nyong'o won the Oscar in the Best Supporting Actress category for her performance in 12 Years a Slave. Nyong'o portrayed Patsey — a strong-willed slave working under a malicious master — and won the Oscar, the Screen Actors Guild award, and the Critics Choice award for her performance.
Andrews won her first Oscar for starring as Mary Poppins in the 1965 Disney classic. While she was later nominated for The Sound of Music and Victor/Victoria, her first nomination for her first feature film is her only win to date.
Given that Andrews was passed up in favor of Audrey Hepburn for the role of Eliza Dolittle in 1965's My Fair Lady — a character Andrews had previously played exquisitely on the Broadway stage — many felt that this win revealed who should have been the leading lady in the My Fair Lady film all along.
Andrews was not chosen because those behind the production needed more star power than Andrews could offer at the time. When it came to box-office forecasts, Hepburn was the safer choice.
Lupita Nyong'o before '12 Years a Slave'
Before starring in 12 Years a Slave, Nyong'o was virtually an unknown. She had previously worked as part of the production crew for major motion pictures, including The Constant Gardener, The Namesake, and Where God Left His Shoes.
Immediately after graduating from Yale, Nyong'o landed her breakout role in 12 Years a Slave, and she has been landing leading roles in major films ever since. The takeaway: If Steve McQueen puts you in a movie and you rock it, you're likely to get noticed.
Julie Andrews before 'Mary Poppins'
Before starring in Mary Poppins, Andrews appeared on Broadway as Eliza Dolittle in My Fair Lady. She also starred in the 1957 made-for-TV version of Cinderella, as well as the made-for-tv film High Tor in 1956.
From the late 1950s to the early 1960s, before landing her breakout film role, Andrews guest-starred on The Ed Sullivan Show, The Dinah Shore Chevy Show, What's My Line?, The Bell Telephone Hour, and more. In 1963, she began working on Mary Poppins.