'MacGyver': Could George Eads' Character, Jack Dalton Return in the Future?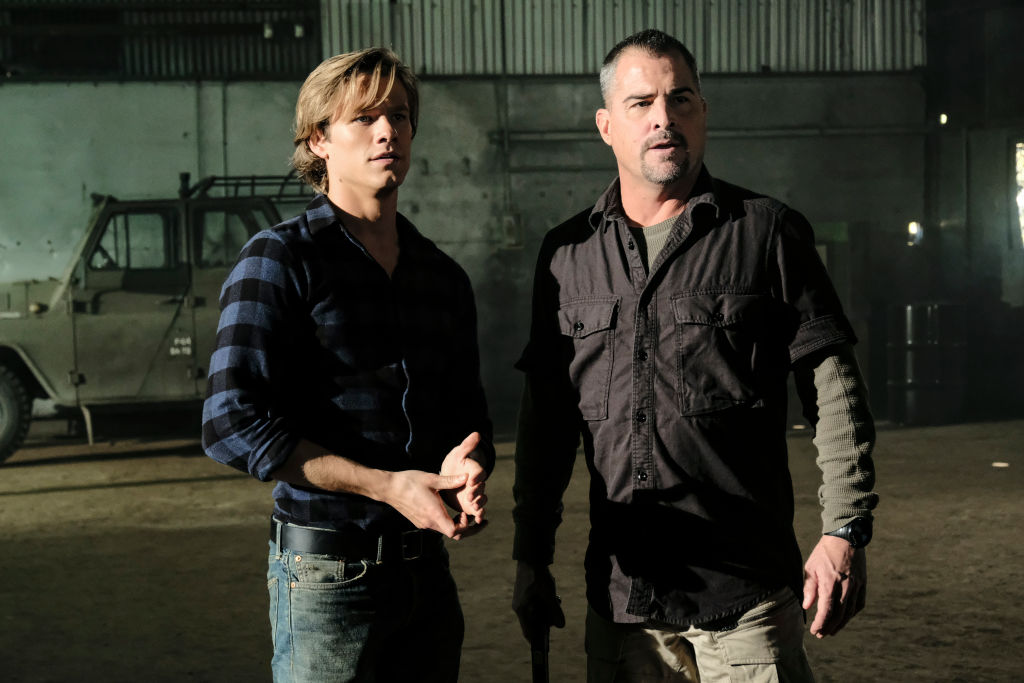 Correction: A previous version of this story reported that Eads was unhappy with the writing of Jack Dalton and was later called into a meeting with showrunner Carol Mendelsohn before quitting MacGyver. That was incorrect. Mendelsohn was the showrunner at CSI: Crime Scene Investigation when he was on the show and wasn't on MacGyver.
George Eads unexpectedly decided to leave MacGyver. There were multiple reasons given why and his last episode as Jack Dalton has already aired. But is it possible that he could return? One cast member thinks yes!
George Eads quit MacGyver reportedly after an altercation on the set
Eads is done with the show but there have been multiple reasons given for his exit. The most dramatic is that he reportedly got into an altercation on the set then stormed off despite the work day not being over. It's unknown what led to the alleged altercation.
Another reason is that Eads openly talked about being unhappy about filming far away from his daughter. "There's been times when I've been missing my daughter so bad that I'll be in an emotional state," he said in an interview with CBS "and Lucas [Till] will hold up production until we can talk it out and maybe even cry it out in the trailer. I confide in him as a close friend, and I think he's done the same for me."

Eventually, he was let out of his contract.
Jack Dalton leaves to go on another mission
The last episode with Jack Dalton is "Father + Bride + Betrayal." In it, Matty (Meredith Eaton) agrees to a deal with a crime boss and lets him in the United States for his daughter's wedding. The team goes to the wedding to make sure the crime boss doesn't run away.
At the end of the episode, Jack breaks the news that he'll be going on an open-ended mission to take down international terrorist, Tiberius Kovac. He leaves not knowing when or if he'll come back.
It's certainly an ending that leaves a lot of possibilities. Eads could return to the role if he has a change of heart. But is that even in the cards?
The show sort of replaced Eads with Levy Tran, who plays Desiree Nguyen, a new Phoenix Foundation operative who will protect MacGyver. So Jack isn't really needed, but fans would probably still like to see him again. There is one co-star that is giving fans hope that the character could return.
Justin Hires said Jack Dalton could return to MacGyver
The actor who plays Bozer was on Instagram Live to answer fan questions. Someone asked if Eads is leaving the show. "Technically," answered Hires "but you never know, he might come back."
He then clarified his answer with "I mean, George is leaving… I look at it as a break. I wouldn't be surprised if he came back."
Other co-stars haven't really talked about Eads' exit so it's unknown if the rest of the cast feels the same way, but MacGyver fans now know how Jack Dalton is written out and the possibilities that come with it.
Read more: Actors Who Quit While They Were on Top
Check out The Cheat Sheet on Facebook!