'MacGyver': Why George Eads Is Reportedly Quitting the Show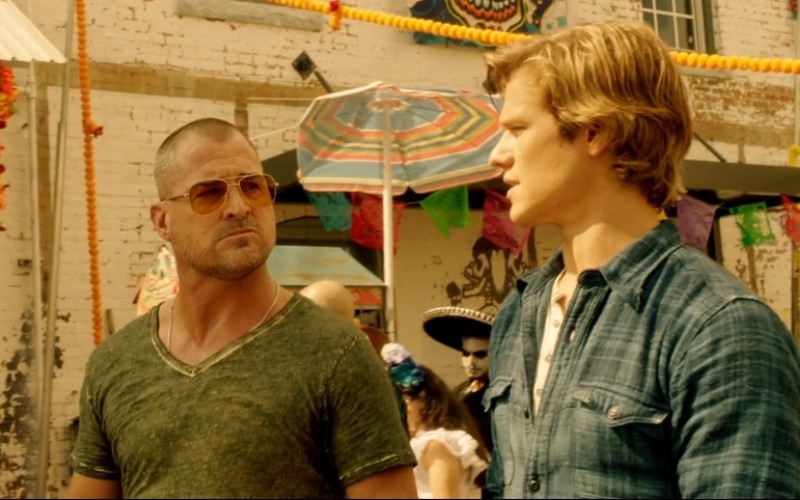 Correction: A previous version of this story reported that George Eads also quit MacGyver because he was unhappy with how Jack Dalton was written. That's incorrect. That was reportedly the reason why he left his role on CSI: Crime Scene Investigation. This story has been updated.
The MacGyver reboot has successfully made it to Season 3, but it's about to get a huge shakeup. Lucas Till who plays Angus MacGyver is losing his supporting actor, George Eads, who plays Jack Dalton. The departure is after there was reportedly drama on set. Find out the reason why Eads is reportedly leaving the show.
George Eads reportedly is leaving MacGyver after he got into an altercation then walked off set
Things apparently haven't been going smoothly on MacGyver. The Hollywood Reporter reports that George Eads got into an altercation on set back in October, then stormed off set despite having more work to do. Eads is reportedly back to filming for his final episodes.
The actor has been let out of his contract and his final episodes will air in 2019. A source claimed Eads announced his plan to quit to showrunner Peter Lenkov. So why is he quitting? Well, there have been multiple reasons floating around.
Eads reportedly wanted to leave to be closer to his daughter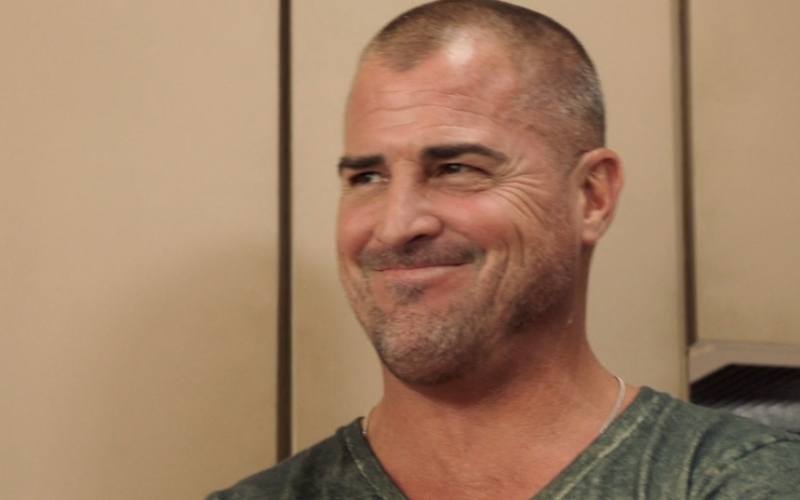 The location to film the action-packed MacGyver has reportedly been a problem for George Eads as well. In the same report, a source claimed that the Atlanta-based show was too much for Eads and he wanted to be closer to his daughter who is in Los Angeles.
Eads has been very open about struggling with this aspect of the job and relying on his co-stars to get through it. "There's been times when I've been missing my daughter so bad that I'll be in an emotional state," Eads told CBS "and Lucas [Till] will hold up production until we can talk it out and maybe even cry it out in the trailer. I confide in him as a close friend, and I think he's done the same for me."
Eads also previously talked about how his relationship with his daughter affected his role. "But I've been watching, studying, and kind of seeing how I can make Jack evolve," Eads told CBS. "I'm bringing as much of my personal experience to the role with my own father who passed, as I give advice to Mac about his dad. I've got a three-year-old little girl, that changes you as a man."
He previously CSI: Crime Scene Investigation because he didn't like how his character was written
This isn't the first time the actor left a show dramatically. George Eads previously left CSI: Crime Scene Investigation after 15 seasons. He reportedly got into an argument on set with a writer about his character, according to Cinema Blend. He stayed on after that incident before officially leaving.
The Hollywood Reporter claimed he often clashed with a co-writer over the direction of his CSI character. That reportedly led to him being called into a meeting with showrunner Carol Mendelsohn where he threatened to quit. Eventually, he didn't sign on to the show again.
There has yet to be a statement about the MacGyver departure.
Read more: Actors Who Quit While They Were on Top
Check out The Cheat Sheet on Facebook!