Maddison Brown Finally Addressed the Liam Hemsworth Dating Rumors
It's only been a few months since Liam Hemsworth and Miley Cyrus announced that they were getting divorced. However, they both seemed to have moved on from their ten-year on-again, off-again relationship. Almost immediately after Cyrus' reps released a statement that the couple was separating, Cyrus was seen kissing her ex-girlfriend, Kaitlynn Carter. The two women had a short-lived Summer romance before Cyrus broke things off. Cyrus is currently dating another musician, Cody Simpson, and Hemsworth was spotted kissing a fellow Aussie actor, Maddison Brown a few months back.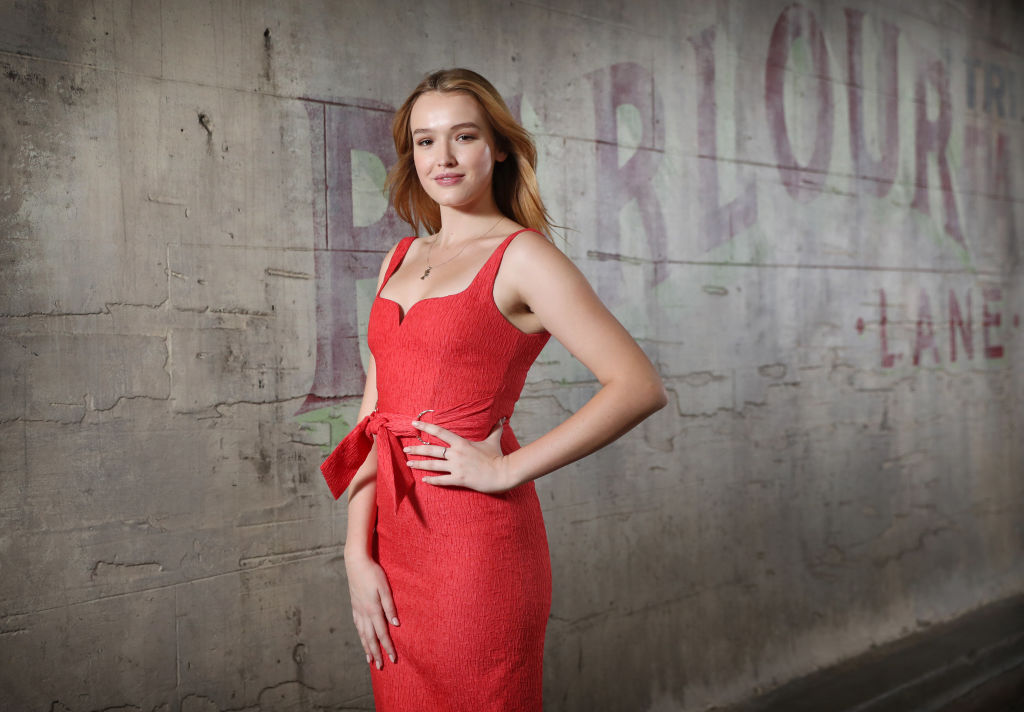 Does Liam Hemsworth have a new girlfriend
Back in October, Brown and Hemsworth were spotted kissing on the streets of New York. The Hunger Games actor has always been fairly tight-lipped about his romantic relationships, however, a "source" assured People that he and Brown had been casually dating for a couple of weeks after the photographs emerged. "They have only known each other for a few weeks but are getting on great, Both being Aussies, their love for the beach and the fact that they share careers has bonded them. They are a very cute couple," the source alleged.
Maddison Brown addresses dating rumors
Neither Hemsworth nor the Dynasty actress have confirmed their relationship status. But, recently Brown put an end to all the questioning. While being interviewed for Daily Telegraph, the 22-year-old was asked if she was single and immediately shut down the questioning. "I'm not answering that question," she said after laughing. "My rule is not talking about my personal life," Brown added.
This refusal to talk about her personal life has long-since been a rule for the actress even before she was spotted kissing Hemsworth. In the same interview, Brown maintained that she was far more interested in the craft of the career than the fame that accompanied it. "As a model or as an actor when you are successful in those industries, fame eventually becomes a part of it and so I just see it as being part of the job, but it's never been something that I've outwardly pursued," the Dynasty actress shared.
One of the actress' funniest interviews
If Brown and Hemsworth are, in fact, dating, it looks like neither one of them are keen on confirming their relationship status. But, one thing that we can confirm is that Brown has been very open about her attraction to Hemsworth and his brother, Chris Hemsworth in the past. While being interviewed with her Dynasty co-star, Liz Gillies, on the Zach Sang Show, she played a round of F, Marry, Kill: Australian edition. When given the choices of Margot Robbie, Hugh Jackman, Liam Hemsworth, and Chris Hemsworth, the actress had this to say.
Brown has previously expressed attraction for Hemsworth and his brother
"I'm gonna kill Hugh Jackman and get that one right off the table. I'm gonna marry Margot Robbie because I would like to f*ck her for life. And then I will f*ck the Hemsworth brothers but at the same time, both of them. I couldn't marry them I'm too insecure, I would just be like, 'you're too attractive you are never allowed to leave the house,'" Brown joked. Brown seems to have a great sense of humor. If she and Hemsworth are dating, we wish them the best of luck.