Madison Hildebrand from 'Million Dollar Listing' Honors His Beloved Grandfather
Madison Hildebrand from Million Dollar Listing Los Angeles shared more heartbreaking news. His beloved grandfather, Wayne Pomeroy who has been a beacon of light for the broker has died.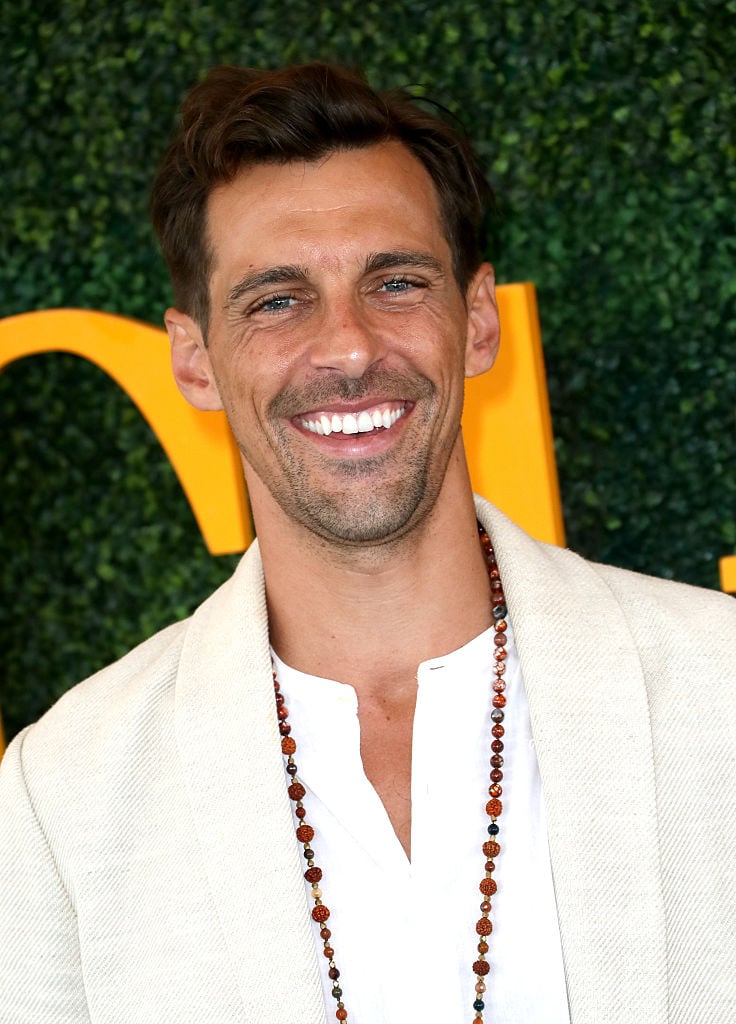 Hildebrand has openly shared a number of challenges he's faced over the past several months. From the devastating fires in Malibu to his ongoing issues with a recent hand surgery, Hildebrand has been hit hard. Additionally, while going through painful hand surgery, he also lost his sweet dog Maya.
Throughout his pain, Hildebrand cited the positives in his life. When The Cheat Sheet spoke with him last month he mentioned how thankful he was to have his grandfather, who was advancing in age. He had recently spent time with his grandfather, which he now certainly treasures.
Hildebrand's grandfather is an American hero
In his post, Hildebrand cites all the amazing contributions his grandfather made to the United States. He was a World War II veteran, a recipient of the Purple Heart Award and even the mayor of Mesa, Arizona. "He was a man of service to his country, and a man that represented pure, unselfish love and compassion," Hildebrand wrote.
In December, Hildebrand posted a sweet picture with his grandfather. "To 1 of our country's #leaders, @ 95, #purpleheart💜#veteran. He has seen, achieved, loved and experienced so much; I'm blessed to have this man as my grandpa AND still have him in my life. I was so caught up with the #woolseyfire 🔥 that I FORGOT to acknowledge #veteransday!"
But he also had a tender heart
Most importantly, Hildebrand says his grandfather's character of strength but also love and compassion are rare. "Truly such rare ingredients in today's world where men feel they have to be 'real men',…well my grandpa was more MAN then anyone I knew because he exuded vulnerability, tenderness, heroism & most of all his love for his deceased wife, my Grandma Cecil, whom he cherished to the Moon and back, as well as his four daughters and all of his grandchildren. He would do anything for us."
Hildebrand comes from an expansive and close-knit family. A quick check of his Instagram account shows a number of photos of smiling aunts, uncles, brothers and sisters. So this loss is enormous and hard hitting for the entire family.
"With his passing, my family went from 4 generations to 3 with his death," Hildebrand wrote. "As many of you may remember my grandmother passed away almost 2 years ago and we watched that on #MDLLA on @bravotv. It feels we have a new responsibility as the family Dynamics change we must take on new roles and responsibilities."
The love that lasts forever
Even though Hildebrand's grandfather lived to be 96 years old, you never get enough time with the ones you love. "Grandpa, I love you more than you could know," Hildebrand wrote. "But I'm so happy you lived so healthy until 96 and had the luxury of passing away in your sleep, so peacefully you too your last breath, and now you are reunited with the love of your life Grandma Cecil and others."
Check out The Cheat Sheet on Facebook!