Madison Hildebrand From 'Million Dollar Listing' Just Got the Best News From His Doctors
A very giddy and excited Madison Hildebrand from Million Dollar Listing Los Angeles just shared the most amazing news from his doctors.
The amiable broker has been dealing with a hideous recovery from a fractured hand. He had surgery to repair the fracture but the surgery ended up becoming a frustrating journey. Hildebrand experienced setback after setback. He tried to remain optimistic throughout the journey but even his sunny disposition was shaken.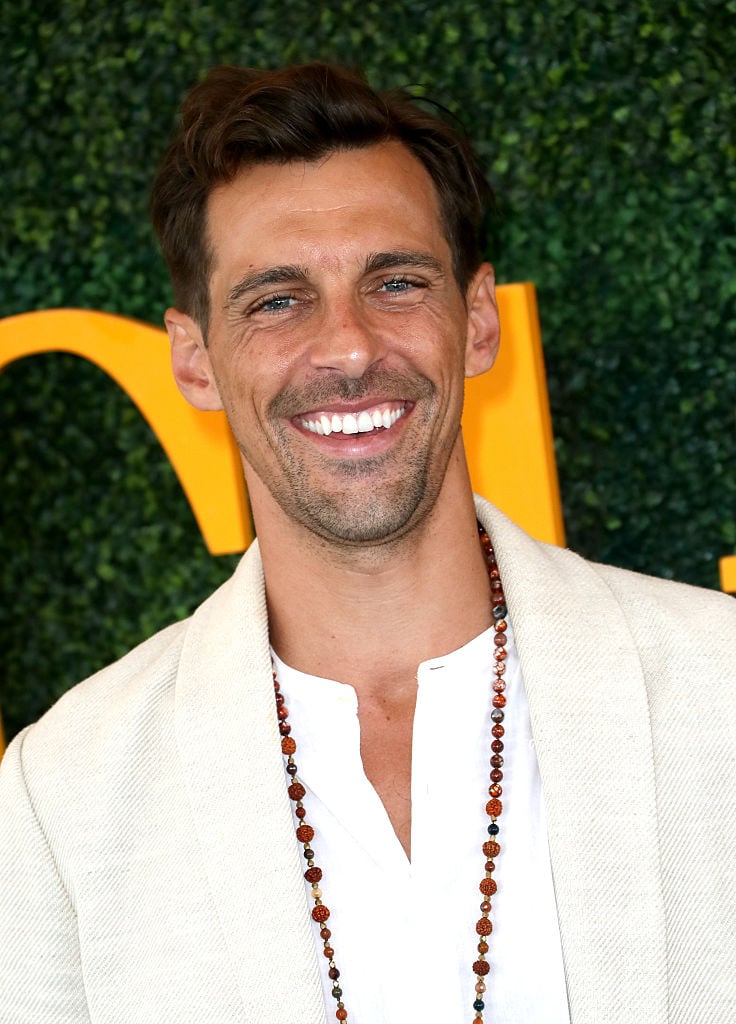 After months of bad and upsetting news, Hildebrand's luck has started to change. In fact, today he probably got the best news he's had in the last two years about the healing process.
He's 60% healed
After months of physicians telling Hildebrand his hand was not healing and combating horrific pain, Hildebrand's latest trip to the Mayo Clinic was a positive one.
He made yet another trip to the respected hospital in Rochester, Minnesota. Usually, Hildebrand leaves feeling pretty disappointed. This time he is downright giddy with excitement. He shared the amazing news to his Instagram story.
Hildebrand nervously waited to hear from doctors, posting about how sleep eluded him the night before. But after meeting with physicians a gleeful Hildebrand took a video where he is grinning ear to ear."I just got the best news in the world," he exclaimed. "It's 60% healed!" He shows the camera his arm, but the always present cast is gone. Now a brace has replaced the cast he's worn for months. "I don't have to be in a cast. I don't have any pain!" He added, "I don't have to go to that much therapy!"
Why did Hildebrand have hand surgery?
Hildebrand's story is probably a common one. He told Showbiz Cheat Sheet it was an easy kitchen accident that ended up plaguing him for months. "I was cooking and chopping in the kitchen," he says. "I went to turn, but didn't see that my dog Prince was laying right under my feet." The dog caught Hildebrand off balance so he fell, knife in hand. "Of course I didn't want my dog to get cut with the knife so I fell down hard on my left hand."
Problems set in when doctors told Hildebrand he simply had torn ligaments so he was not treated for a fracture. Unfortunately, he continued to experience pain. Finally, a doctor ordered a CT scan and Hildebrand learned his hand had indeed been fractured.
But because his hand wasn't treated for a fracture it never healed properly. As a result, he was shocked to learn the bone essentially died. Without surgery, Hildebrand was destined to a life of painful arthritis.
Two years and 21 casts later
The entire ordeal spanned over two years, Hildebrand said. He posted the timeline to his Instagram in early August. "This #scaphoidfracture has been nearly a 2 year saga, and I still have 6 weeks +/- in a cast. A total of 8 surgeries, 21 casts later, 4 surgeons, and handicapped, I'm happy to report that I'm rested, healthy and in great spirits for the first time in a loooooong ⏳ time. -💜."
Hildebrand also endured having pins in his hand during the healing process too. In late August he shared an image of his hands to Instagram. "20 more days until I'm hopefully & permanently free of this. My hand has a way to go, but I'm feeling happy that I'm near the end! Who has a great physical therapist in Malibu for hands?"