Madison Hildebrand From 'Million Dollar Listing' Shares Latest Health Setback
Madison Hildebrand from Million Dollar Listing Los Angeles has been through the wringer lately. The broker endured a painful surgery to correct a previous hand fracture, plus, he lost his sweet dog Maya.
Hildebrand spoke with The Cheat Sheet shortly after Maya passed away. He also provided an update about the complex surgery he went through over the past few months. Although he's been healing, Hildebrand has encountered a few setbacks. One issue has plunged the sunny agent back under the knife.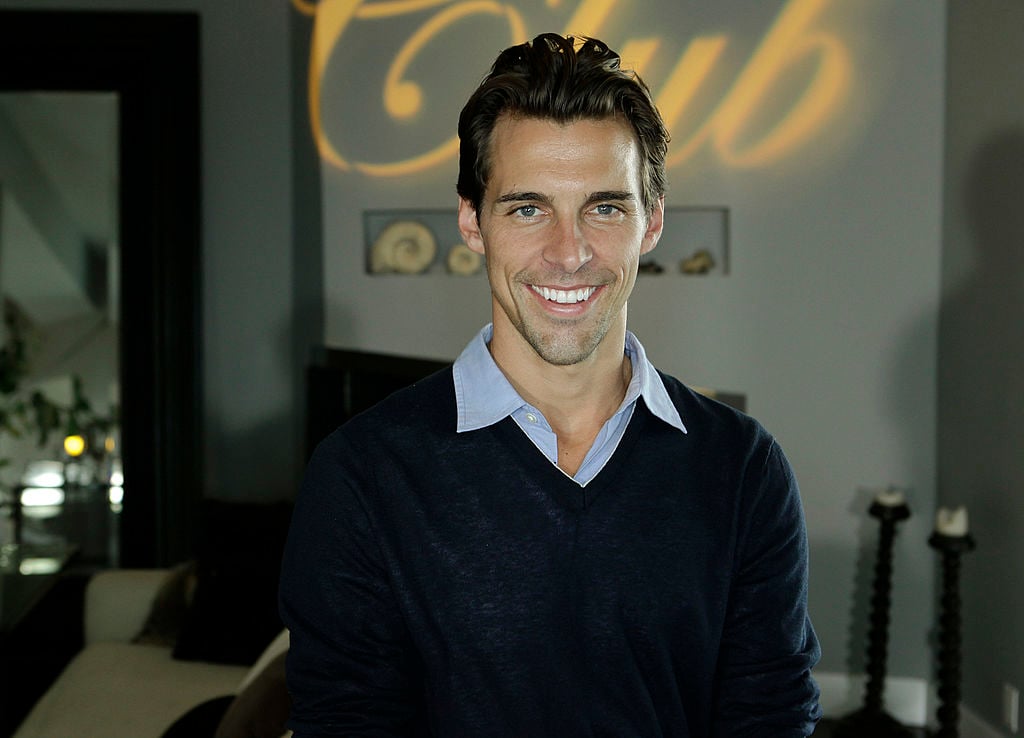 Why did he have surgery?
Hildebrand told The Cheat Sheet he broke his hand while simply cooking in the kitchen. "I was cooking and chopping in the kitchen," he says. "I went to turn, but didn't see that my dog Prince was laying right under my feet." The dog caught Hildebrand off balance so he fell, knife in hand. "Of course I didn't want my dog to get cut with the knife so I fell down hard on my left hand."
Doctors insisted Hildebrand's hand would heal and he tore some ligaments. But he continued to experience pain. Finally, a physician ordered a CT scan, which is when Hildebrand learned the news. His hand had been broken, did not heal properly and the bone essentially died. Without intervention, he'd experience horrific arthritis.
In February, Hildebrand flew to the Mayo Clinic in Rochester, Minnesota. Doctors performed a complex surgery that is designed for a scaphoid non-union fracture, which is a wrist fracture that fails to heal, according to the American Society for Surgery of the Hand. Part of Hildebrand's hip bone was used to help rebuild bone that was no longer viable too.
Recovery was painful
Even though Hildebrand remained optimistic, he was still in significant pain. He told The Cheat Sheet he continued to experience nerve pain and he also developed an infection.
Initially he was concerned he'd have to go back under the knife. But Mayo Clinic physicians were able to treat the infection with antibiotics. During his second trip to Minnesota, his dog Maya fell ill. She died of heart disease shortly after he returned to be by her side.
As he dealt with the emotional loss, physical pain never seemed to wane. He posted to Instagram in late March that he was still dealing with physical issues. "I'm currently at the surgeon's office in excruciating nerve pain and spent the day in the ER yesterday," he posted along with an adorable throwback photo. "It is a minor setback, and it's nearly testing my every whit, yet, I still try to find gratitude and I always remember things could be worse."
He's going back under the knife
Unfortunately, things did indeed get worse. After what looked like a fun, sun-soaked weekend with friends, Hildebrand found he has to endure yet another surgery.
"I'm not excited to be sharing this," he posted to his Instagram story. "But I have another surgery tomorrow. I will have to go under general anthestia in hopes of doing this nerve block in my arm. So the nerves in my hand will become numb. So I don't have the nerve pain that's shooting through my hand and my wrist."
He concludes by saying he just hopes this really works. "Please, please," he says with a hopeful smile.
Check out The Cheat Sheet on Facebook!