Madison Hildebrand from 'Million Dollar Listing' Shares That He Is Finally Pain-Free
Life is looking a lot brighter for Madison Hildebrand from Million Dollar Listing Los Angeles. The sunny broker has endured a number of painful surgeries to correct a fractured hand and reports he's finally feeling considerably better.
He recently provided an update about where he is in the healing process along with his pain level. Hildebrand's journey has been lengthy and perhaps a little unexpected. He fractured his hand in a freak kitchen accident and didn't realize he had broken bones until months later.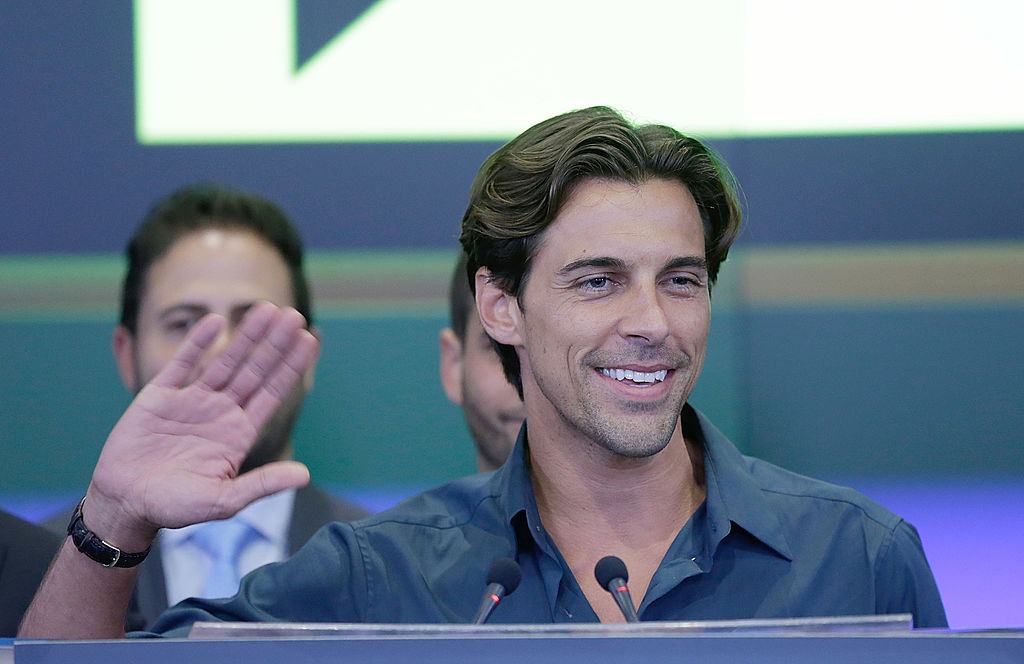 Once Hildebrand learned his hand was fractured, he was given even worse news: the broken bones never healed properly and were essentially dying. In order to avoid a lifetime of horrific arthritis, doctors recommended he have hand surgery.
Hildebrand shares his journey
Hildebrand has generously shared his journey with fans. Now that the worst seems to be behind him, he revealed exactly what he's endured. "Today I'm so grateful, yet again, to be pain free and #painmedicine free, a clear head, a healing hand, and a rejuvenated passion for life, health & work," he posted along with a photo to Instagram.
He then launched into how long he's been in pain and what he's faced. "This #scaphoidfracture has been nearly a 2 year saga, and I still have 6 weeks +/- in a cast. A total of 8 surgeries, 21 casts later, 4 surgeons, and handicapped, I'm happy to report that I'm rested, healthy and in great spirits for the first time in a loooooong ⏳ time. -💜."
He continued by thanking those who have stood with him throughout this process. " I want to THANK my amazing friends, family, #teammates@the.malibu.life , my compassionate clients/@compass and loving fans for all the physical support, moral support, genuine patience and sincere empathy. It's all so seemingly ridiculous that one little bone has altered my life and perspective forever, and all I can pray for is those living with #chronicpain or dis-ease will find peace and health. THANK YOU!" 
'One little bone' turned into one long recovery
Hildebrand told Showbiz Cheat Sheet he didn't anticipate the complexity of the surgery. Because the bone in Hildebrand's hand was no longer functioning, surgeons at the Mayo Clinic had to remove bone from his hip to replace the dead bone in his hand.
Although the procedure went well, healing wasn't a quick process. He also encountered more emotional pain when his beloved dog Maya unexpectedly passed away immediately after he had surgery. Plus, he was displaced after the Malibu fires. Only a few months ago, he also experienced another loss when his grandfather passed away.
But through his pain, Hildebrand was determined to stay positive. "What other choice do you have?" he said. "Of course I get sad and I'm in pain, but you have to rise above it and you have to find laughter in your life."
Life is looking good
Only a few weeks ago Hildebrand shared some positive news with his fans. In order to encourage healing, surgeons inserted pins into Hildebrand's hand. After a number of discouraging checkups, he celebrated when the pins were finally removed.
He shared to Instagram, "Today is the day😁💫 for all my hardware to be surgically removed! Bye bye 👋metal! See you all on the "other side" and thank you all for showing me such amazing love, support & patience throughout this 18 month process!!" 
Later he shared a message to his Instagram story too. "Hi guys it's Madison," he said with a smile on his face. "I have one message for you. And that is I feel amazing. After 18 months of this and seven surgeries on my hand, I'm still in the cast. I have two more months. But it's nothing compared to what I went through. I woke up from surgery on Thursday and those pins came out of me, and my energy has been renewed. My spirits have been lifted, the pain–oh my God–bye-bye."